Mindful Doodles #175
Would you walk into traffic? One evening at around 7 pm, I was walking to the bus stop, when I saw this scene: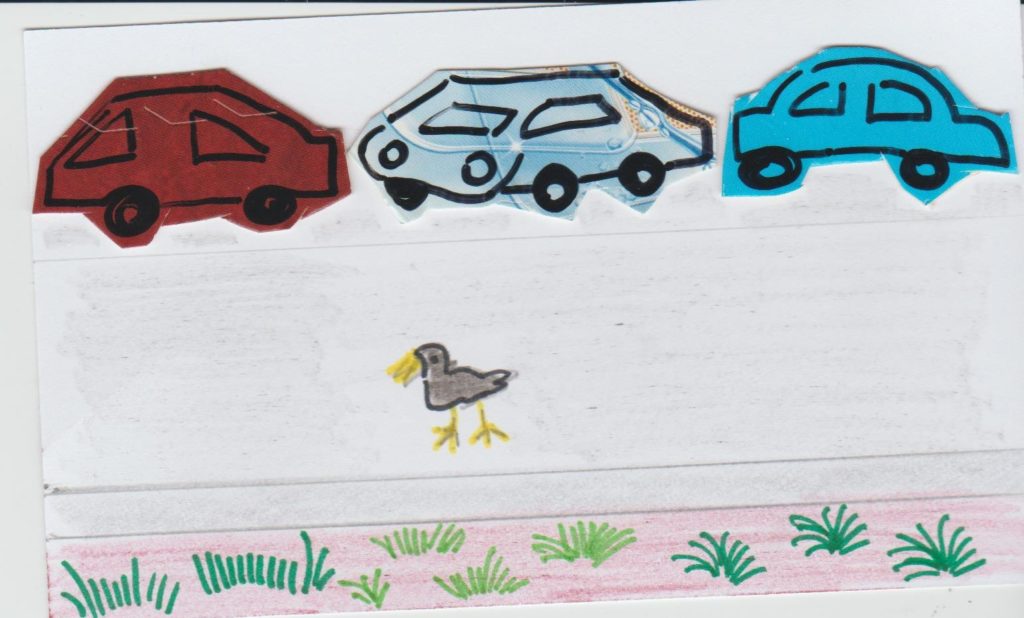 The little black bird was walking and hopping on the road. The traffic light was red and there were no vehicles on that lane. The bird did its own short reconnaissance, before it deemed it safe to stay its ground. Then it approached a splat on the road, which seemed to be a drop of food. It pecked at the spot, and then quickly hopped back on the verge of the grass. I sympathized with the bird. With deforestation making way for the construction of transport systems, birds have lost more of their natural habitat. They have evolved with urbanization and now seek manmade food on the road.