Mindful Doodles #41 is an original comic. A man walks into a supermarket and selects FOUR bouquets of flowers, on Christmas Day 2018. I wondered which of these scenarios best describes his situation:
1) He has not bought X'mas presents and intends to give flowers to four different women.
2) He wants four small bouquets of flowers to decorate 4 rooms in his home, to welcome guests for the festive season.
3) He wants to give all four bunches of flowers to one woman, to overwhelm her so that she'll cook delicious meals for him.
Which do you think it is?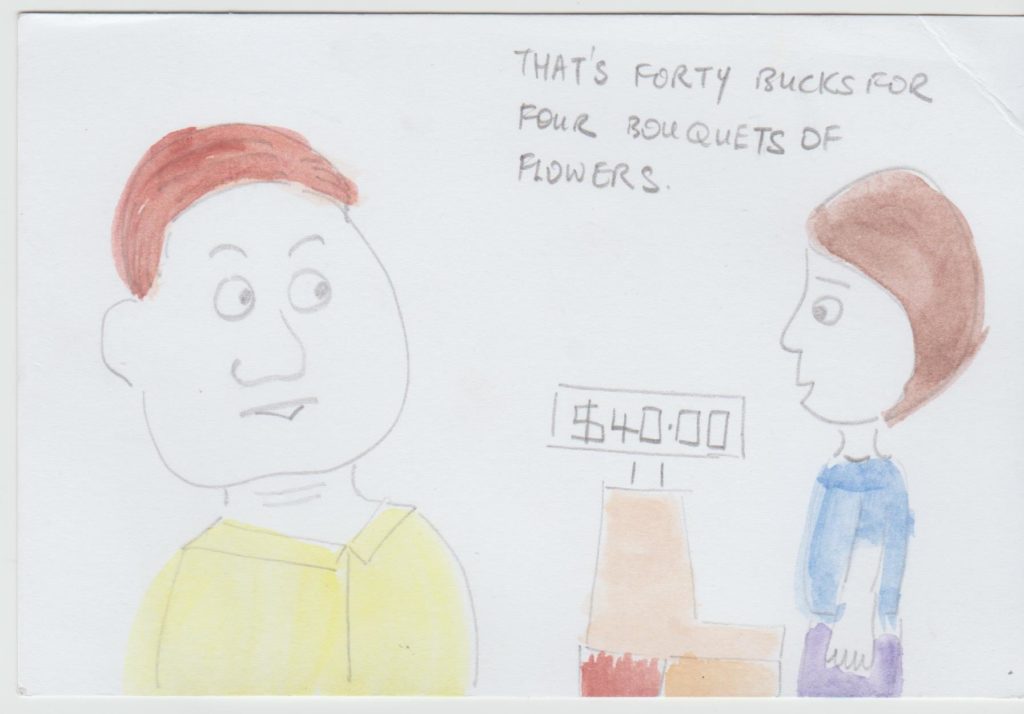 Mindful Doodles is a series of comic/ cartoon drawn on assimilating stimuli that comes into my mind. My surrounding and environment are dynamic. As events happen, the stimuli enters my brain and I pay attention to them. I am not mentally disturbed as I pay due respect to each stimulus. I ponder upon how I would deal with the stimulus, to manage the situation. I try to discover what lesson the Universe bestows on me in this encounter. I write my discovery as my Mindful Thought of the Day.
Mindful Thought of the Day:
Prepare for Christmas and other important days of the year. Buy presents in advance. Make use of sales and discounts to shop for desired presents all year round. You don't need to scramble and settle for quick compensations like buying flowers as gifts. Your receivers will benefit and appreciate your meaningful gifts more than flowers.