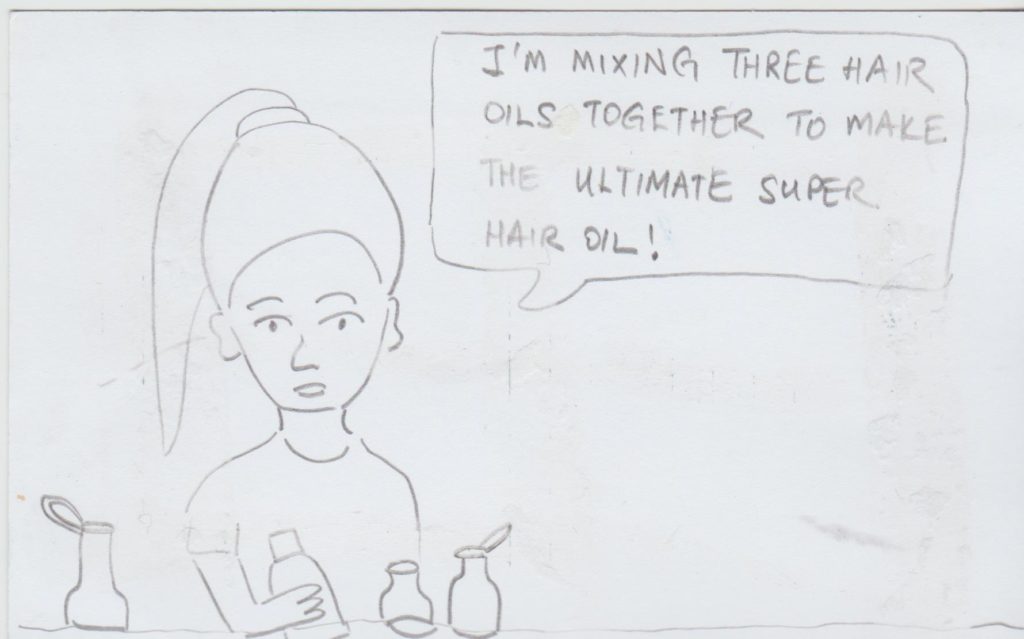 Mindful Thought of the Day:
You can be a creator with a little ingenuity. A brand of hair oil is the best that its company could make. Different brands of hair oils tout different advantages. This young woman chose to mix and blend three types of hair oils, to create the best of three worlds.
Mindful Doodles is a series of comic/ cartoon drawn on assimilating stimuli that comes into my mind. My surrounding and environment are dynamic. As events happen, the stimuli enters my brain and I pay attention to them. I am not mentally disturbed as I pay due respect to each stimulus. I ponder upon how I would deal with the stimulus, to manage the situation. I try to discover what lesson the Universe bestows on me in this encounter. I write my discovery as my Mindful Thought of the Day.