Mindful Doodles #66 – Ink blot cats playing in the grass.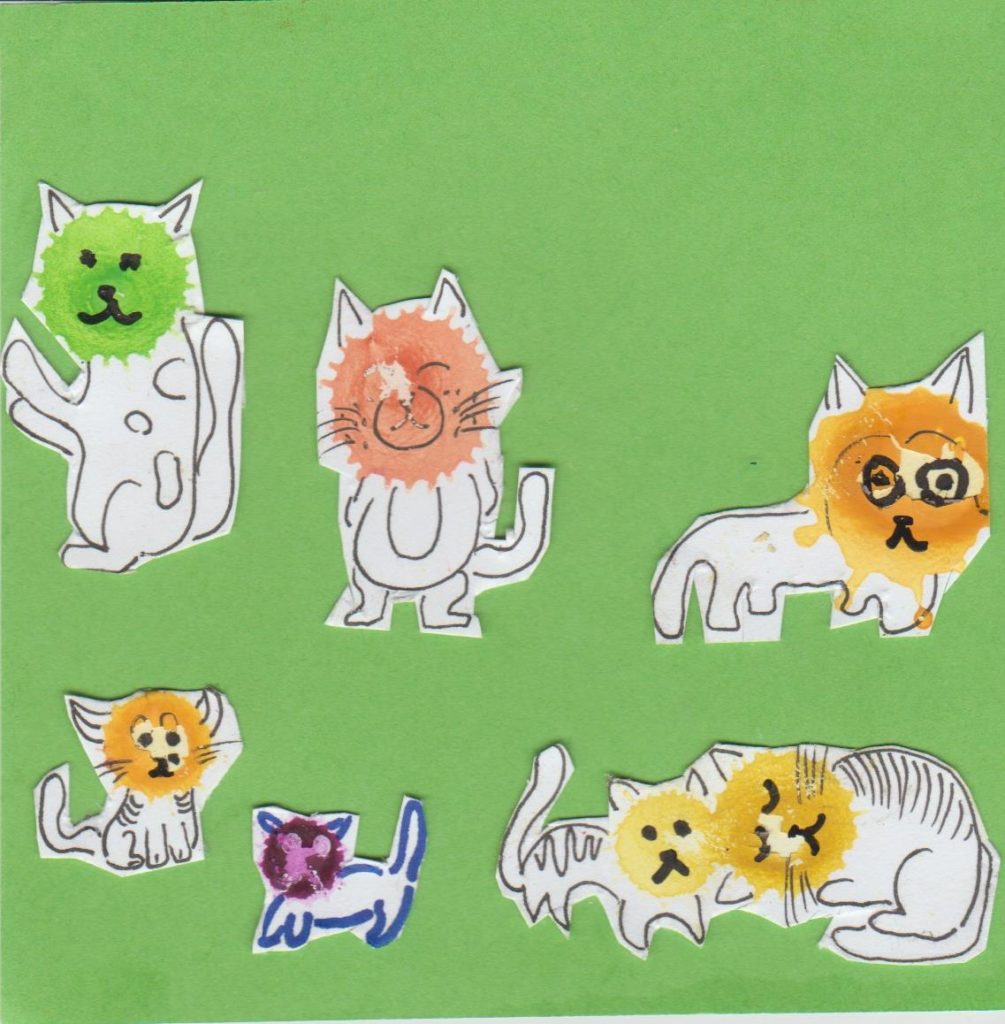 These cat faces are made from ink blots. A dropper with water color/ food dye ink, is squeezed from a small height of around 12 inches. The color droplet falls and splatters on paper to form a ink blot. Then I draw faces and bodies.
These make-believe cats are huggable and squeezable. No harm will befall them.