Mindful Doodles #449 – Ideal vs Reality hospital bedside
Whenever I look at glossy ads for hospital healthcare, I am impressed by the projected image.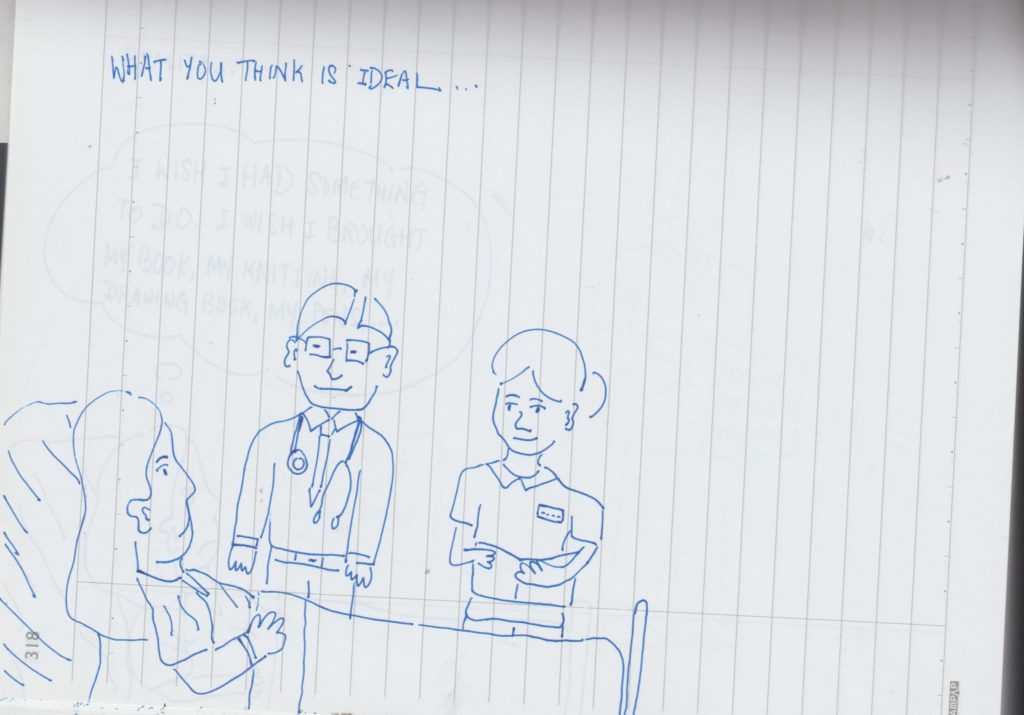 In reality, you are left alone most of the time, lying down on your bed. If you are in a hospital with meals provided, you'll see humans more often. Your meals come to you three times a day, and usually you get one tea time in the morning and one in the afternoon. Sometimes, you get a before bed supper which is a hot beverage and maybe two biscuits. If you're in a rural area, or where meals are not provided in the hospital stay, you've to depend on relatives or hired help to prepare or buy food and send it to your bedside. If you want a carer by your side, hire a private nurse or private helper.