Mindful Doodles #239
How to cook omelette –
1) Crack and beat up 2 eggs.
2) Add a pinch of salt.
3) Cut a tiny onion. Chop up the slices of cut onion.
4) Mix onion into beaten egg.
5) Heat up oil in frying pan.
6) When oil simmers, pour in egg mixture.
7) When the surface of the omelette shows it is cooked, use a spatula to invert the omelette. Allow 30 seconds to cook this side.
8) Remove from pan and place on a plate to serve.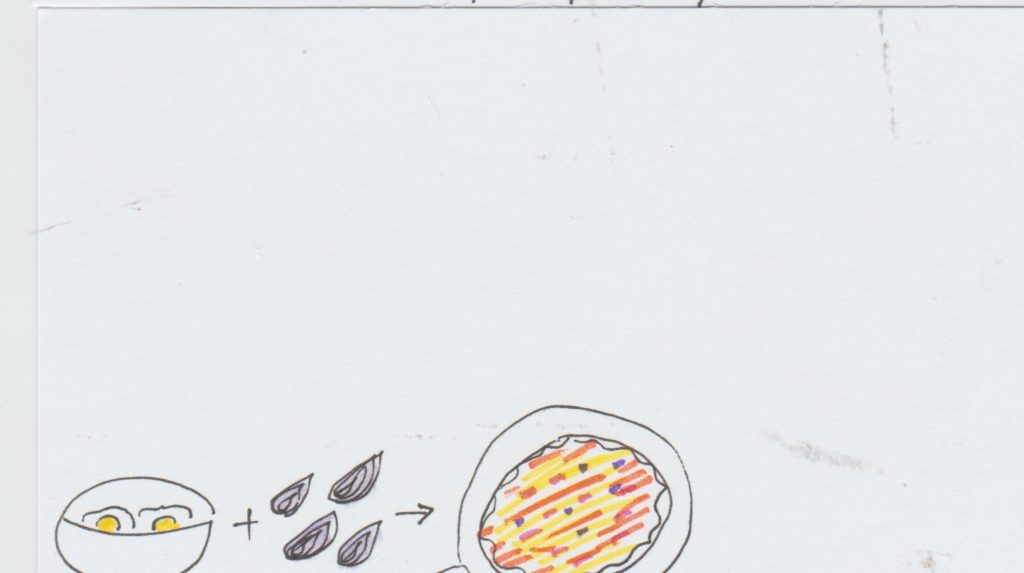 This picture is a simplified version of the cooking process.