Linda Hill invites us to join this Saturday's SOCS, whose prompt is the word "can".
For lack of better inspiration, here's a can of sweet treats for you, only that its virtual. If you're from a part of the world that uses tin, instead of can, then its a tin of sweets.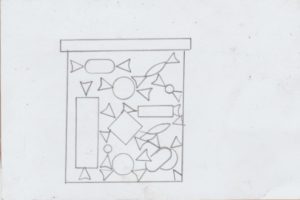 I may be entering this drawing for Escapist Coloring Club . Please click on the link to read on how to participate. If you've posted your colored pages, please share your link here for us to visit.
Today's #SBSDrawWithMe prompt: go all Andy Warhol (aka, draw a can of soup). pic.twitter.com/KpqnPmETFm

— Sketchbookskool (@sketchbookskool) March 5, 2020