Mindful Doodles #300 -Bird of the bird species (just in case you thought it was slang for woman)
Deforestation for industrialization reduces the territory for wildlife. This bird had little free space to sit around to chill. It sat on the metal rail of my balcony and hung out with me briefly.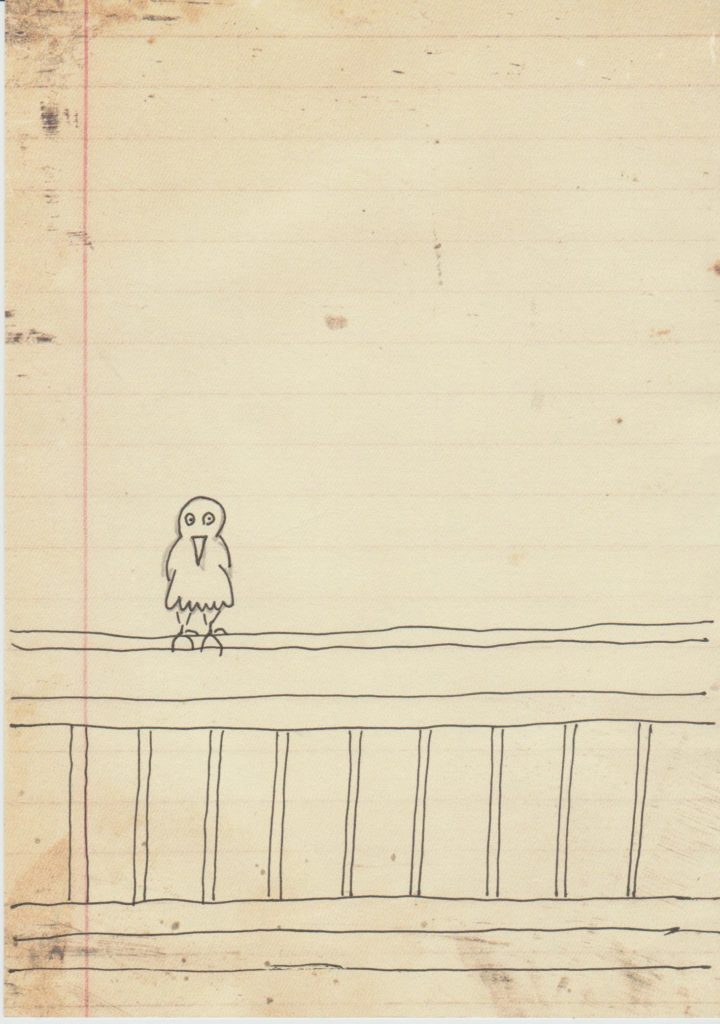 Photo prompt of balcony from The Daily Spur.