Mindful Doodles #199
The young woman in the picture has a special liking for the elevator button that leads to her level of her home. She would say hello to the button, as a joke of course. The word to describe this term is personification. She personifies the button as a live animate object. Do you sometimes talk or mutter to objects? Do you speak to objects as though they are alive and can understand you?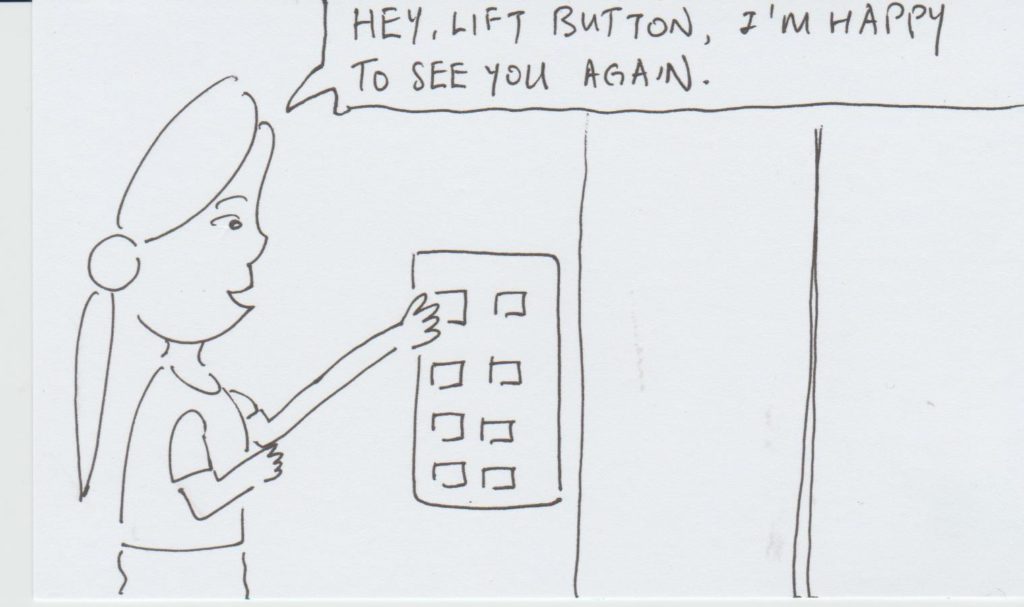 Writing prompt – Unique Personality, Mindlovemisery's Menagerie, Saturday Mix,  #UniquePersonality.