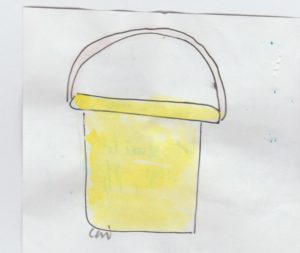 The dream interpretation of a bucket depends on the culture. In the Western culture, a bucket can be used to contain the vomit of newly expectant mothers who have morning sickness. Thus the bucket is associated with pregnancy. For women and their partners who desire a baby, dreaming of a bucket symbol brings good news. For women and men who are not prepared to become parents, the dream imagery of a bucket brings bad news.
To see an upturned bucket can mean two things. Dream analysis of the symbol says that if the bucket/ pail is upturned, it should be holding things. This would represent good luck and news as the bucket is filled. The other dream interpretation is when the upturned bucket is empty. Any container that is empty usually denotes poverty, hardship and lack of resources.
Have you ever dreamed of a pail or bucket? Would you like to share your dream?