Of course, every novel should have the BFF (Best Friends Forever) pair. In Indelicacy, the protagonist Vitoria has Antoinette and then later, it is Dana.
Indelicacy by Amina Cain (Book review) was posted at the link. Please click on the link to see.
This quote is from Indelicacy –
"At a market we bought hot chocolate and drank it while sitting on a bench in front of the lake" (Cain, 2020, p. 10).
This is the scene of Vitoria and Antoinette, drawn from the quote.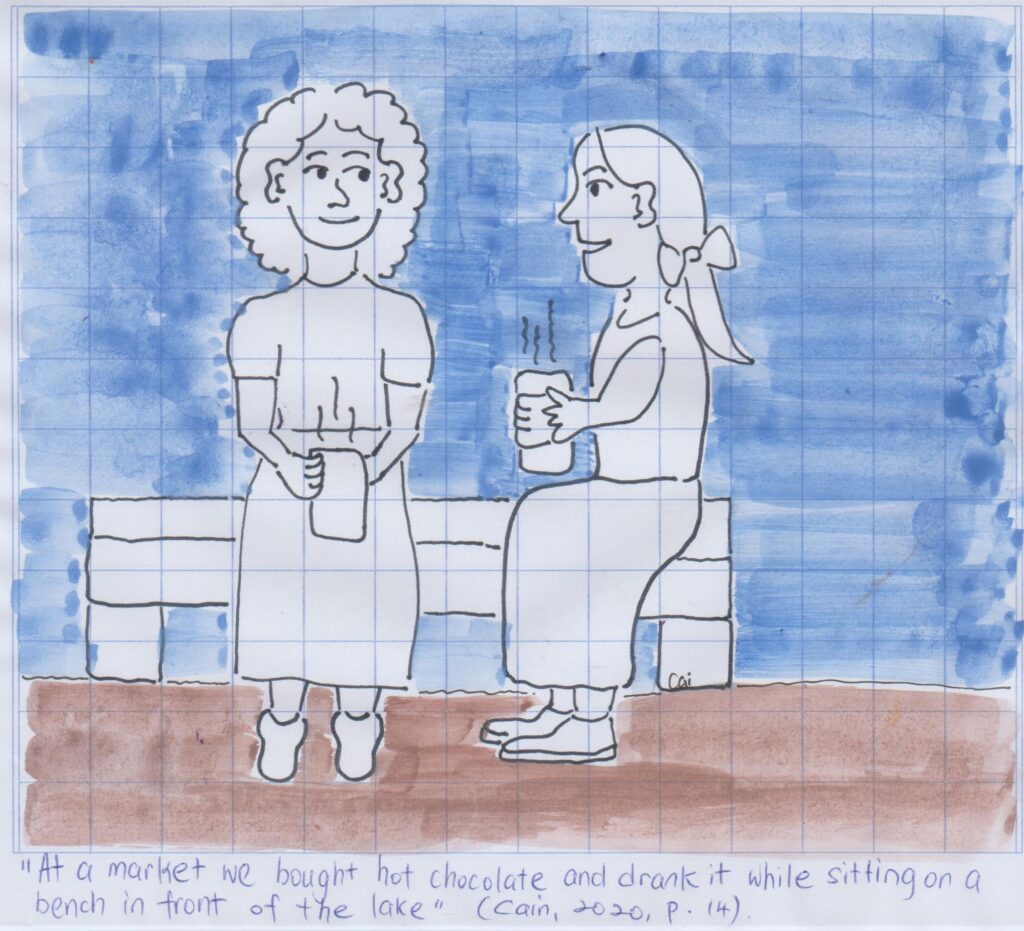 Paid Link #ad with #CommissionsEarned if someone buys something: