Why did you dream about buying turnips? Maybe you like to eat turnips? Turnips have a tough appearance and feel, but they become soft with the heat of cooking. A turnip is a root vegetable. Which means that dream imagery of turnips can mean goodness from the natural environment. You maybe getting good news about a natural, organic opportunity . On the other hand, this ground vegetable also represents hardiness. The dream imagery means being tough.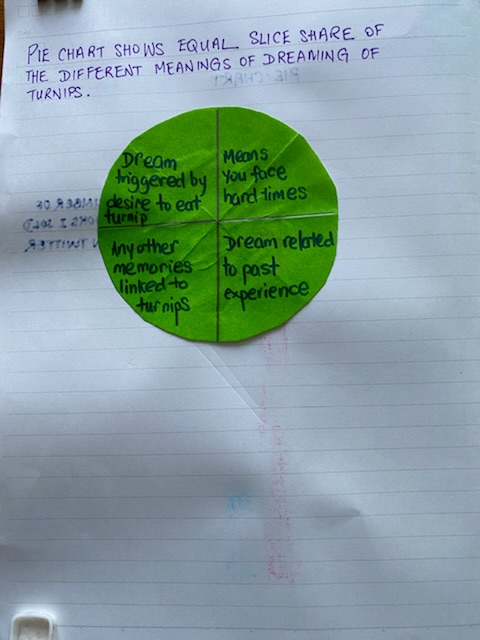 Here are some simple recipes for cooking turnips. When you're searching for recipes on cooking turnips, search also for cooking radishes. Turnips and radishes are basically the same.
Without further ado, we write on recipes for cooking turnips.
Cooking turnips:
Turnip soup
Turnip in gravy
Dry fried turnip slices
Turnip soup:
Cut the root vegetable into thick chunks or small cubes. In a pot, add carrot, potato, mushroom, peas, corn kernels, diced onion, a garlic clove, at least 2 thin slices of ginger, and a pinch of salt. Measure 2 cups of water for every serving because you're going to boil a while to extract the juices from the vegetables.
Turnip in gravy:
Slice thinly. Dice a small onion, garlic and two slices of ginger. Fry these in a pan with a tablespoon of oil in low heat. If you like spices or spice powder, add them in. Beat up an egg. Pour this into pan and stir. When you can smell the fragrance, add the turnip slices and stir fry in low heat. If your ingredients are getting dry, add a small amount of boiled water, enough to wet the pan. This prevents the veggies from being burned. Use a fork to pierce a slice of turnip. If you test the consistency and its soft enough, it means your turnip dish is cooked. Turn off the heat and empty the pan into a serving dish.
Dry fried turnip slices:
Slice turnip thinly. Spread slices on a clean tray. Salt them thinly. In a bowl, prepare your dry batter for coating those turnip slices. What do you like in fried foods? Beat up an egg. Add a dash of ground pepper, curry powder, tomato sauce, chilli sauce & whatever else you like in garnishing. Get a plain biscuit/ cracker and put it over this bowl. Crash it in your hand and drop into bowl. Stir this batter. Heat up your frying pan with oil. When you see steam rising, the oil is hot enough to start frying. Take slices of prepared turnip and coat them in this batter. Place turnip slices into your pan. When the cooked side is done, overturn it. I recommend using a flat frying pan, instead of a deep pot of hot oil because it uses less oil. I don't recommend recycling the same oil to cook other foods.
This dry fried turnip is not of cracker stiffness. If you want to make turnip chips, you need to prepare. The thin, sliced and salted turnip slices require drying in sunlight. Or dry them in low heat oven setting, for 10 minutes. Then you continue with the same procedure as above.
This is an old post on dream interpretation of turnips. What it can mean when you dream about turnips.