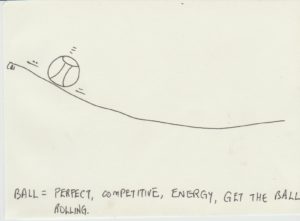 Dream analysis of the ball image –
A ball is a potential tool. It can store potential energy to use as kinetic energy. The dream interpretation is that in waking life, the real life equivalent of a ball, holds importance for you. Identify the object/ project/ person who is the ball. Manage your time, efforts and other resources well to achieve your goal.
A ball is also used as a tool for competitive games. It can stand for the metaphorical meaning of competition.
The ball is a hint for you to "get the ball rolling" and commence your project. It is a general clue for you to start cracking in waking life.