Mindful Doodles #517 – Couldn't afford university
A journal prompt asks "What is one of the biggest regrets in your life when you were young?"
This.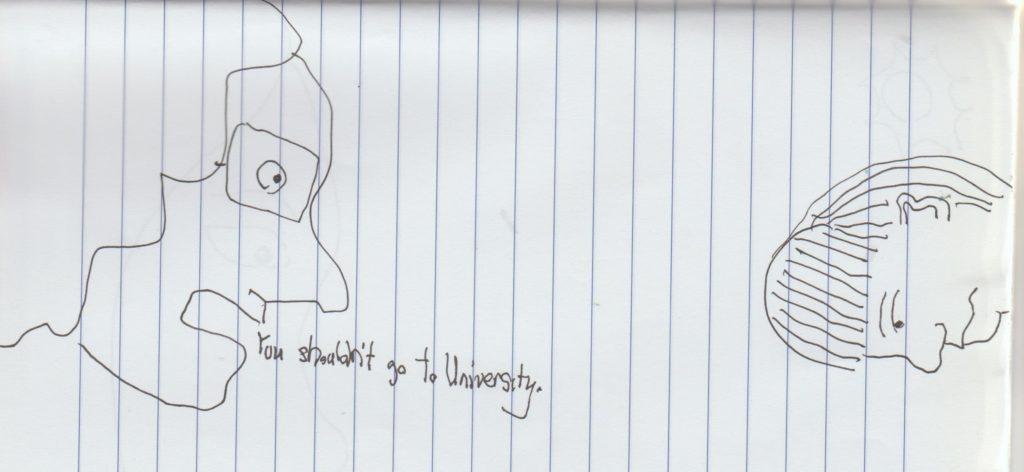 I'll like to think they didn't because they couldn't afford to.
Anyway, I did study for my tertiary education. All three degrees. It was very late and too late to get on the ladder. However, I'm here and very grateful to be alive. I still believe I can make things work out. I renewed my faith in the one and only awesome God.
Thank you, God!
Picture was drawn using my left hand, which is not my usual hand for writing & drawing.
Writing prompt "renew".