When someone is too busy to attend to you, you let it slide and wait for the third day, because you know The Third is a charm. Letting things slide is a gesture that works. All the trouble done towards that task will soon be over.
This is part of a series of mini comic on buying window blinds. How a mundane task turned into a drama. And it continues in another post.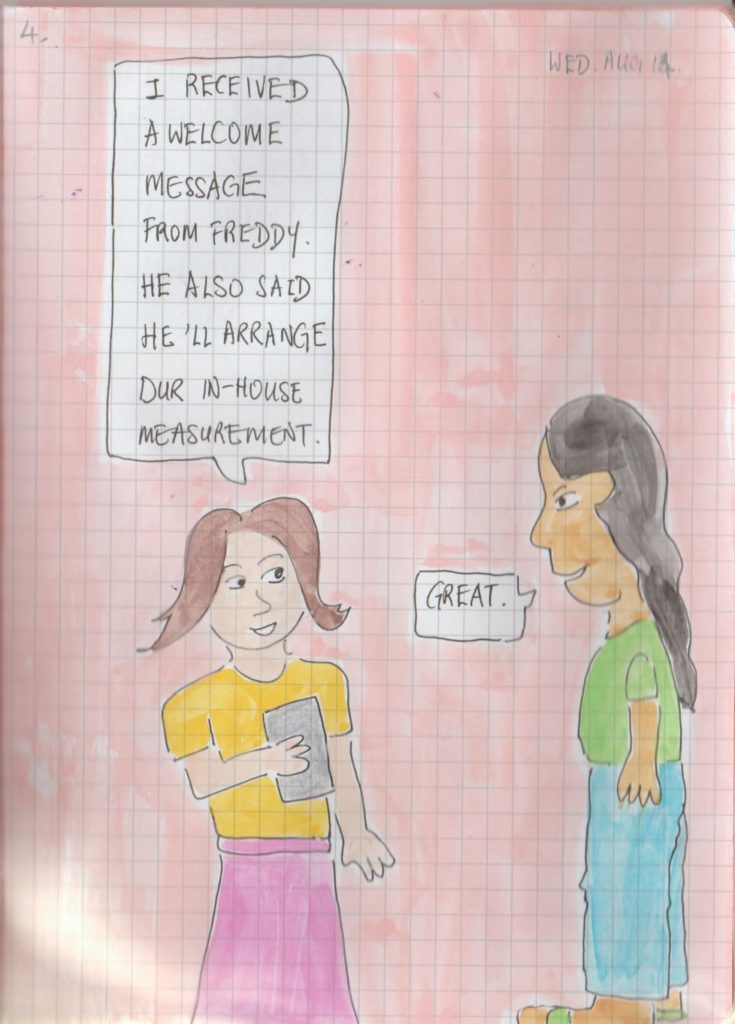 Prompt – gesture from Word Of The Day Challenge.
Prompt from Daily Addictions is trouble. For Aug. 21 2019.