I've been calling their number but none picks up the phone. It seemed I made endless calls to that store. Been ghosted! I can't believe how difficult it is to book an appointment to buy blinds.
More pictures coming in this series of mini comic.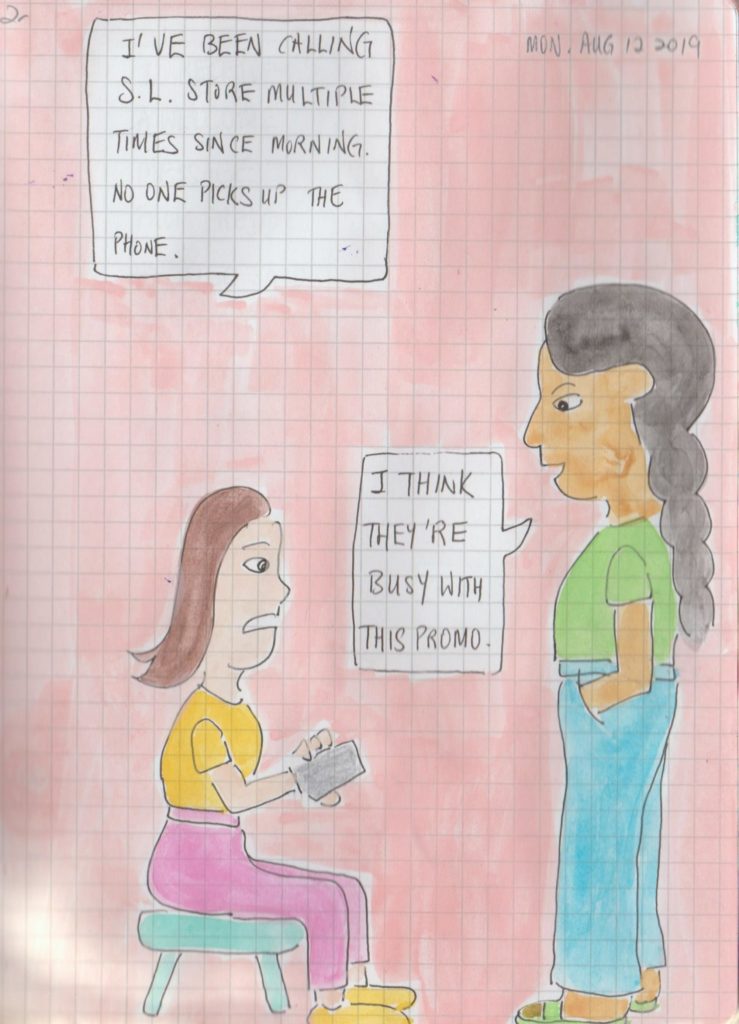 Prompt from Kira – endless for Aug. 16 2019.