On the 11th day, salesman Freddy finally makes an appointment to visit an apartment to take measurements for ready-made and custom made roller blinds.
And it only took 11 days. His persistence attests to his sincerity in keeping his word.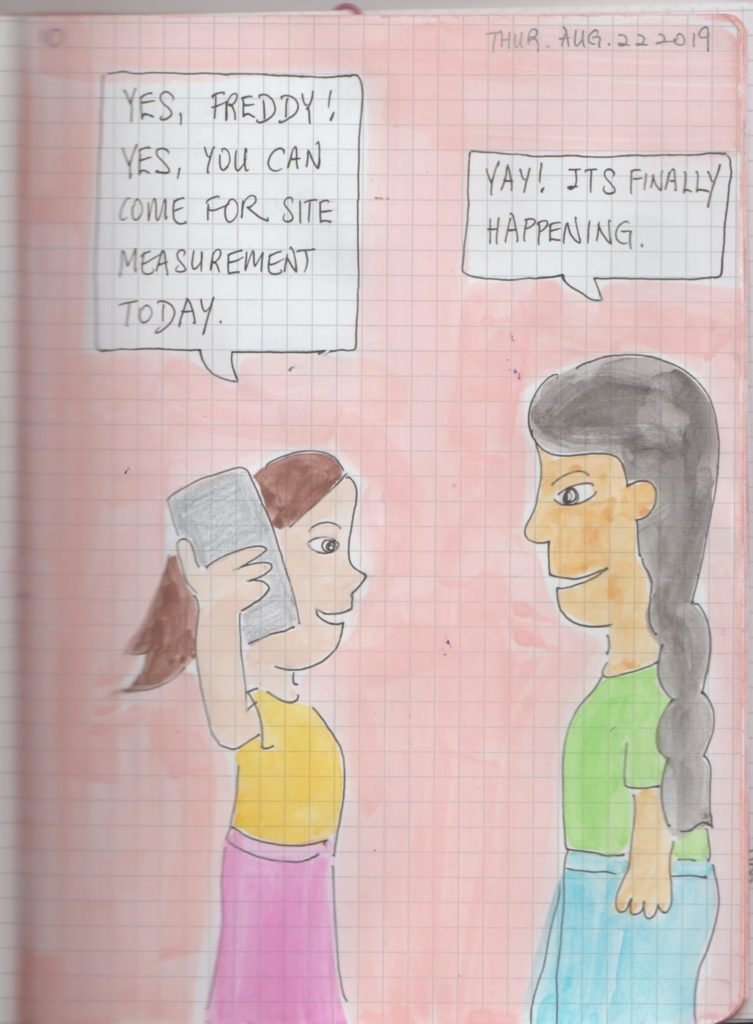 This is a frame belonging to a longer series of comic on Buying Blinds.