As a gesture of good faith that he tried to keep his word, he says he works on weekends too. If he has a free slot, he will try to make an appointment for Saturday or Sunday.
This sketch is part of a longer series of comic about Ordering Blinds For Door & Window.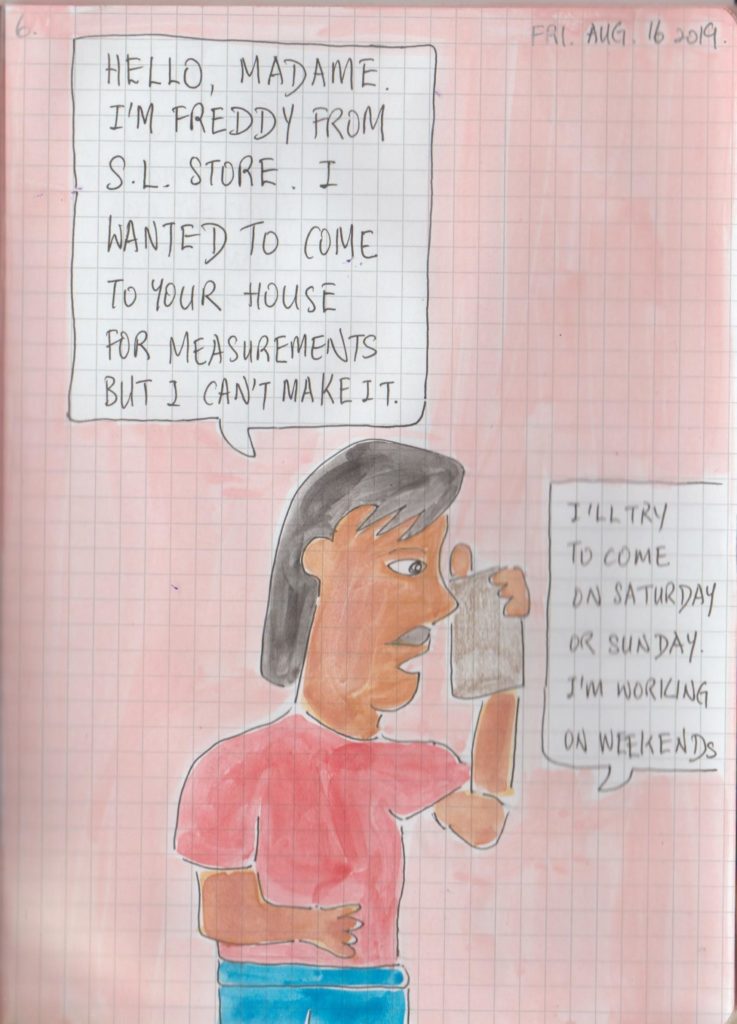 Prompt – Word Of The Day Challenge is gesture.