Mindful Doodles #453 – Spinach & mushroom pie with tea
I had spinach & mushroom pie with tea at Starbucks one morning.
I'd sing praises for Starbucks for allowing me and patrons to sit for as long as we want. Starbucks is about the one and only F & B establishments that do not shoo away customers who outstay their bite and slurp. In places where staff earn commissions by the customer orders, the hired help can pointedly behave hostile towards you at your seat, if you outstay your welcome. They can also start gossiping about you in loud voices, to let you know you should leave.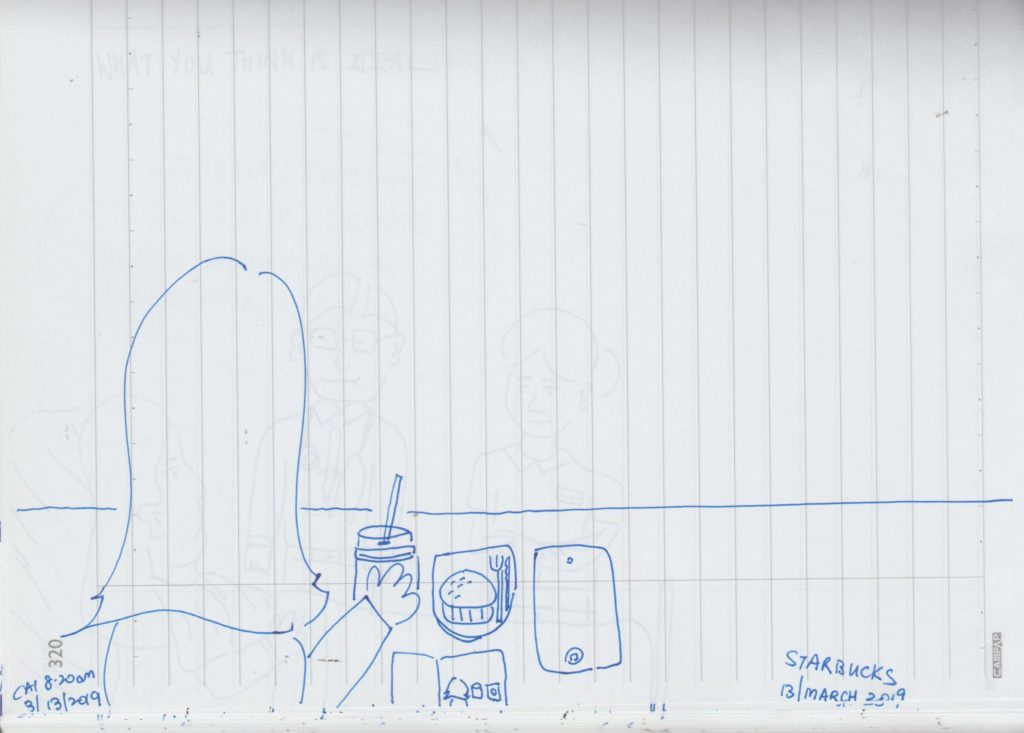 Photo prompt from The Daily Spur – man drinking tea.