Mindful Doodles #456 – My Laser Surgery Experience (Comic of 33 frames)
What is laser surgery? Its Light Amplification by Stimulated Emission of Radiation. How is laser surgery done? Follow the pictures below to understand the basic steps. What does laser surgery feel like? This is answered below. What is the aftercare for laser surgery?
Step 1. Book appointment.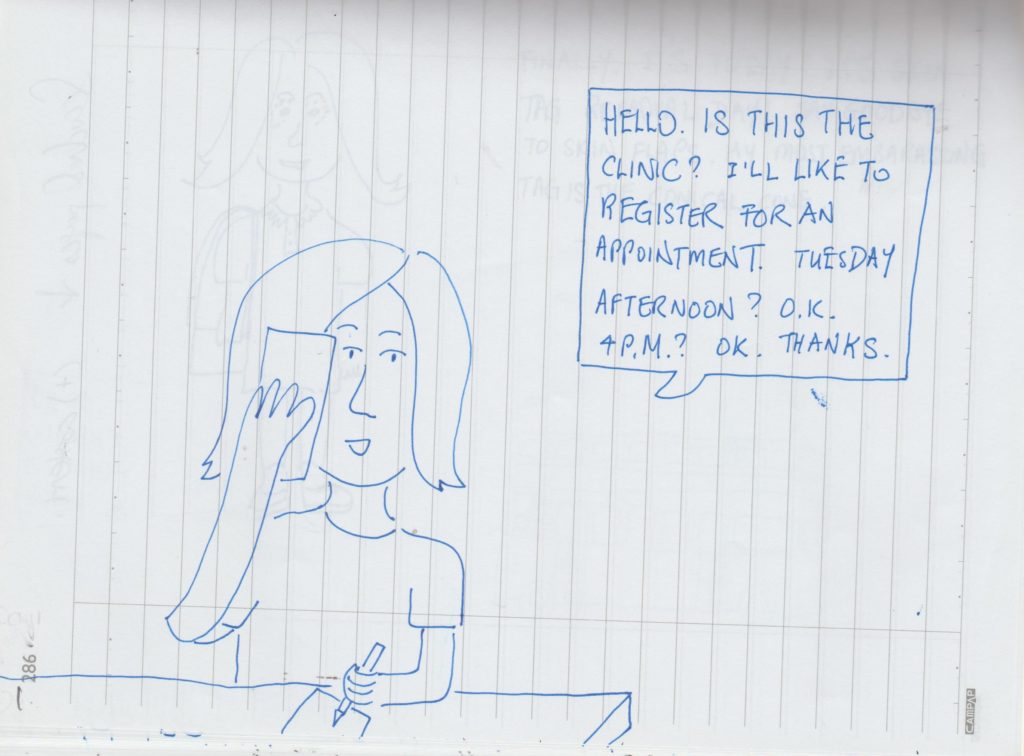 Step 2.
Checking out my skin tags.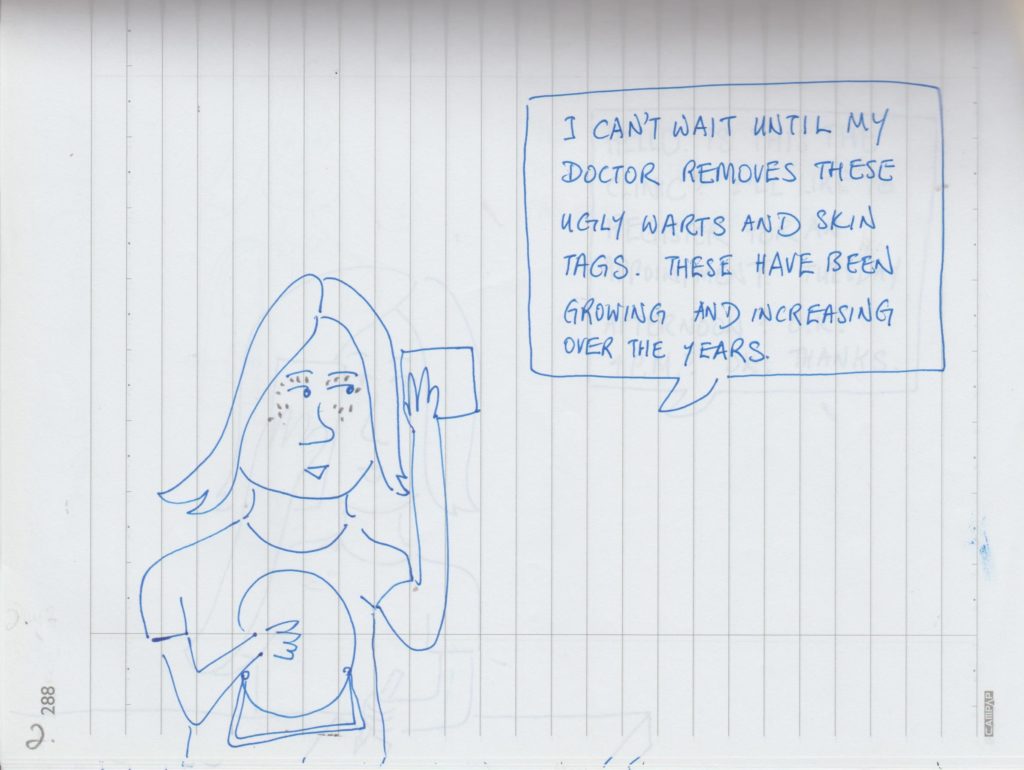 Step 3.
Prepare to visit the clinic. Eat a good meal before setting out.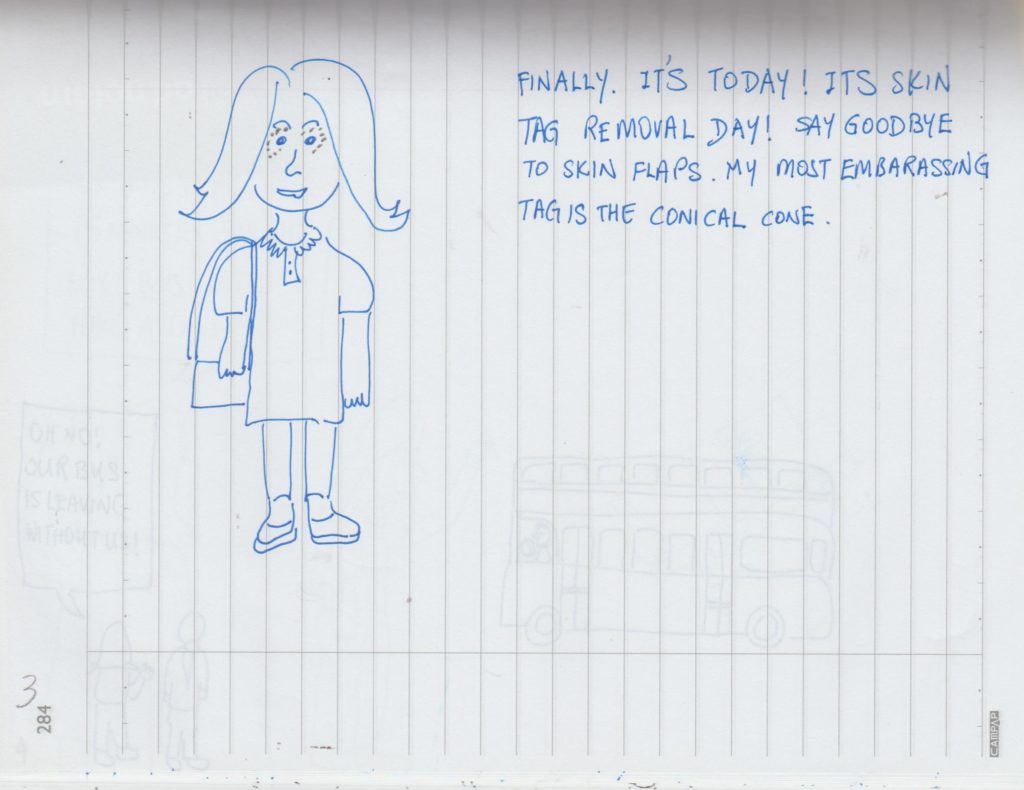 Step 4.
We missed our bus by a split second.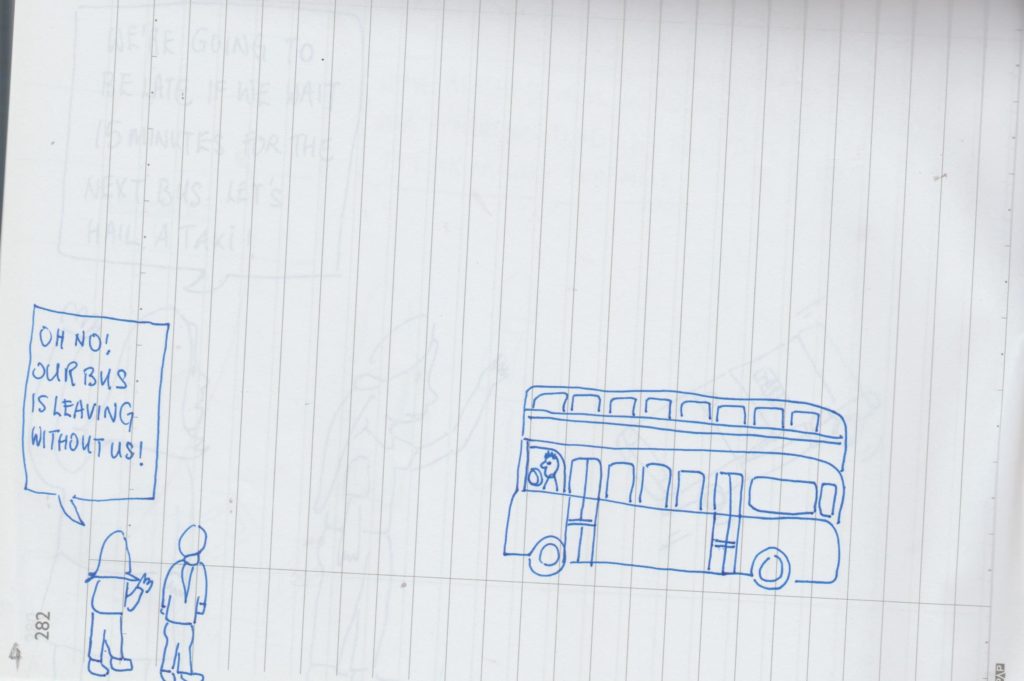 Step 5.
Get the alternative transport. We have an appointment to keep.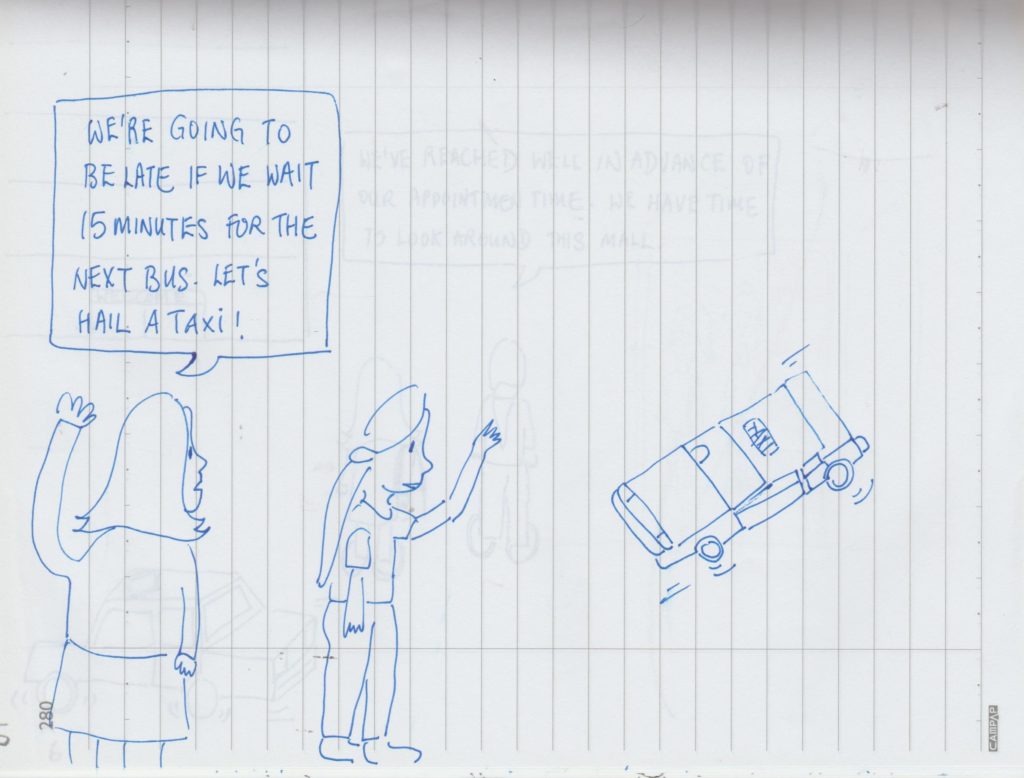 Step 6.
Taxi sends us to destination safely. Step into the building where the clinic is.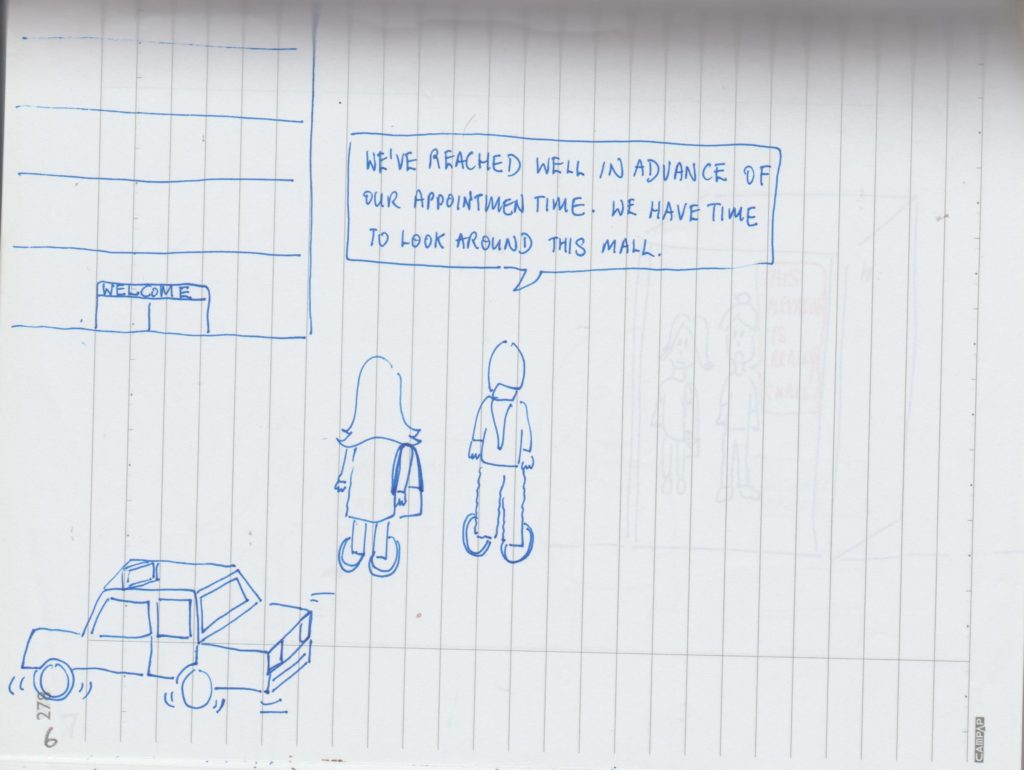 Step 7.
Get into the correct elevator to reach the clinic. The elevator is tiny. It can only fit in around 4-6 adults.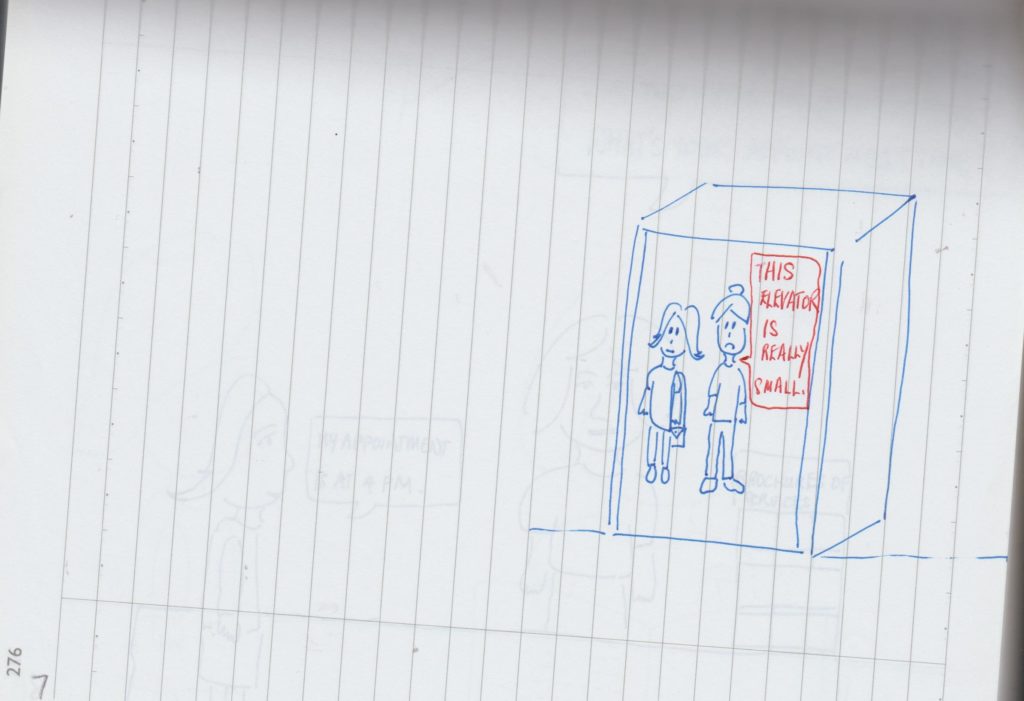 Step 8.
I have to explain to the clinic's receptionist that I DO have an appointment. She is utterly confused. Then she looks into her appointment book and viola! My name has already been written to reserve a time slot.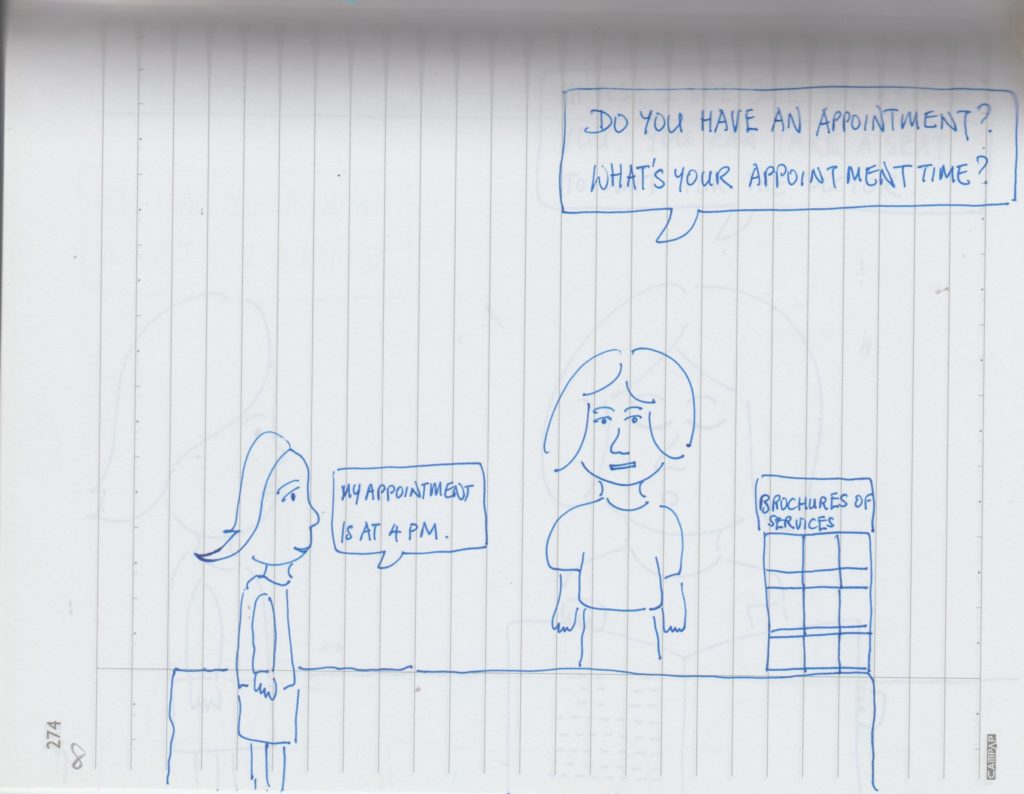 Step 9.
She has an appointment book.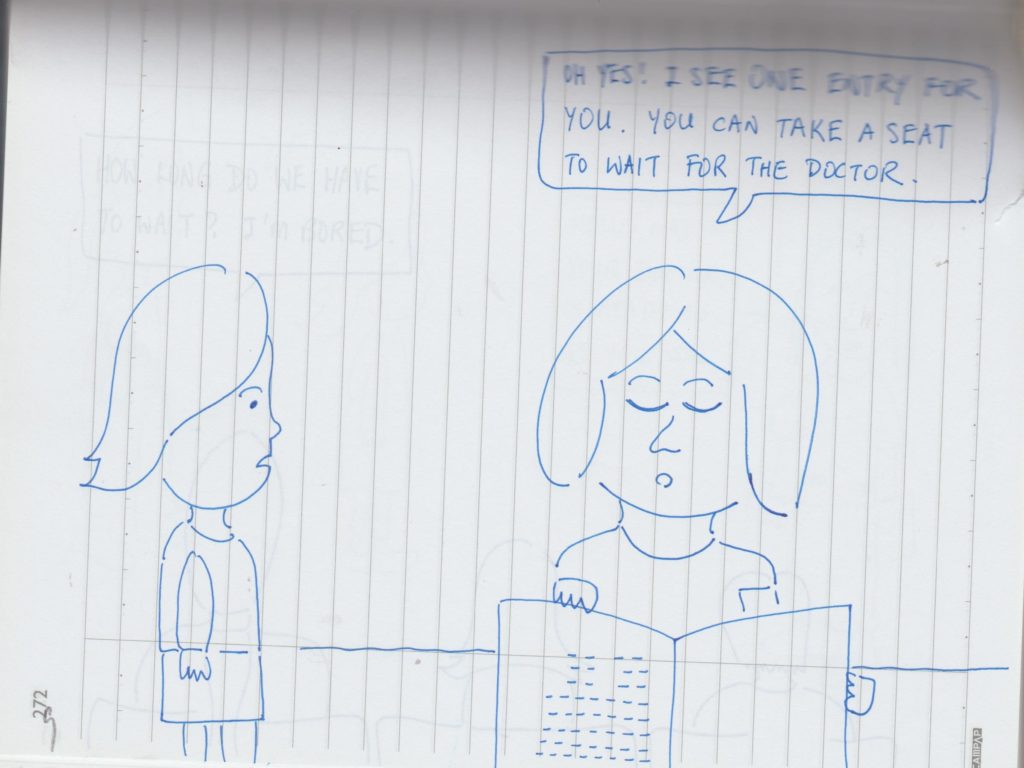 Step 10.
We sit and wait for the doctor to be free to see us.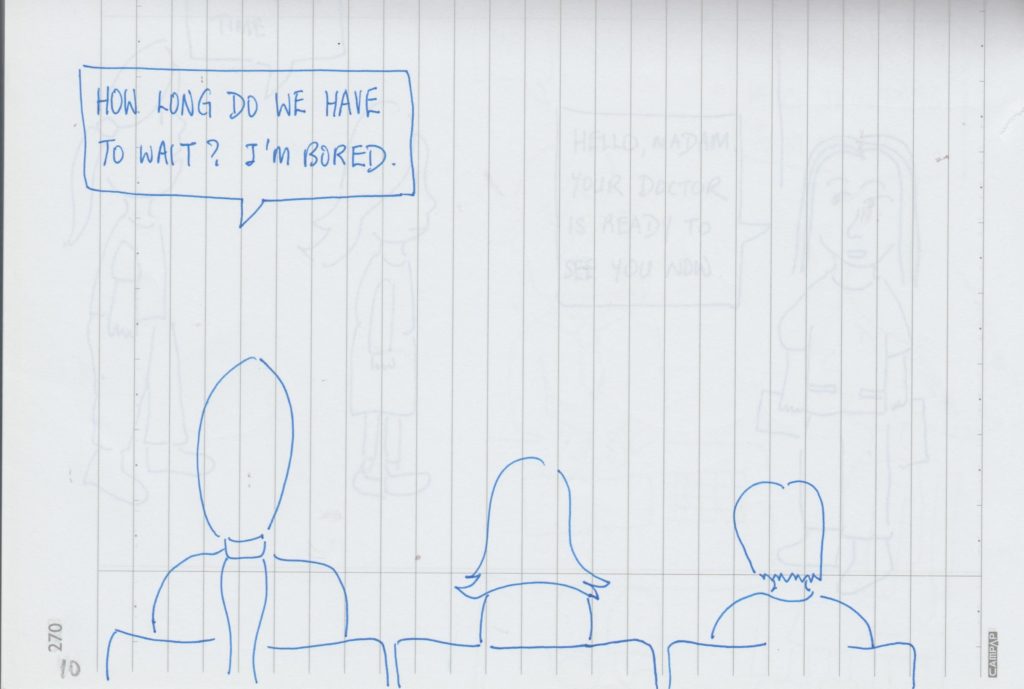 Step 11.
Finally a staff assisting the doctor comes for us.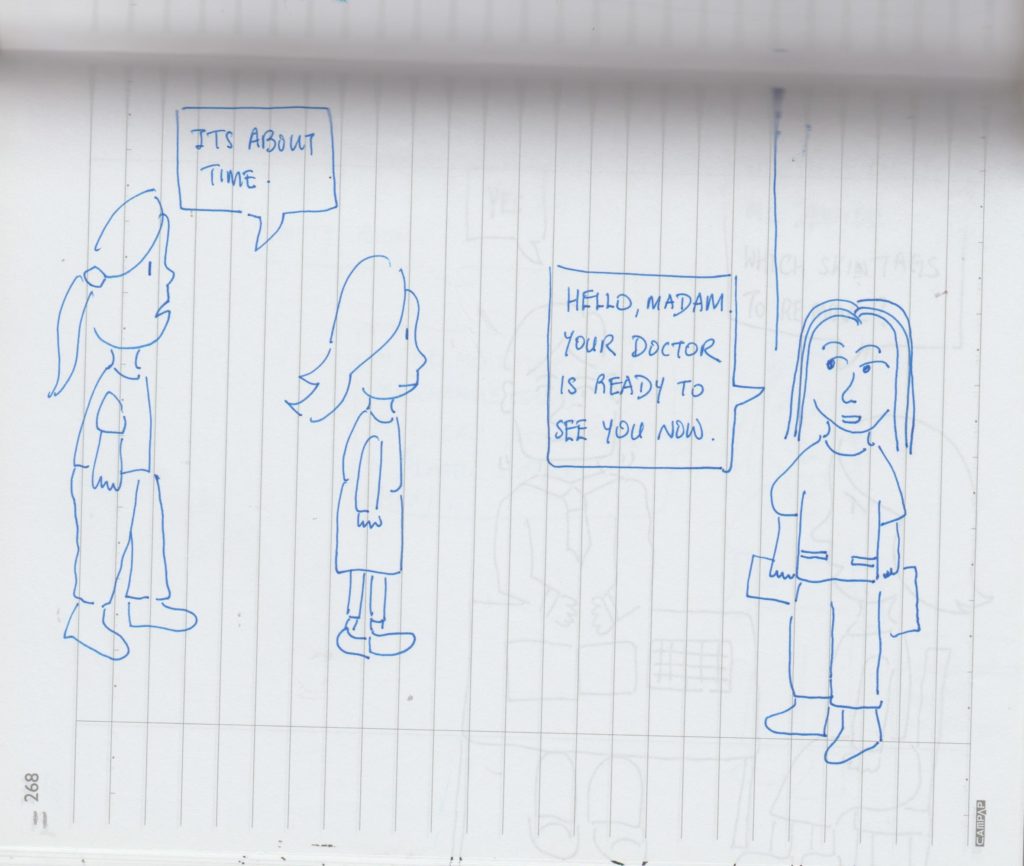 Step 12.
The surgeon is a kind man without much airs.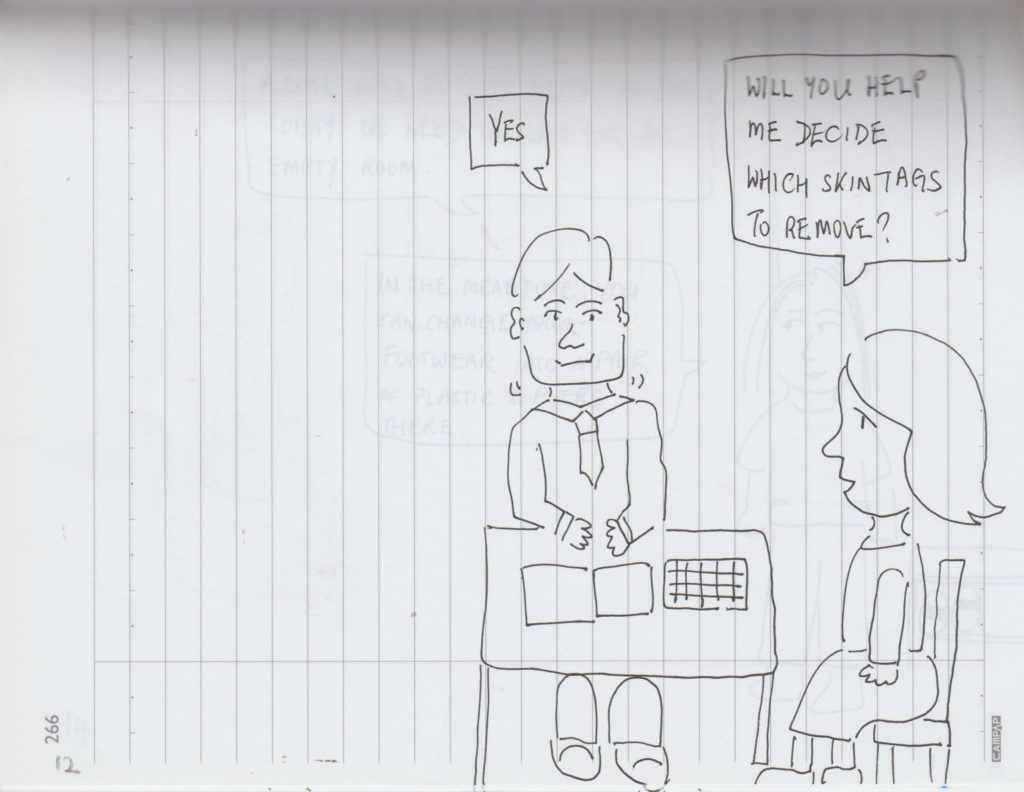 Step 13.
Change into clean footwear that has been specially reserved for patients to use inside the clinic.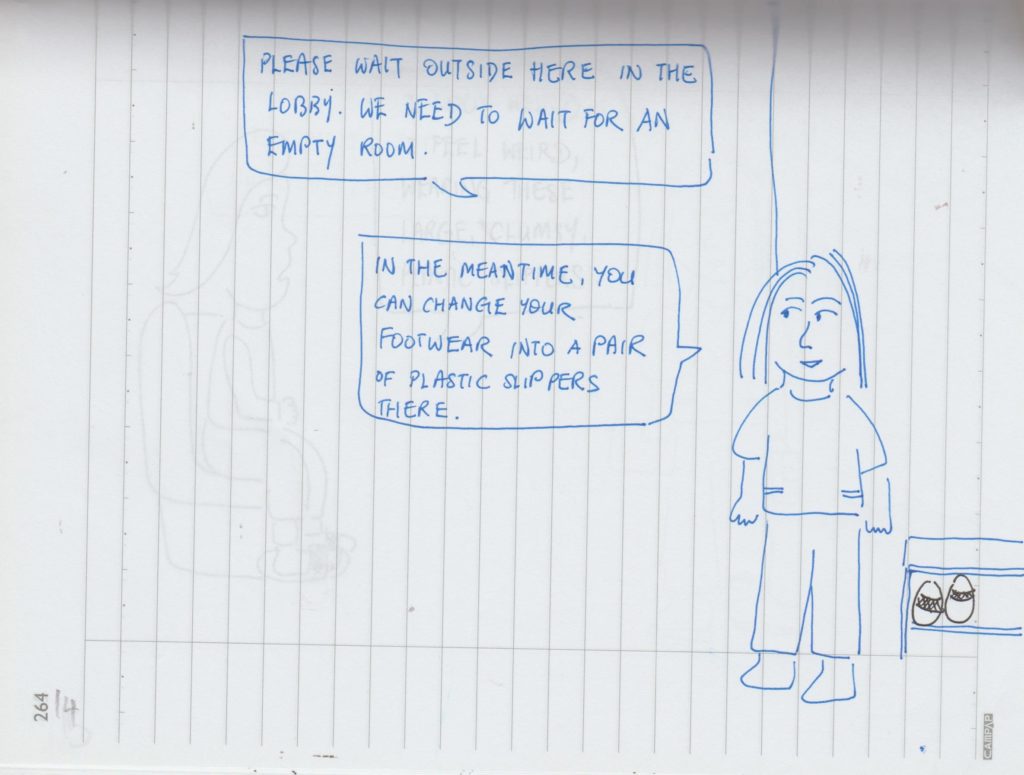 Step 14.
I wear a pair of plastic slippers on loan from the clinic.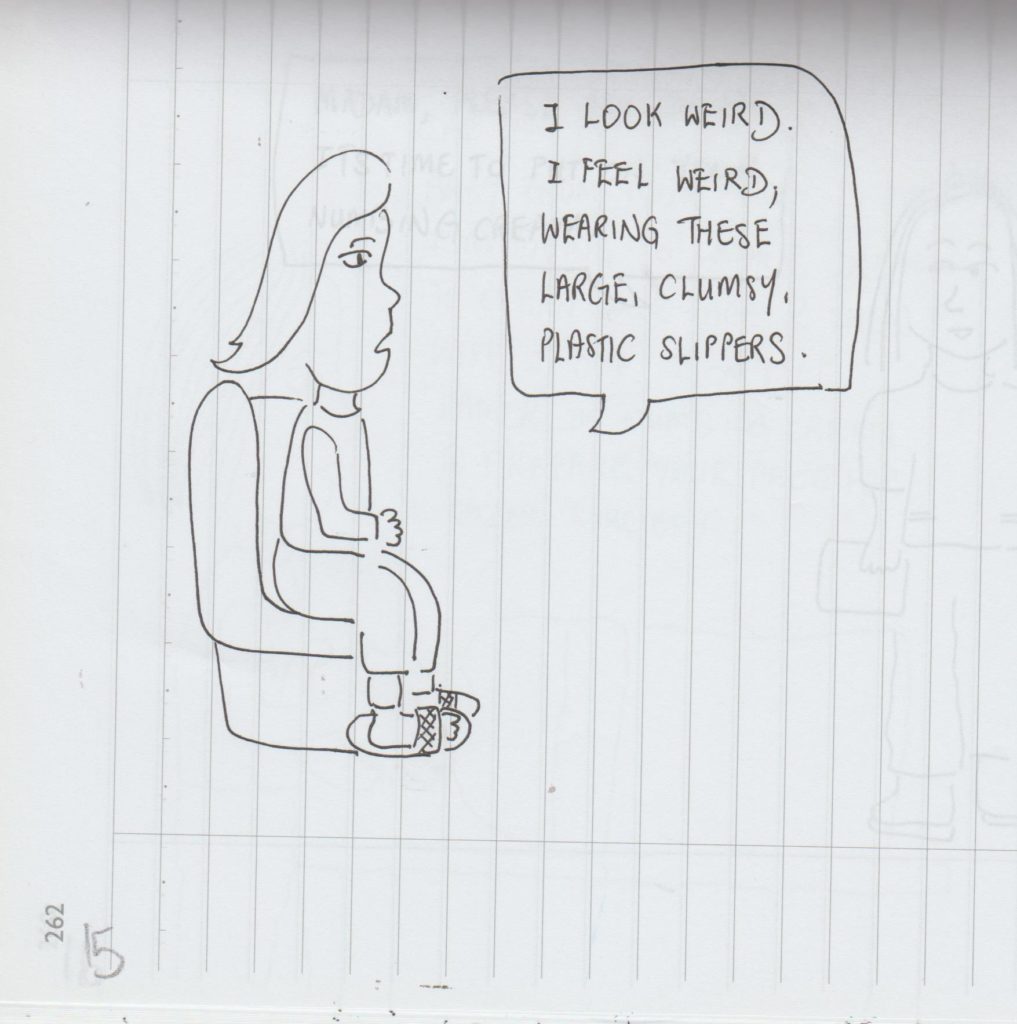 Step 15.
After some waiting for a spare clean room to be vacated by other patients, its now my turn! My turn to have numbing cream slathered on my face.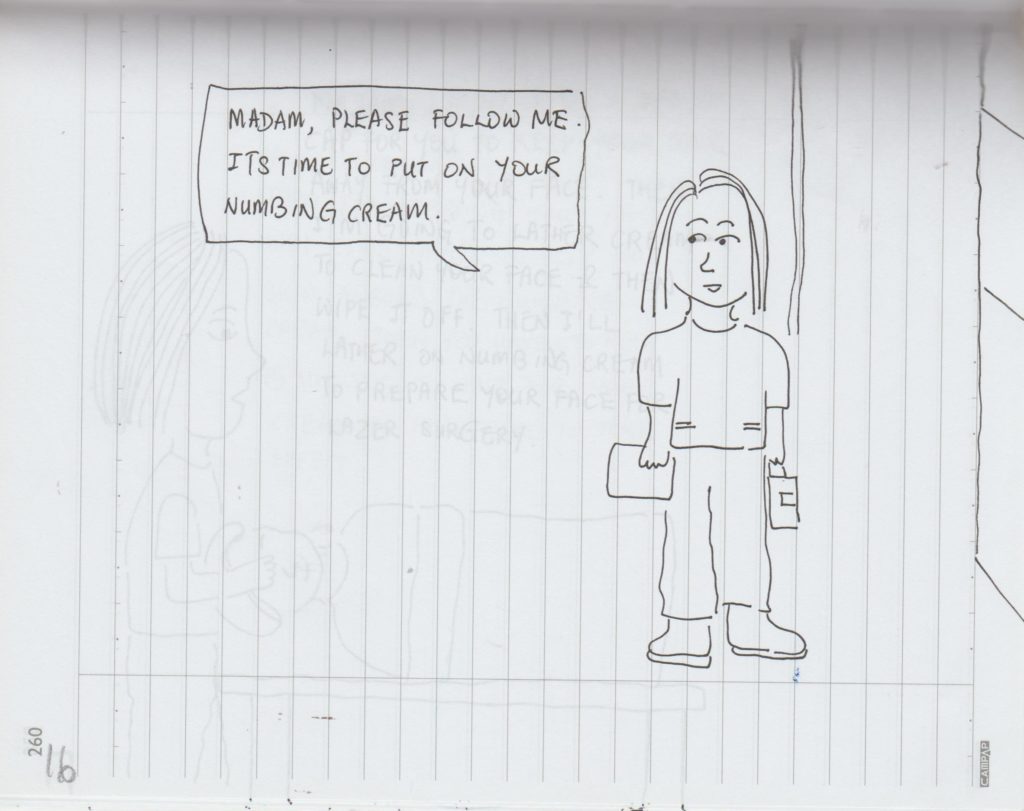 Step 16.
Assistant prepares patient's face for laser surgery.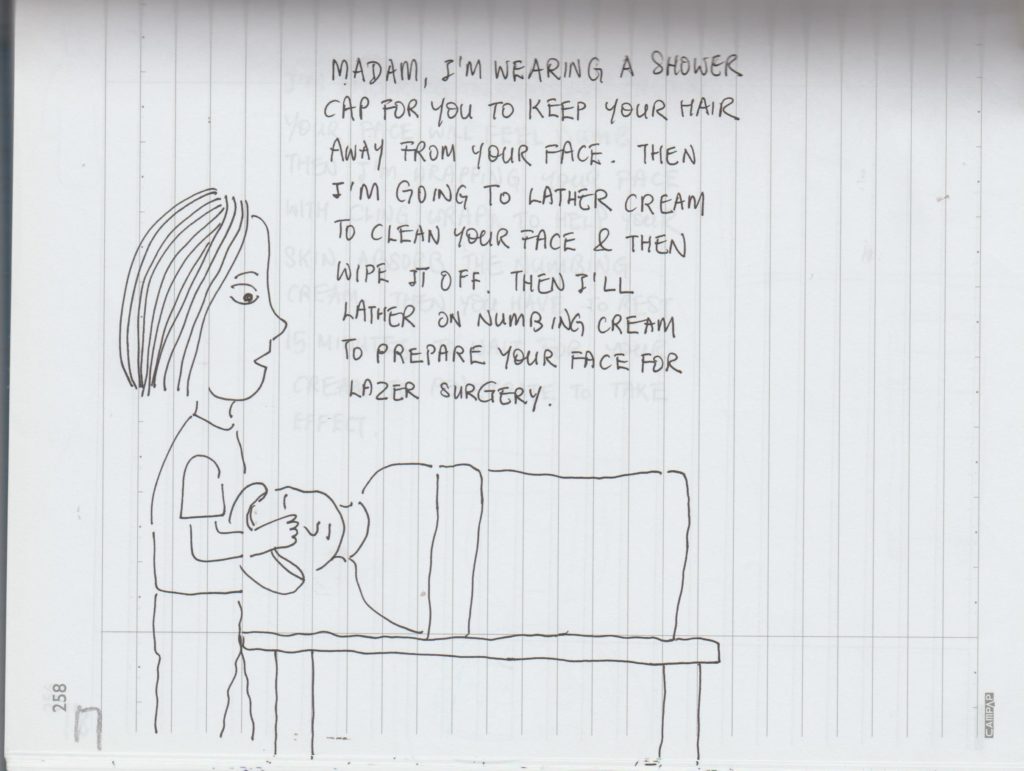 Step 17.
Finally, the long awaited numbing cream. And the day my face was cling wrapped.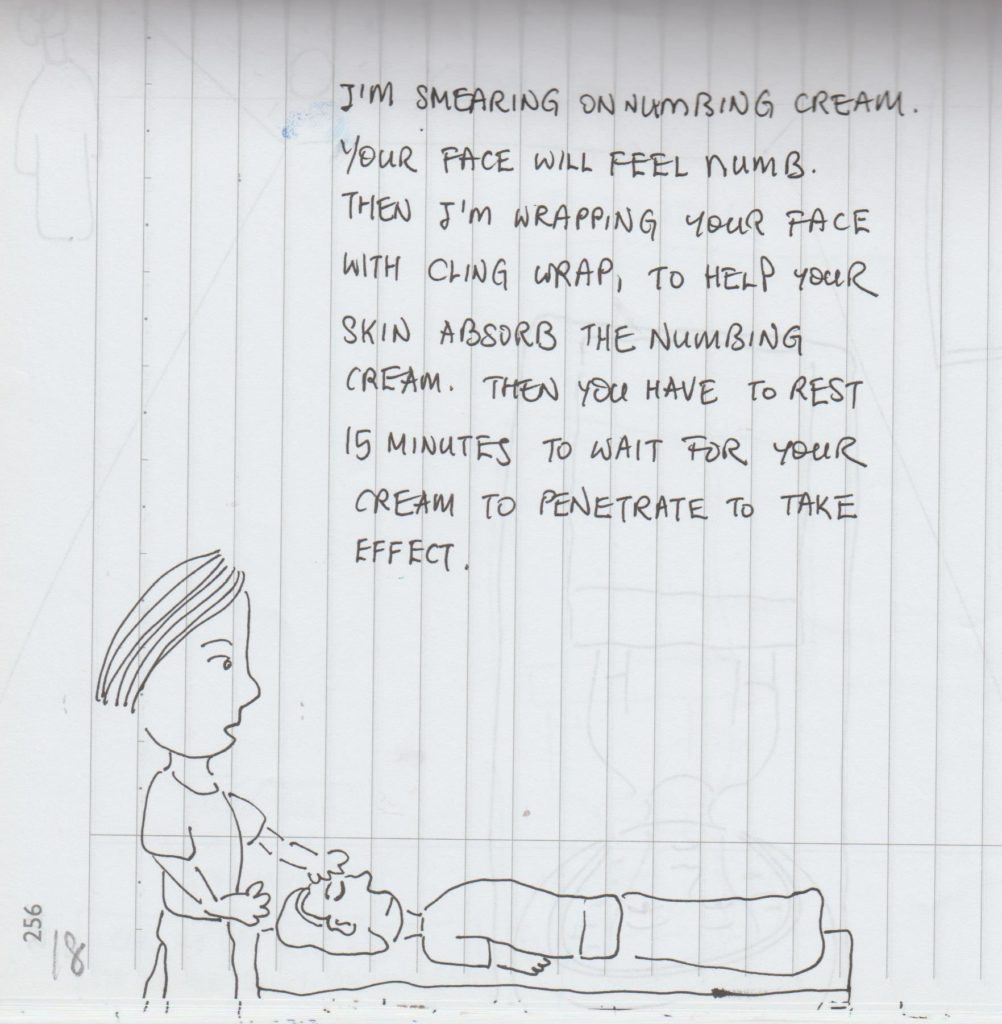 Step 18.
Mandatory 15 minute wait for numbing cream to take effect.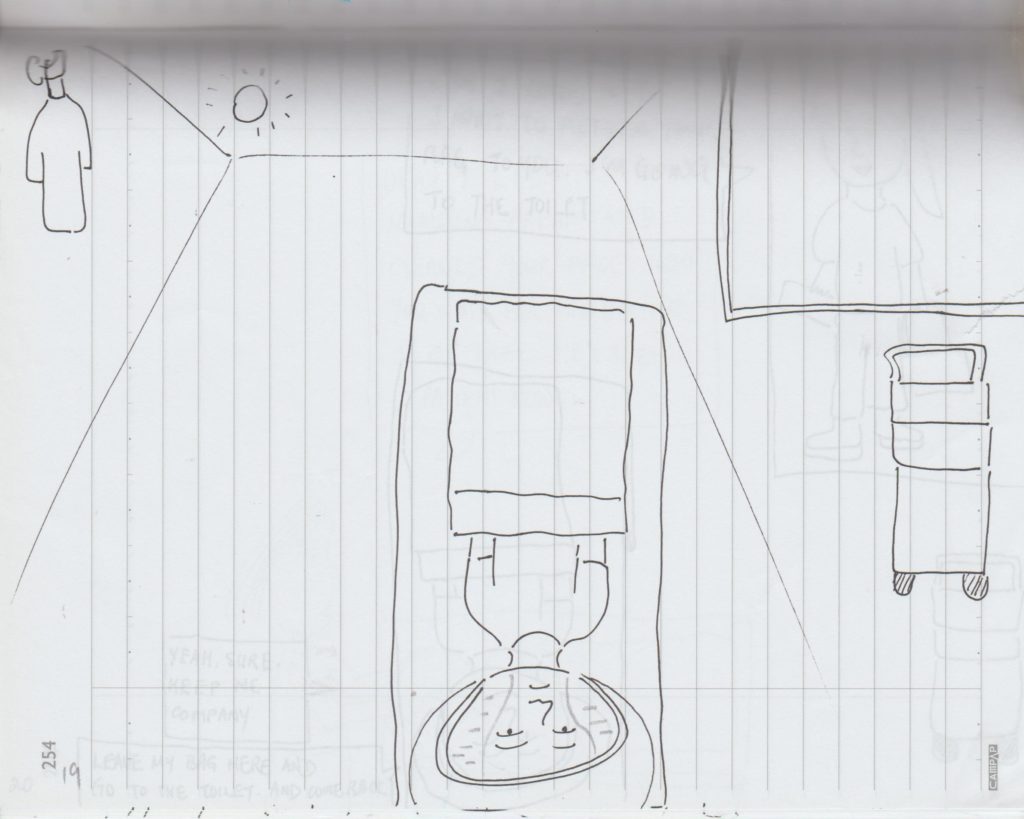 Step 19.
Actually, she wants to go visit the ladies room.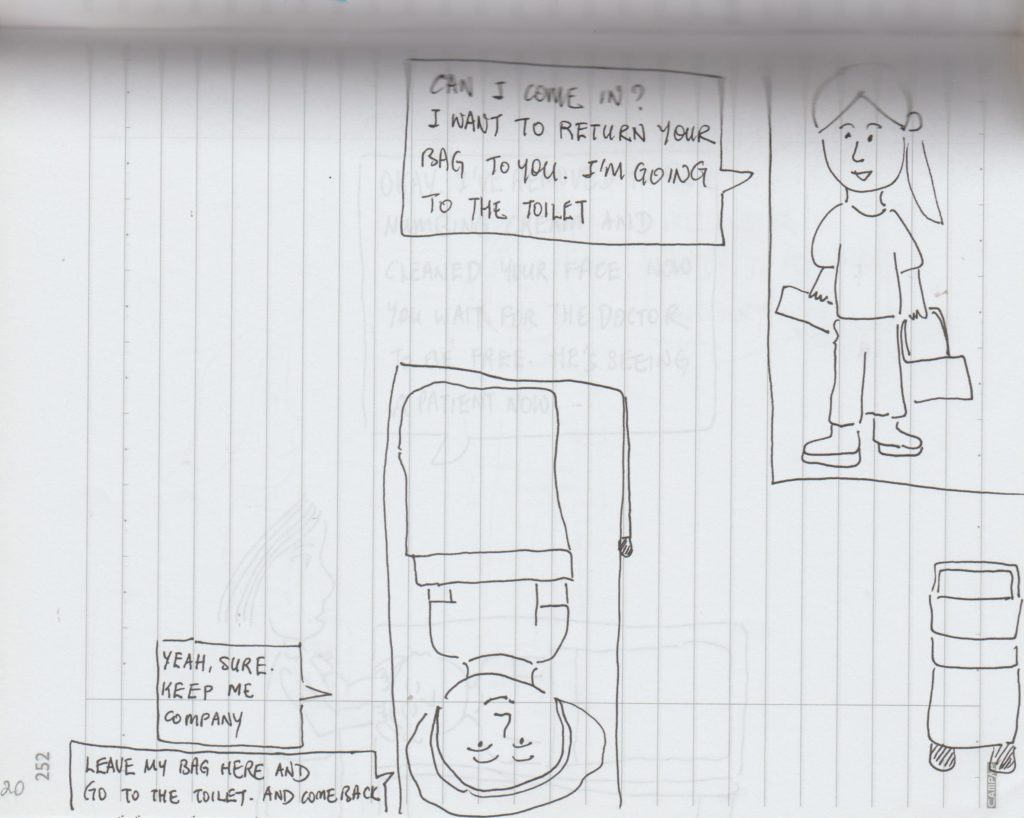 Step 20.
After 15 minutes, nurse comes to clean away numbing cream.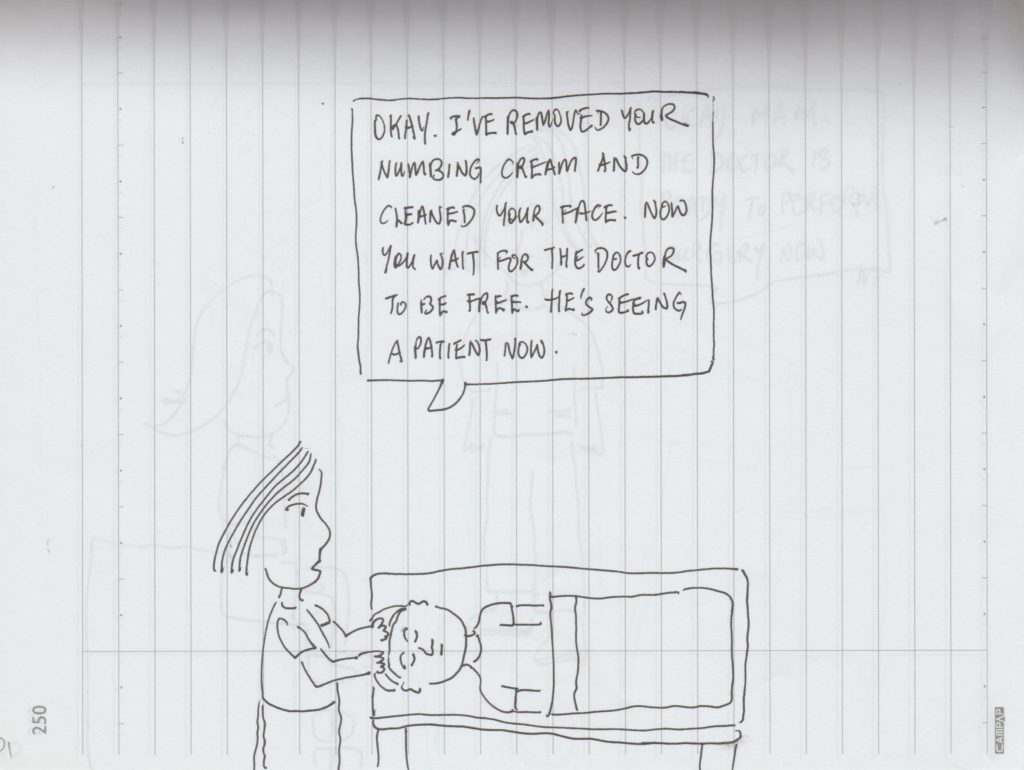 Step 21.
I'm too numb to feel nervous.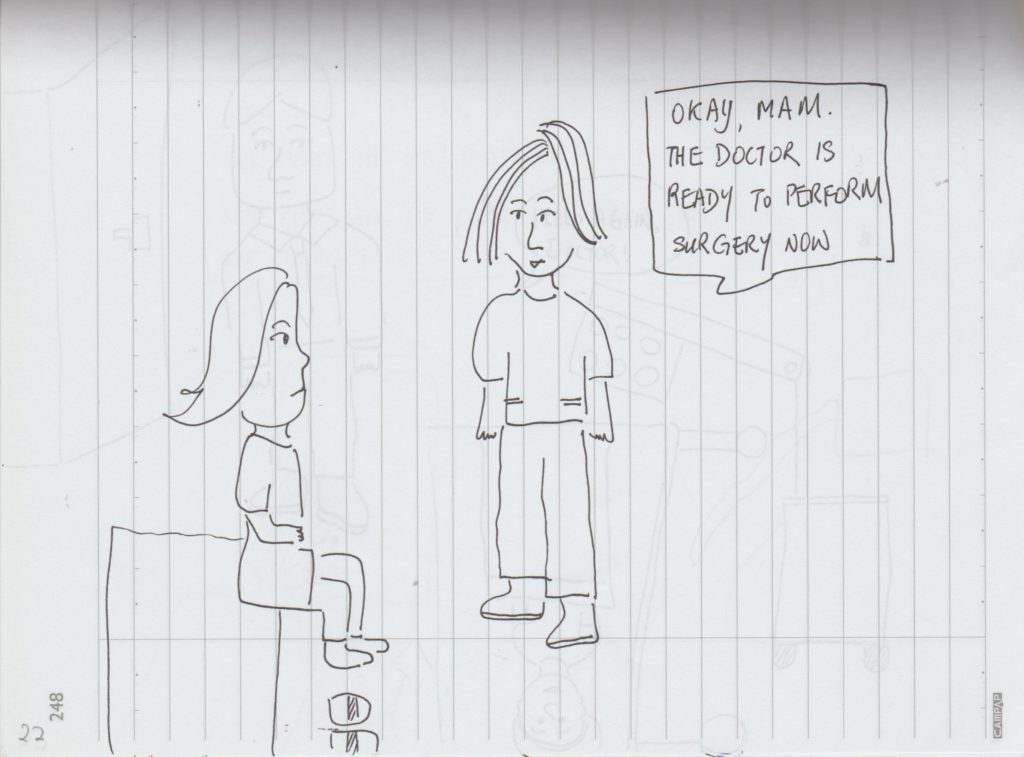 Step 22.
I'm still too surprised to slow down to feel nervous.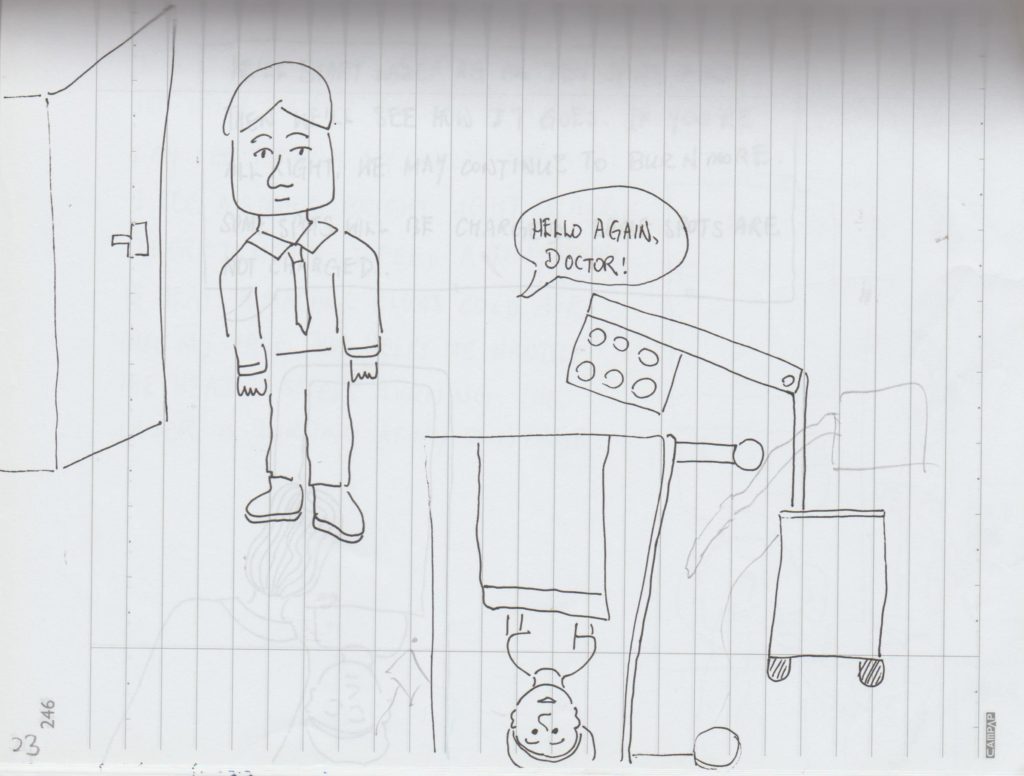 Step 23.
Let's take it slowly, ten skin bags, pardon me, tags, at a time.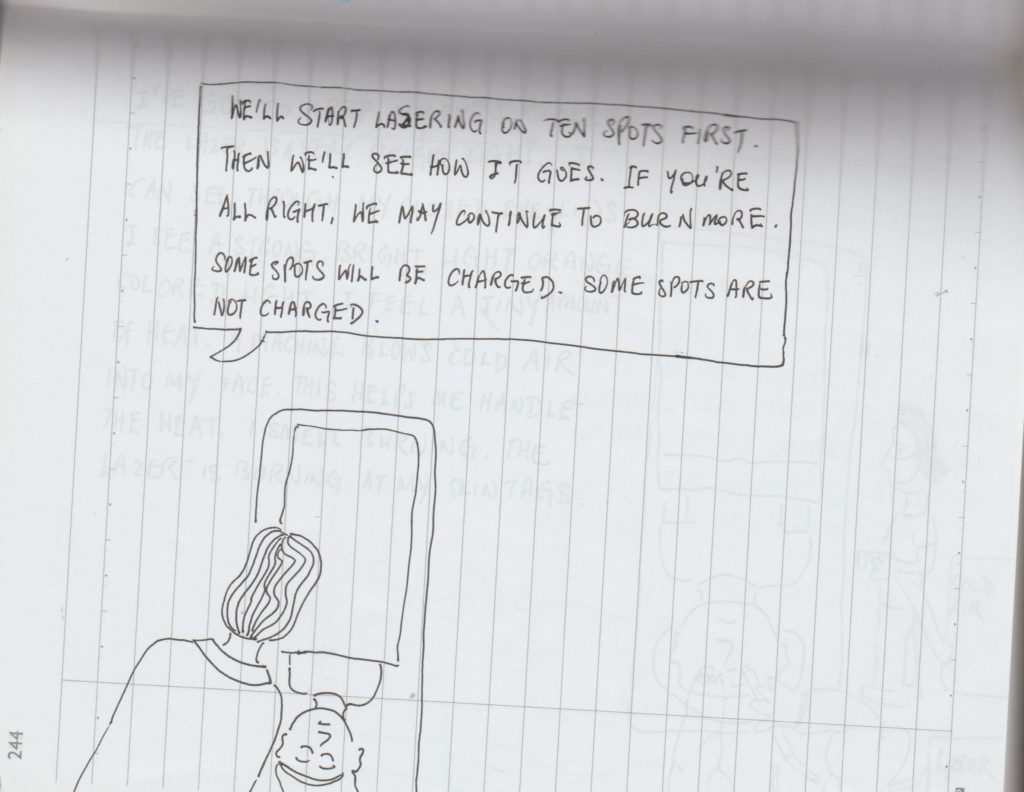 Step 24.
The beam of laser is very bright. It is a tiny beam. Both my eyes are closed and I still see bright light.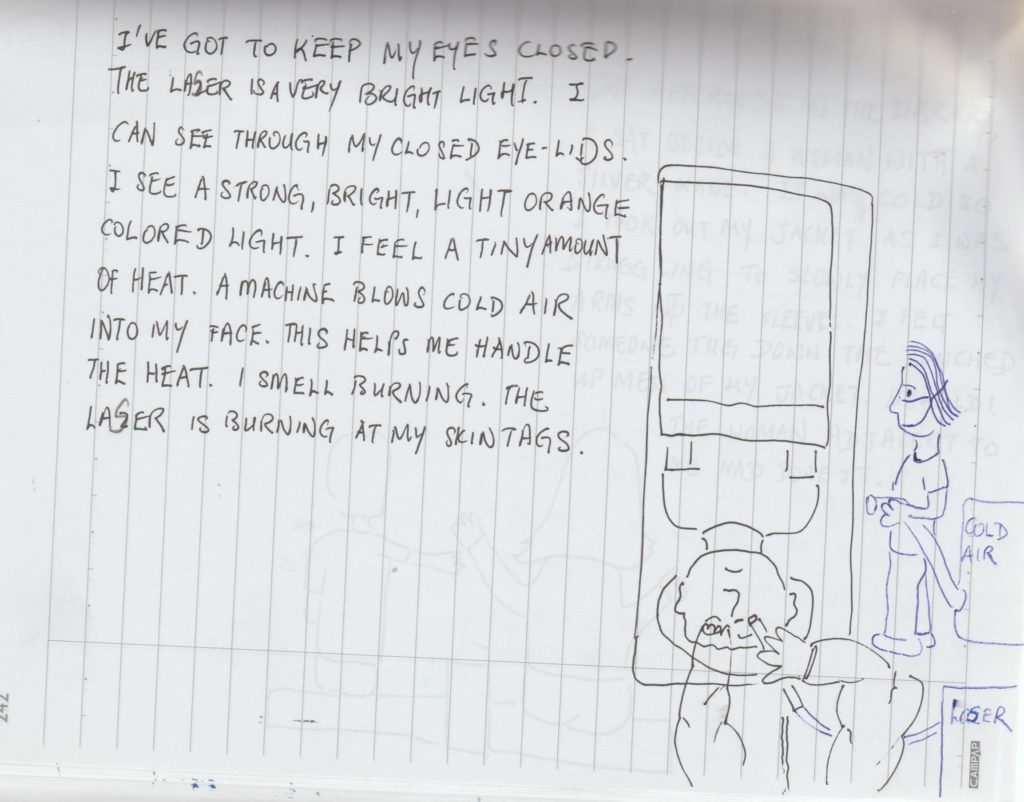 Step 25.
Remember to use self restraint to keep eyes tightly shut.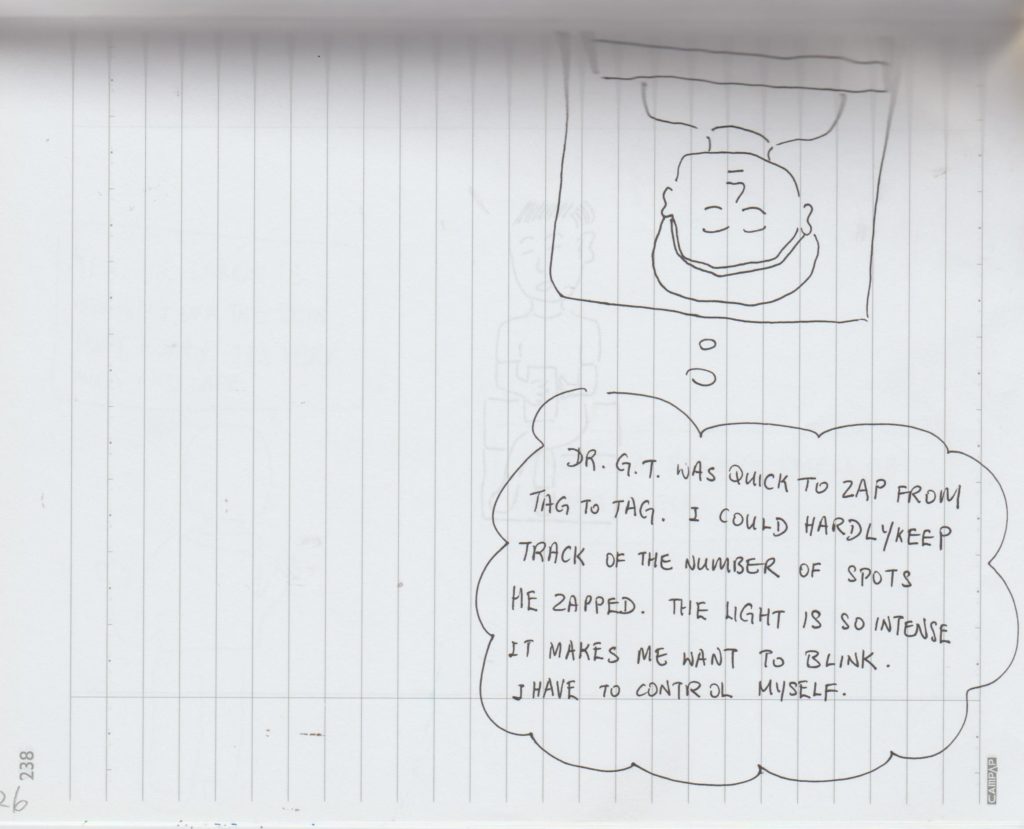 Step 26.
Making the obvious remark on burning smell. Surgeon confirms the smell is of burning skin tags.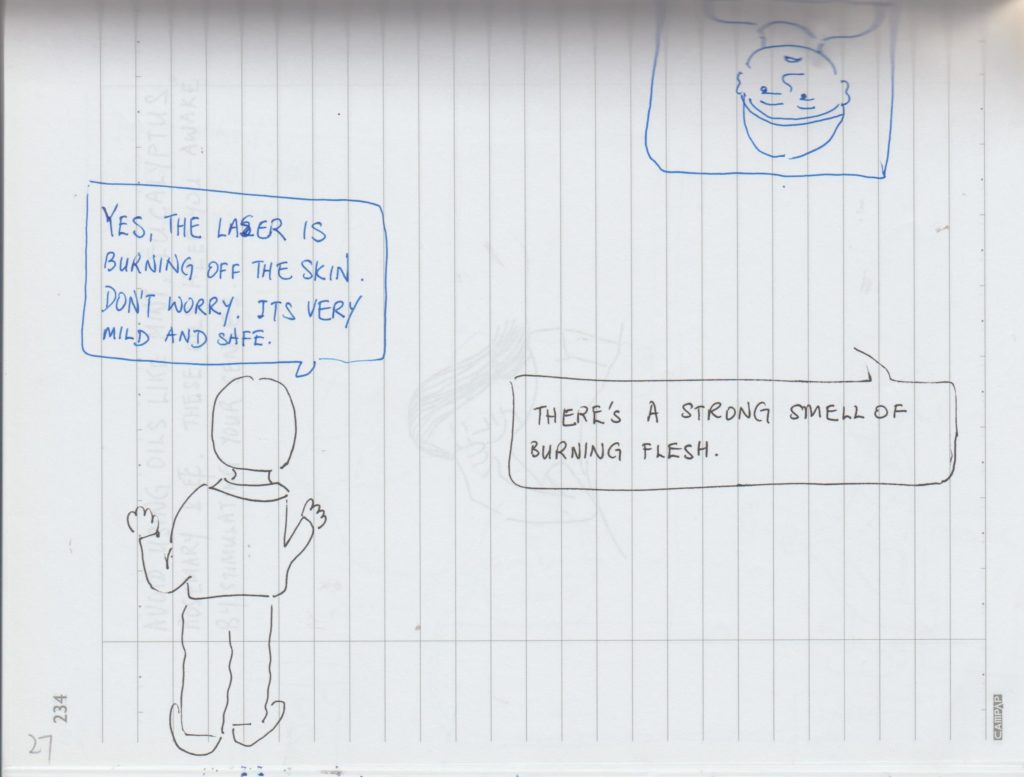 Step 27.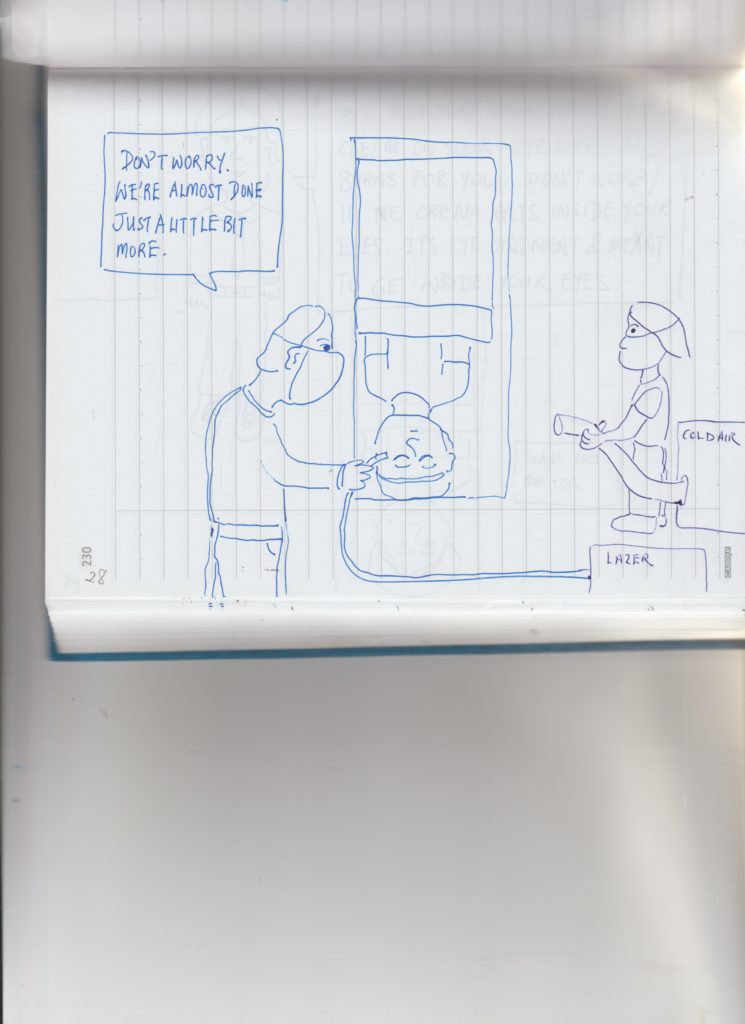 Step 28.
Surgeon explains why eye cream is applied. Oh, and stay out of the sun for about 5 days while the skin heals under the scabs.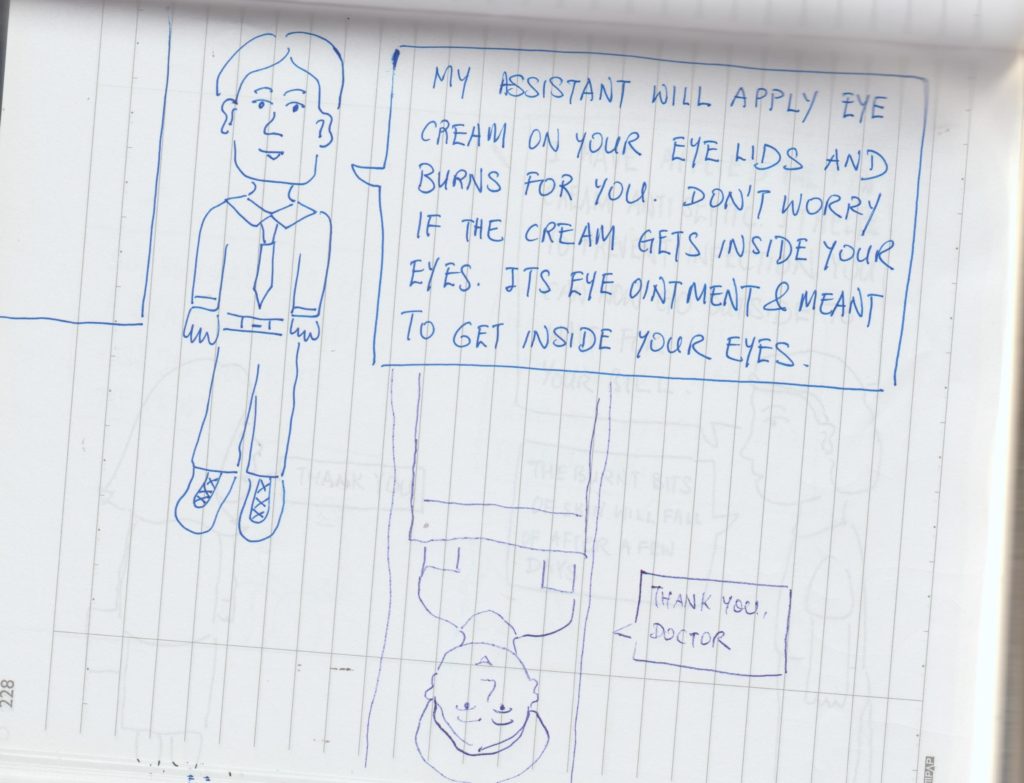 Step 29.
Eye cream minimizes infection risk. Burned skin will fall off after a few days.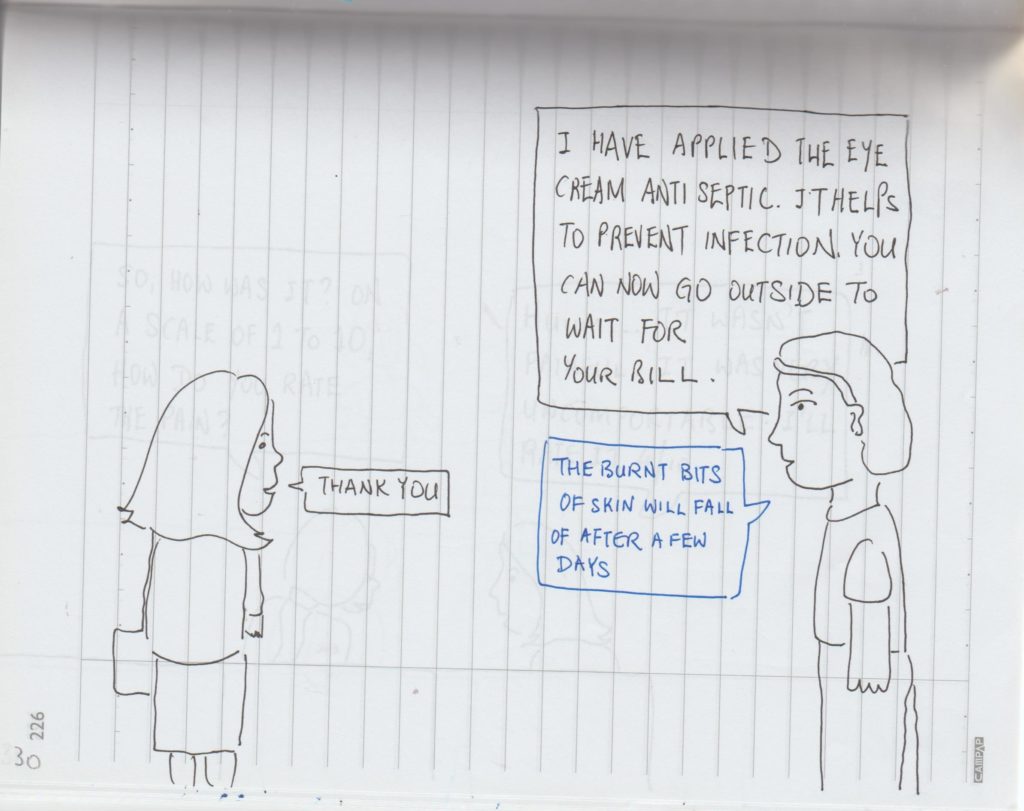 Step 30.
Evaluation of procedure, assessment of pain level & etc. Have you had laser surgery? What do you think of it?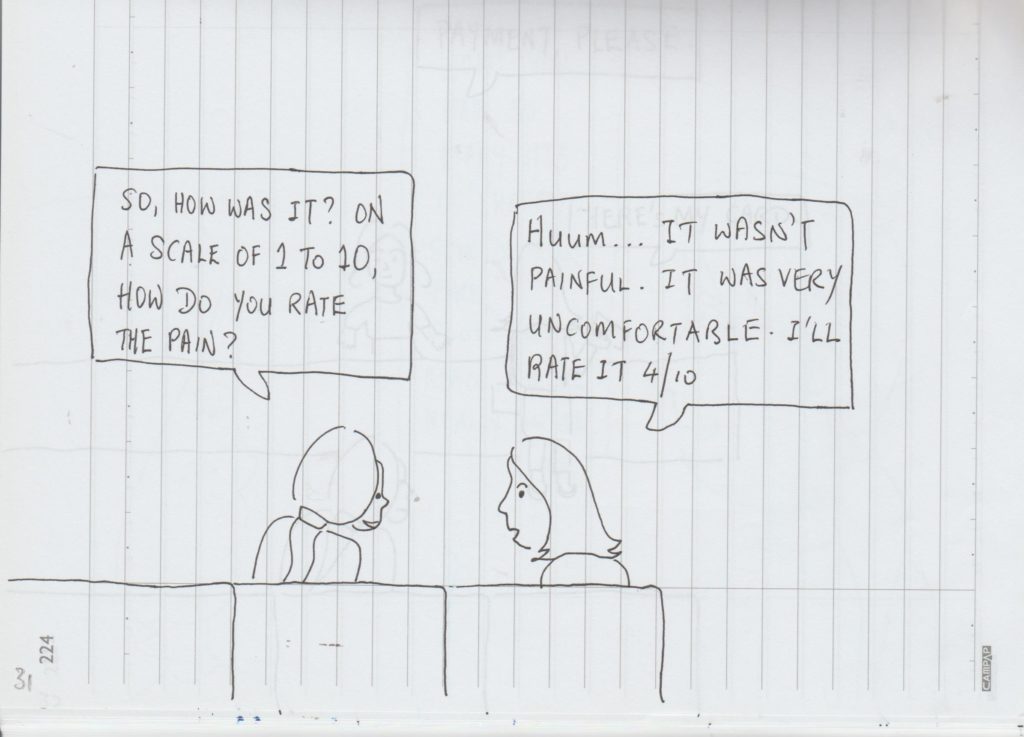 Step 31.
Receptionist calls for payment.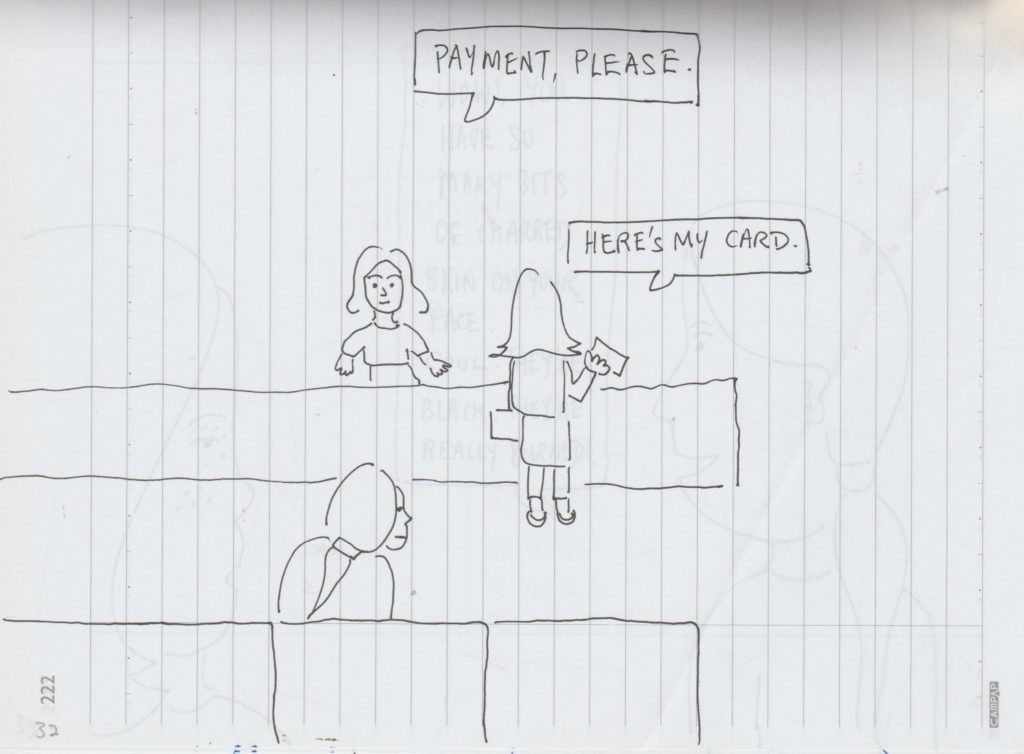 Step 32.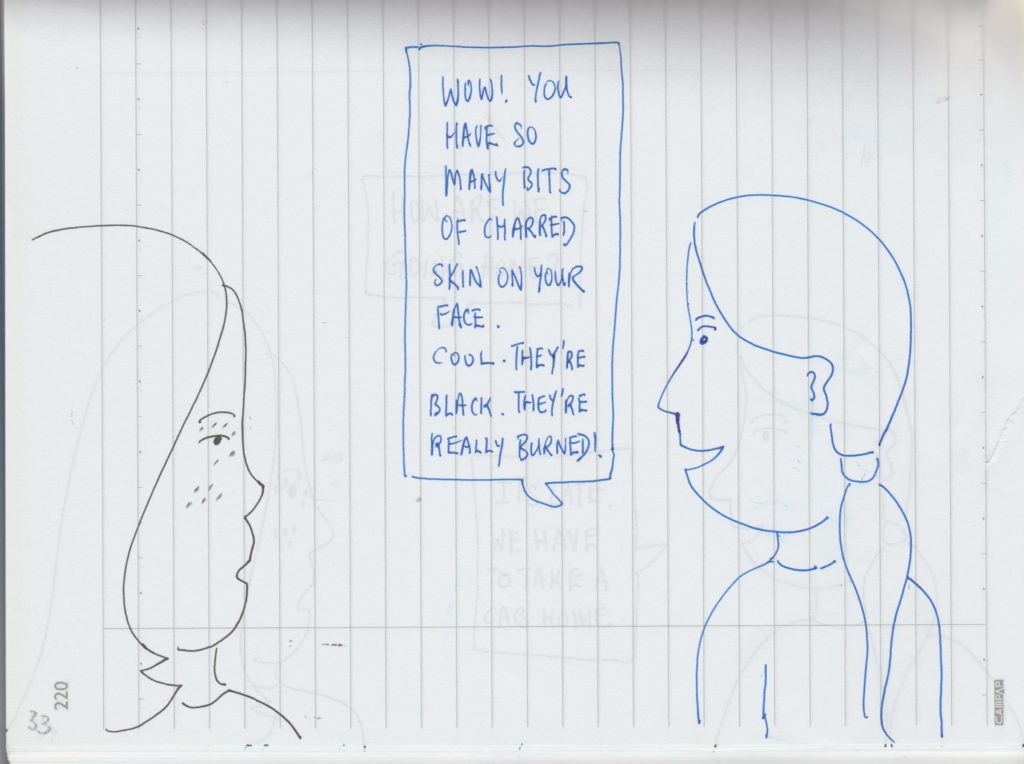 Step 33.
Its time to go home.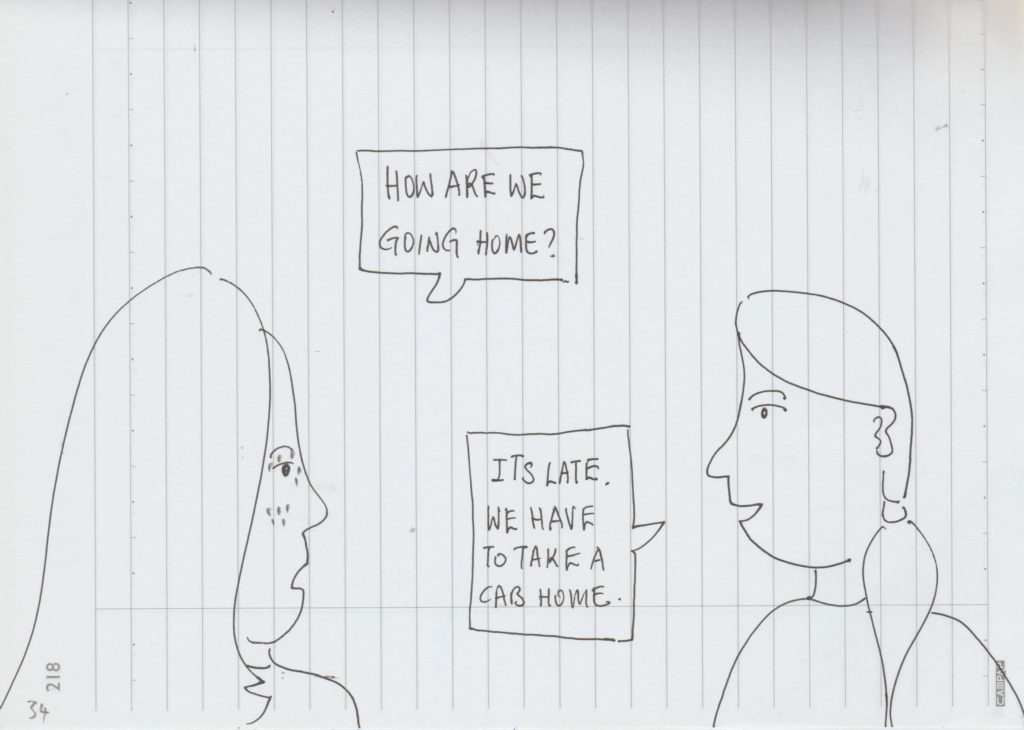 *******
Writing prompts –
As this is a long series of 33 picture frames, I hope to get as many readers to look at these pics as possible. That's why I've combined several writing prompts here. I hope at least, the hosts of the individual writing prompts of MLMM will visit. I know all folks are busy and nobody has the time to come around but at least, the hosts will come. Thank you, you beautiful people.
Curiosity and desire to get rid of my skin tags encouraged me to fix a consultation with a laser surgeon. He explained that laser will be like sniping off a skin tag; only that it is burning it dead. My desire to be bare-faced without skin tags persuaded me to undergo the surgery.
A Distant Hum:
The roar of the machines in the surgery theater were like a distant hum.
"Wanna start a cult?" I'm interested in starting a cult to appreciate drawn pictures. Leave a comment here to join.