Mindful Doodles #67:
This is So beautiful you have to look: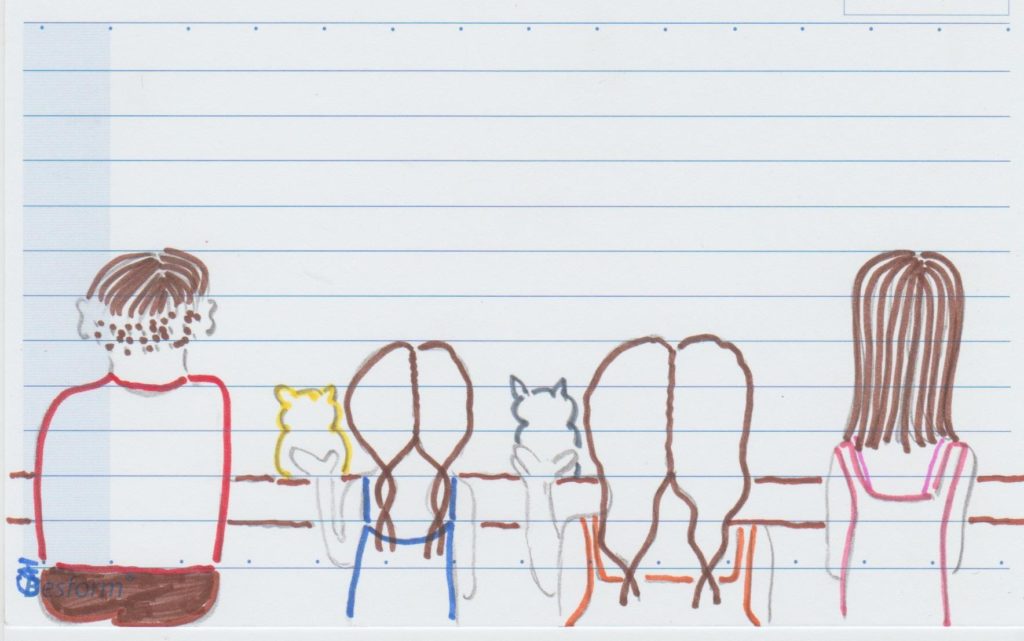 While I was in church for Sunday Mass, I was blessed with the privilege of witnessing a touching scene. Two young girls, of preschool age, held up their cuddly soft toys, to pay respects to the rites. The kids evidently thought it was a good idea to make their toys participate in their worship too.
Mindful Doodles is a series of comic/ cartoon drawn on assimilating stimuli that comes into my mind. My surrounding and environment are dynamic. As events happen, the stimuli enters my brain and I pay attention to them. I am not mentally disturbed as I pay due respect to each stimulus. I ponder upon how I would deal with the stimulus, to manage the situation. I try to discover what lesson the Universe bestows on me in this encounter. I write my discovery as my Mindful Thought of the Day.
Why be mindful? By paying time and attention to a disturbing stimulus, you deal  with it. It ceases to be new and disruptive to you. You have released anxiety. You have greatly reduced your mental stress.
Mindful Thought of the Day:
I'm finding beauty in small acts from small but beautiful kids. Be mindful of strange wonders of human minds around us. Respect the efforts of children when they try to assimilate and contribute to the event which they are part of.