I think of 2020 as The Year of the Pandemic. I choose to remember 2020 by drawing Pandemic Comics. I may also call this the Pandemic Doodles 2020 #1.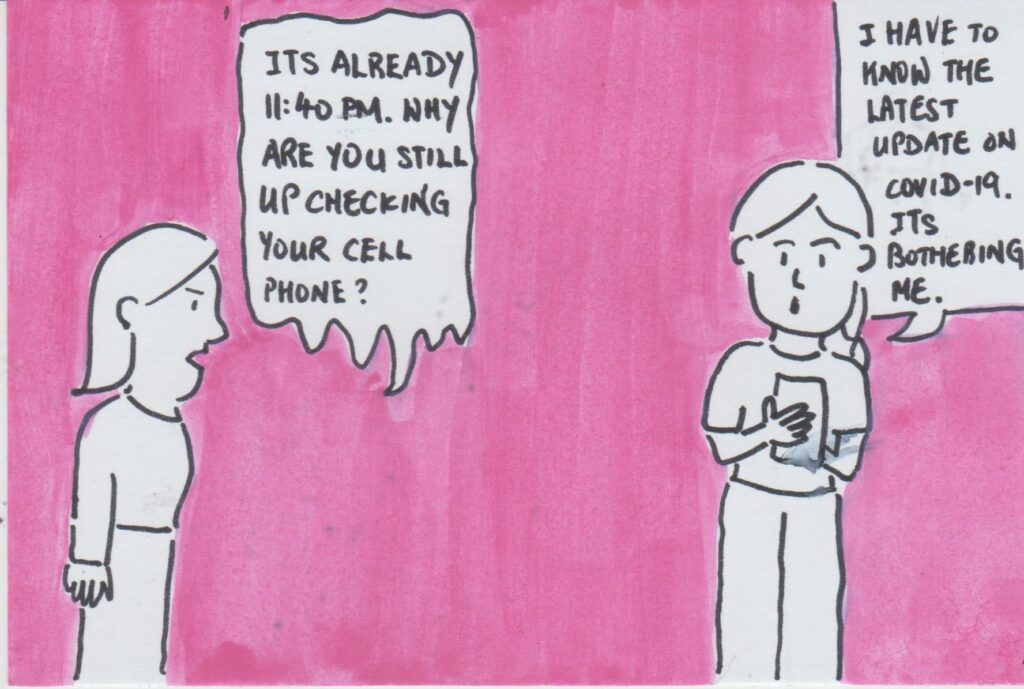 NYT Writing prompts in pandemic 2020.
The pandemic created a curiosity. The young woman waits anxiously for news updates on Covid-19.