Mindful Doodles #40:
The food seller took a break and walked away from his station at his stall. An elderly man comes to buy food. He sees there is no one at the stall. He starts to walk away. A customer who is eating at a table tells the older man, "The seller went to the toilet". This encourages the elder man to wait and hang around. True enough, the seller returns, still wearing his trusty apron. He is happy to see his customer waiting for him.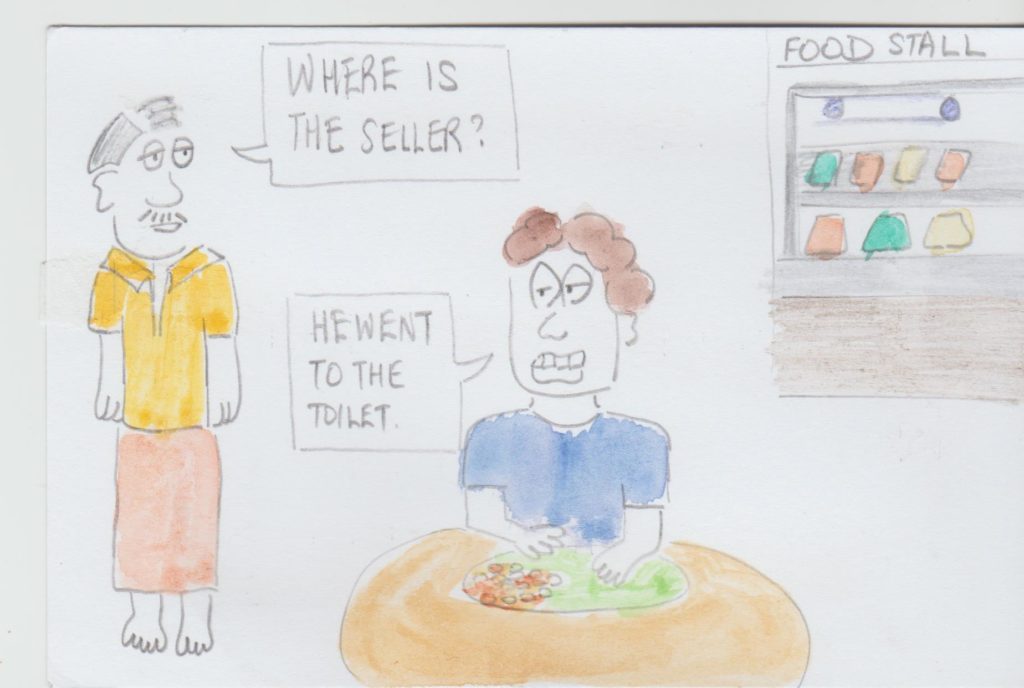 Mindful Doodles is a series of comic/ cartoon drawn on assimilating stimuli that comes into my mind. My surrounding and environment are dynamic. As events happen, the stimuli enters my brain and I pay attention to them. I am not mentally disturbed as I pay due respect to each stimulus. I ponder upon how I would deal with the stimulus, to manage the situation. I try to discover what lesson the Universe bestows on me in this encounter. I write my discovery as my Mindful Thought of the Day.
Mindful Thought of the Day:
Be mindful of the needs of others, even if they are strangers to you. Speak up when necessary, to share information.