Mental Health Comic #52:
A female teen patient has selective mutism. She chooses to be mute as her response to cope with her challenges. She faces stress from er home and school. She withdraws by not responding to the stimuli in her environment. She is interested in painting and shows initiative by painting her pictures. She has painted a tree. Another painting was like an abstract, of black spots on a pink background, like spots on a cow.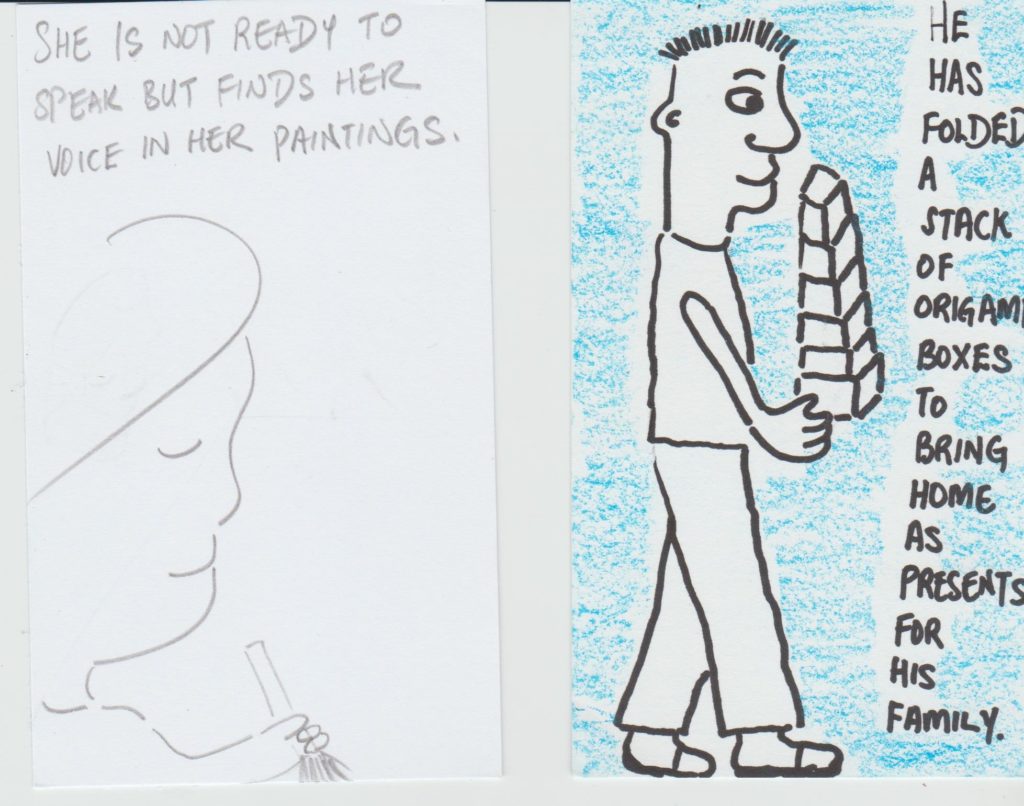 The male teen patient has Attention Deficient Hyperactive Disorder. He is talkative and has difficulty focusing on his tasks at hand. He comes into the children's ward for short stays for around a fortnight each time. During a recent stay while I was volunteering in the ward, he wanted to make origami paper boxes, to bring home as gifts for his family. He wanted to show his achievements in the ward. We used colored construction paper to fold a stack of boxes.