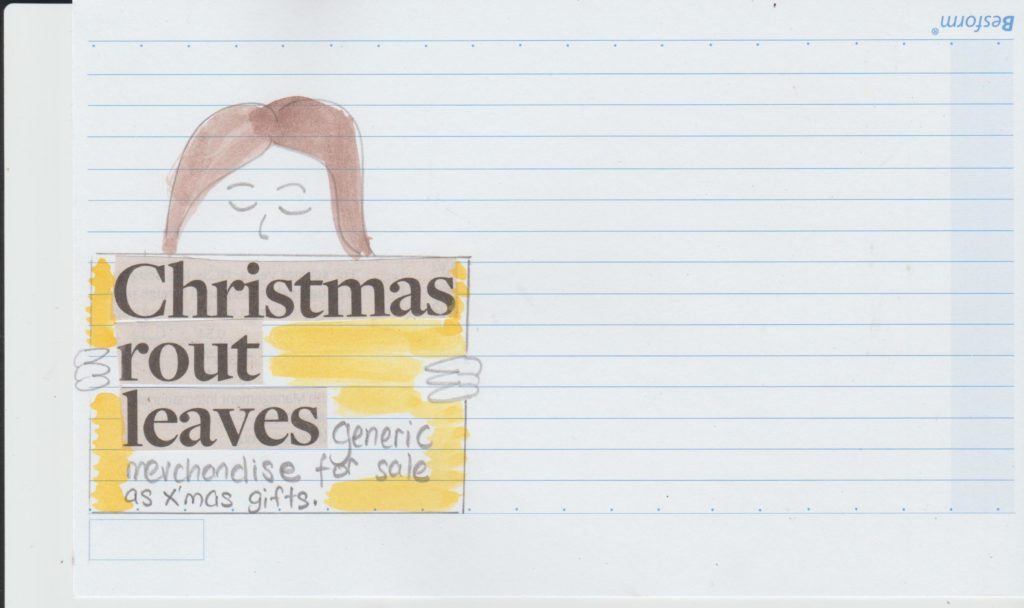 The woman holds up a newspaper article that bemoans the bad economy. The retail market has slumped and distributors are not courted for seasonal merchandise. Retail shops are selling normal merchandize as Christmas gifts. Likewise, X'mas themed wrapping paper is hard to come by. If this seasonal themed paper is not sold out by December 25, then it will shelved for the next year. Storage costs space and money. Plus, if the paper yellows, then it can't be sold. It is not cost effective to print Christmas themed wrapping paper.
Mindful Doodles is a series of comic/ cartoon drawn on assimilating stimuli that comes into my mind. My surrounding and environment are dynamic. As events happen, the stimuli enters my brain and I pay attention to them. I am not mentally disturbed as I pay due respect to each stimulus. I ponder upon how I would deal with the stimulus, to manage the situation. I try to discover what lesson the Universe bestows on me in this encounter. I write my discovery as my Mindful Thought of the Day.
Mindful Thought of the Day:
Do your shopping for holiday themed wrapping paper early. This will allow time to search in different stores for the wrapping paper desired.