Herman Anderson is a pretty teen who gets picked up from a train ride. It was no accident that  Stephen Dagmar selected her for his love, at first sight. The heroine got a male name because of a tradition in her family. This is an open secret. The hero has a more evil  secret. I've only read 33 pages.
Here she is … blue eyes, wide lips, long hair, casual sweatshirt and scuffed jeans … our girl next door. You can color her in when you print out the page. Post your colored page in your blog and link up to Linda's Escapist Coloring Club November 2018 for some traffic.
I know this isn't my best drawing but I'll try to draw a better looking Herman later. I have several more characters to draw.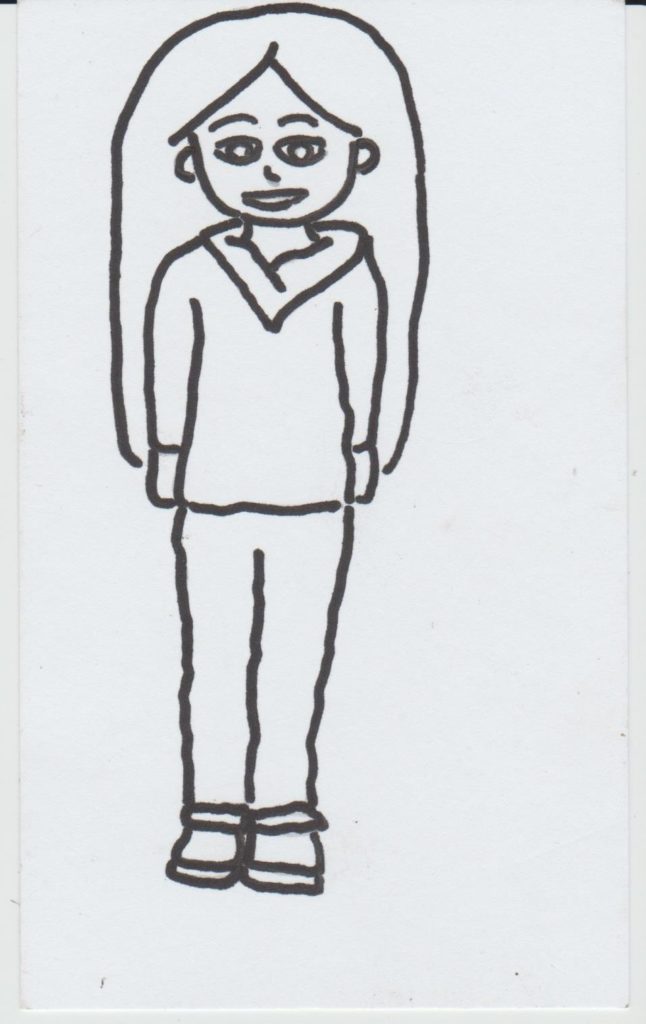 Herman Anderson from "The Magician's Curse" by Linda G. Hill. The authoress is wonderful. She blogs and tweets too. Please click on the link to get acquainted. Get in touch there if you want your copy autographed.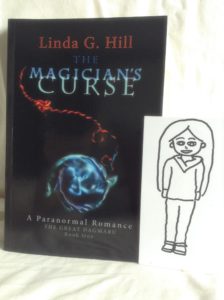 PS.
Hi, Linda! You can use my material any way you want to promote your book. If you think its appropriate, give me a linkback. Thanks.