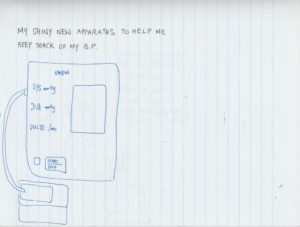 Jumping trampoline dream
One morning, I woke up from this dream. I saw myself jumping on a trampoline. I was also counting and recording my bounces. I wanted to keep a record of the number of bounces I could maintain before my bouncing trampoline stopped. I was counting in a strange manner. I was saying, "87, 85, 83 …"
Trampoline jumper dream interpretation analysis
The dream imagery of a trampoline meant I was bouncing up and down in uncertain rhythm. I could identify this theme as something I experienced in my waking life. My blood pressure was irregular and my G.P. was helping to battle my condition.
I was counting backwards in decreasing value because in my waking reality, I was recording my blood pressure every day. My B.P. readings were decreasing due to oral medication.
My theme in my waking life surfaced as a dream in my sleep.