Emotions in dreams are affective symbolization. Dream images can convey emotions.
Emotions give context to the dream. You feel happy/ sad/ anxious/ fearful with the associated imagery.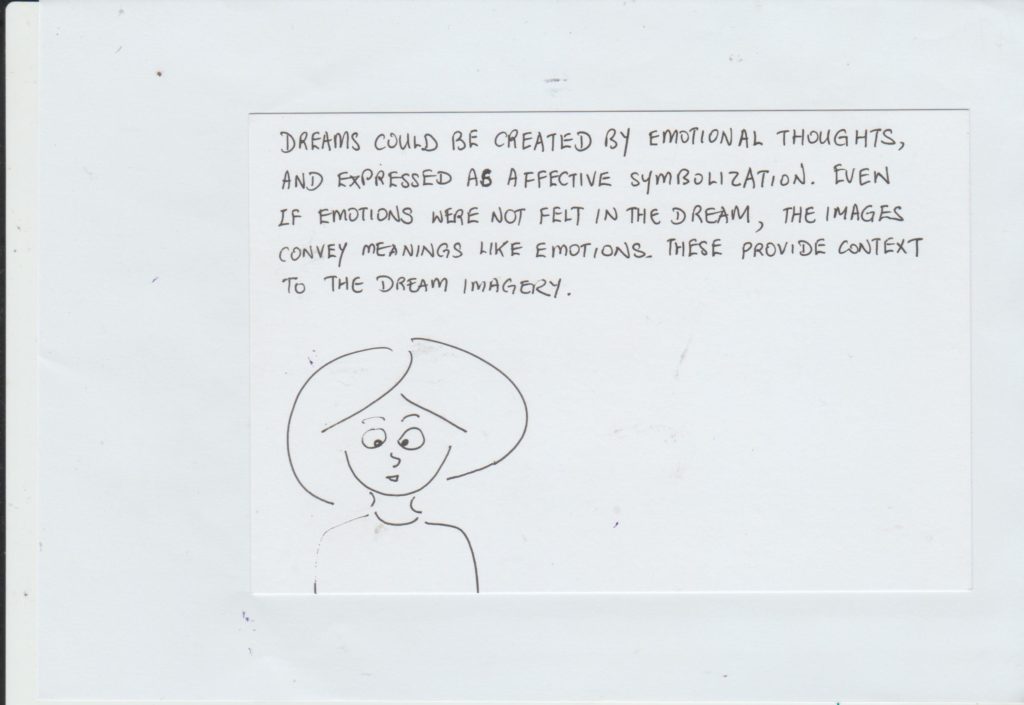 This is the search page for you to get all the posts in this series "Factors causing dreams".
This series was originally written and drawn in 2017.
#DreamInterpretation, #MeaningOfDreams, #Dreams, #DreamAnalysis, #DreamWorld, #DreamWorks