One night, a man dreamed he was leaving after a wedding party. He reached his temporary accommodations, which was rented for him to stay in order to attend that wedding party. After it was over, he had to leave the venue. This man saw himself in his dream. He was in his rented house, where he saw his suitcase was still unpacked. His clothes were is disarray, all over the house. His male friend was also there. His friend had prepared his own suitcase, by packing his personal belongings into his luggage. Now this dreamer had a tough time retrieving his belongings from all over the house.
Dream interpretation:
The dreamer's brain invented this dream to warn him to prepare for his responsibilities. There was even an example, by way of his friend, who was shown having his luggage all packed and ready to leave.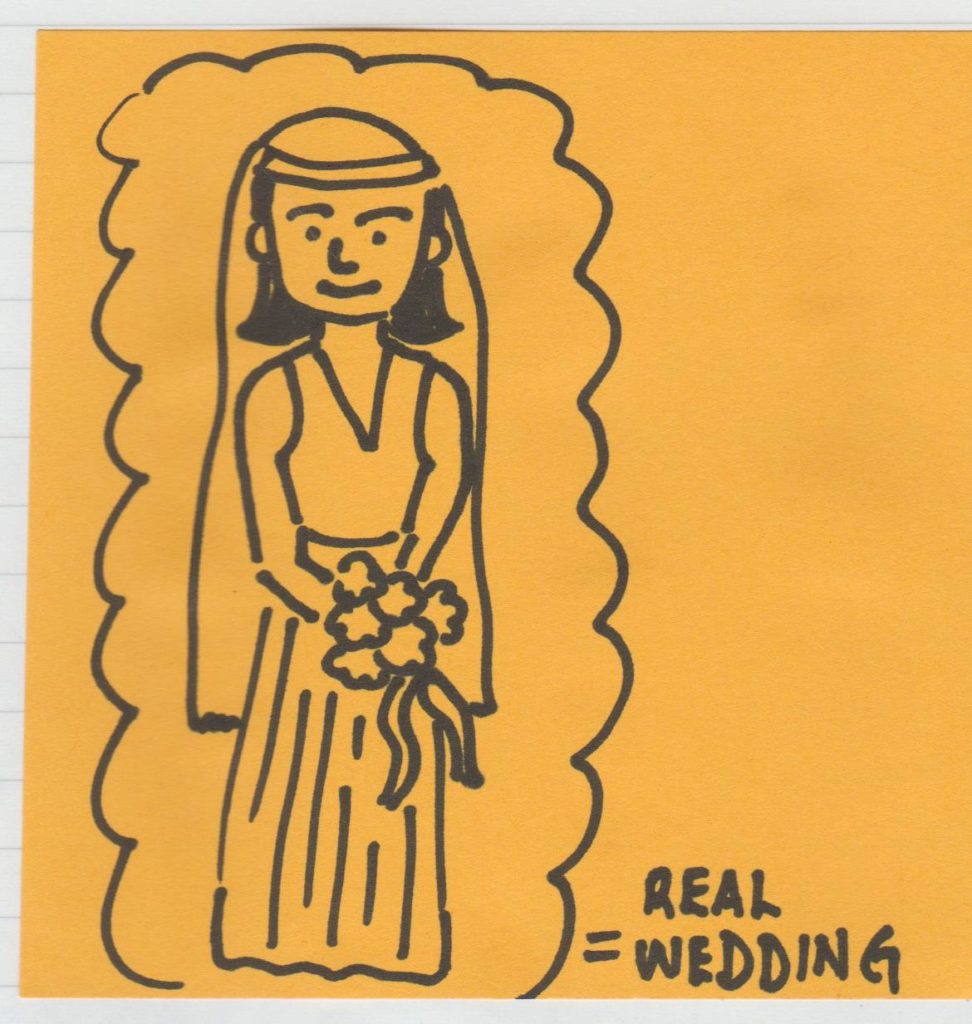 If you see dream imagery of yourself wearing a wedding dress, it can mean you will e getting married soon. This is the meaning for unmarried women. If you are already married and dream of yourself wearing a wedding dress, it can mean –
1. You dreamed of your past wedding.
2. You might see your divorce and another wedding.