This cat doodle was drawn from @CrowWriting 's photo.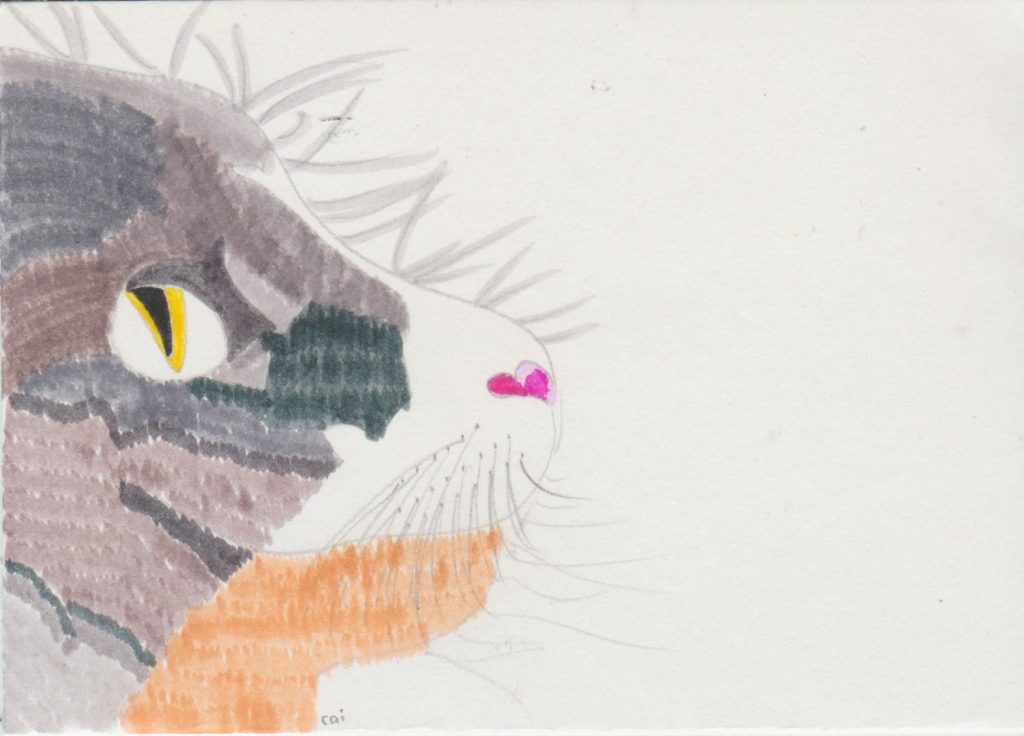 Cat belongs to @CrowWriting & was covergirl for book at https://www.amazon.com/Shell-Thorn-Sequel-Shadow-Ash-ebook/dp/B0878DSWR7/ref=sr_1_3?dchild=1&keywords=crowsong+amie&qid=1589330650&sr=8-3
Its a book written in the style of a long poem. The characters are cats, but they could just as well be humans. There are free sample pages for your enjoyment.