Mindful Doodles #489 – Wonky Selfies
Blind contour drawing means to draw without looking at the paper. Hold a mirror in your non-dominant hand. Hold a pencil or pen in your drawing hand. Look at the mirror and draw yourself on paper. Don't lift up the drawing instrument from the paper. The drawings are wonky but fun and abstract in a way.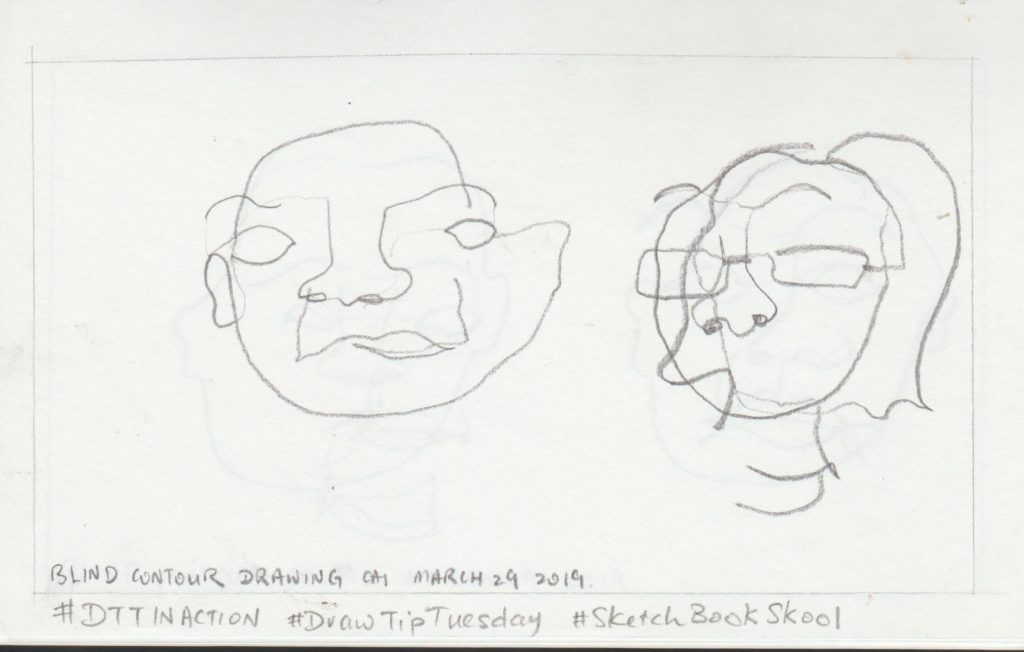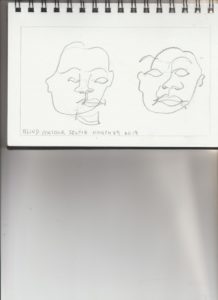 Prompts from:
#DTTInAction, #DrawTipTuesday, #Sketchbookskool
PS. If you try this and post your drawings, please drop your links here.