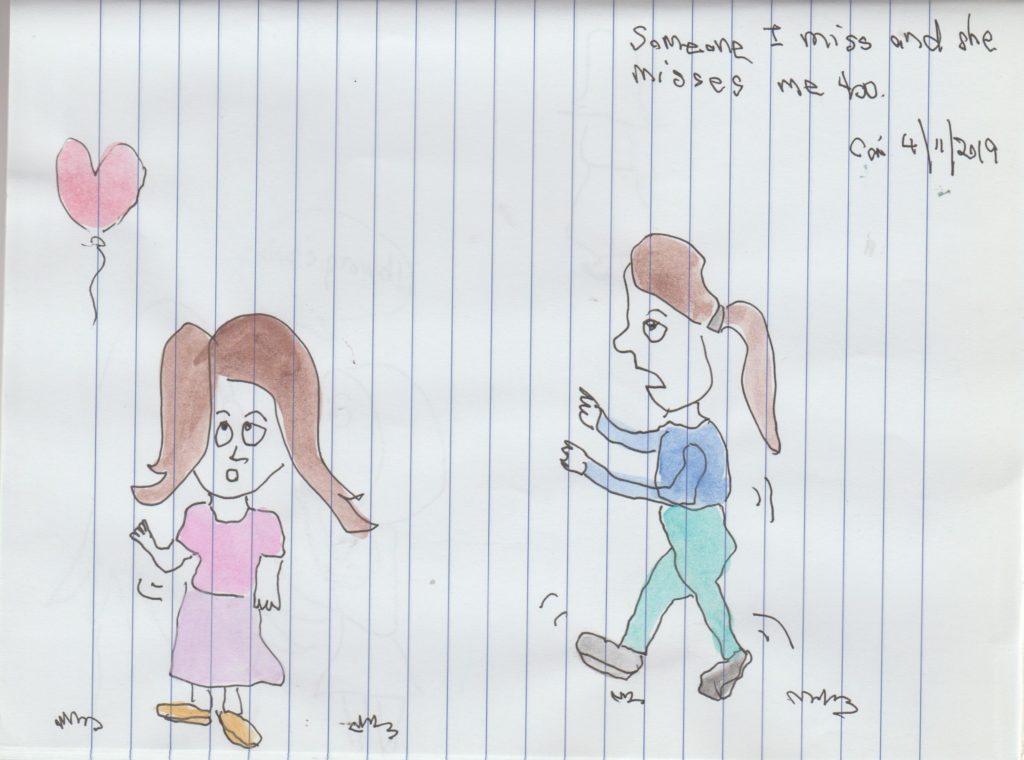 In a journal prompt, we are asked to write or draw on someone who loves us and we in turn, love this person too. Here she is. She loves me and takes the initiative to try to retrieve my balloon.
This picture was drawn using my left hand, which is my non-dominant hand.
Writing prompt "initiative".