Original art for sale. Hand painted. USD 6 per piece, includes international shipping. Only one piece of each design. First come, first served. Please comment below to buy.
Some pieces were sold at a local exhibition in Dec. 2020. I submitted 10 miniatures and 9 out of those 10 were sold. I'm so grateful to God. What started as a sacrifice task volunteering time at the psychiatric ward drawing for children, became a real hobby.
50% of proceeds will be donated to a charity.
Tall dog. A5 size. 5.8 inch by 8 inch.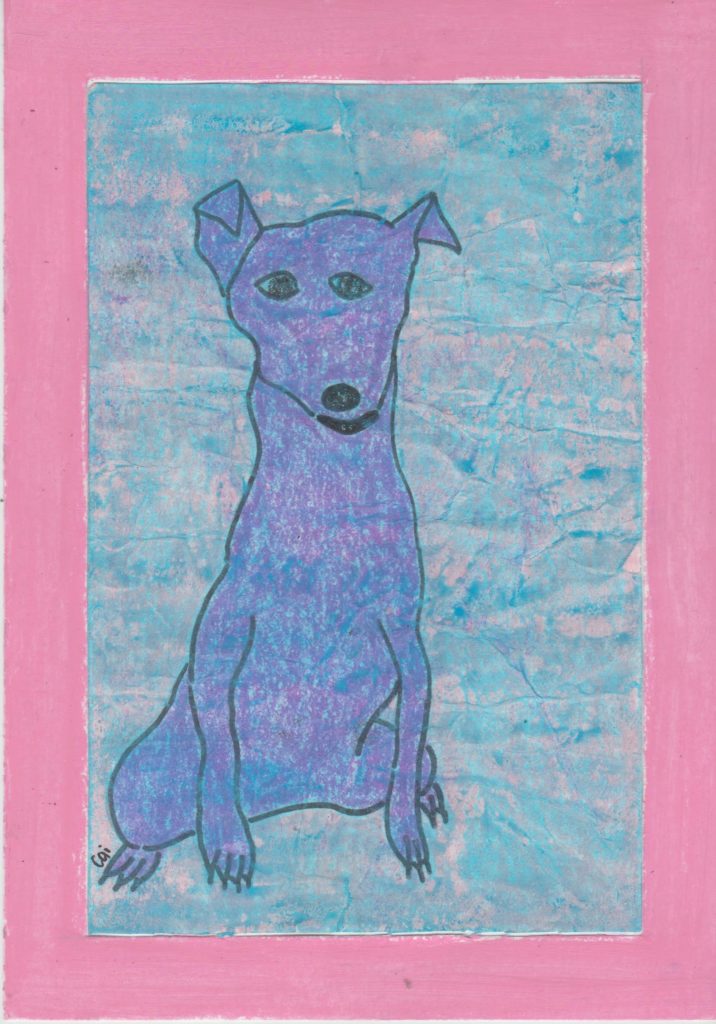 *
Cat with print against background created also with print. 5.9 inch by 4 inch postcard.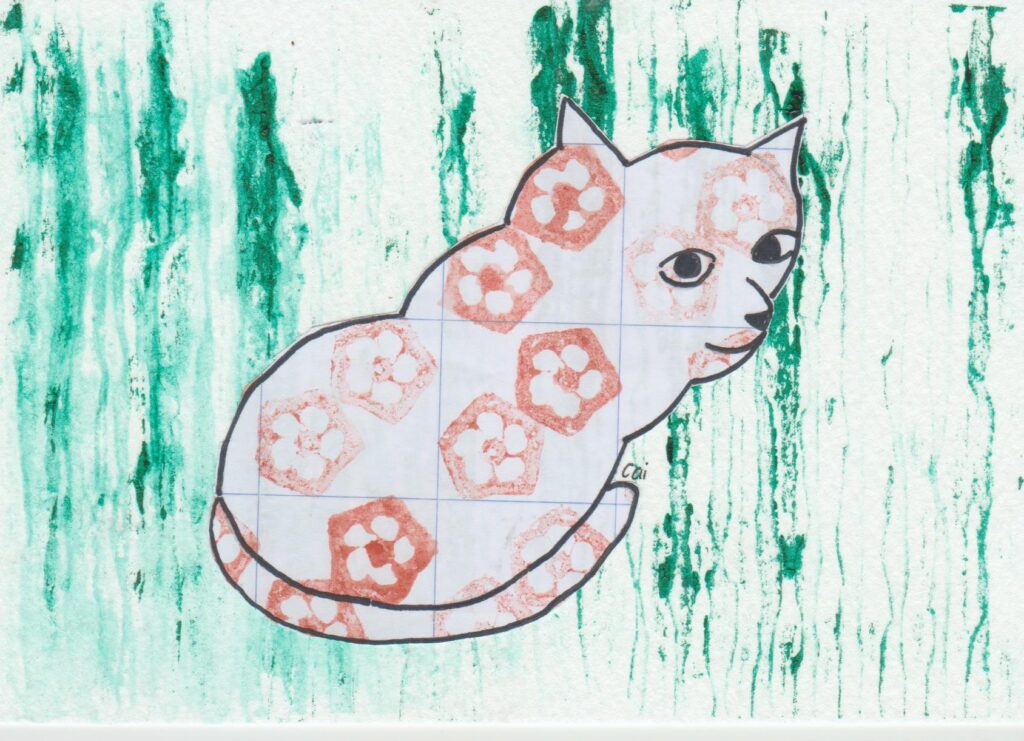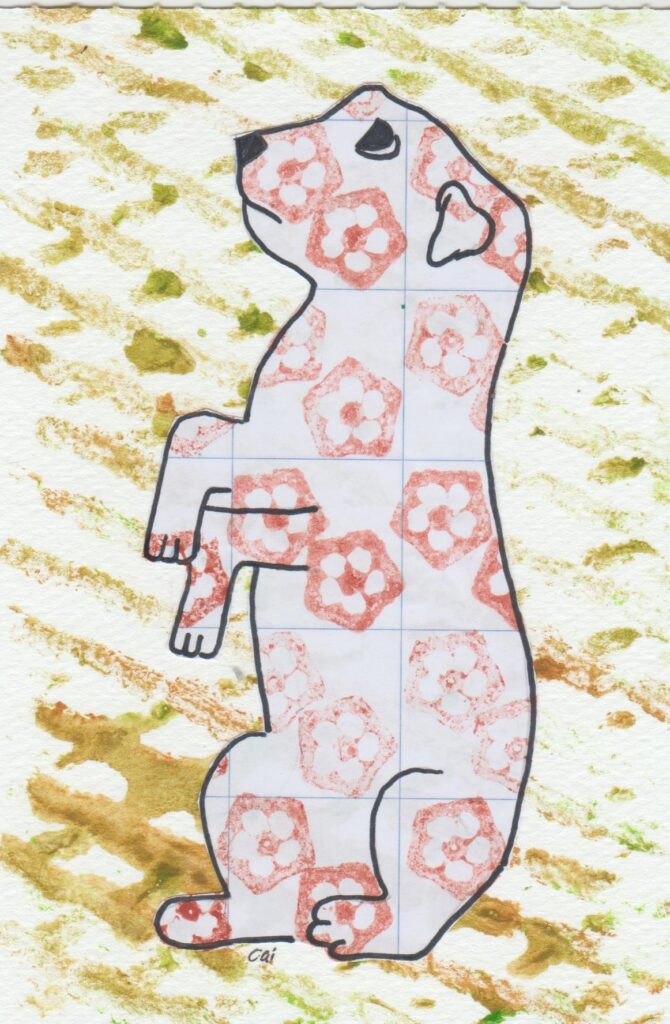 Hand made original art of 4 terrapins. Measures 8.3 inch by 5.8 inch (A5 size). Medium are water color, & oil pastel.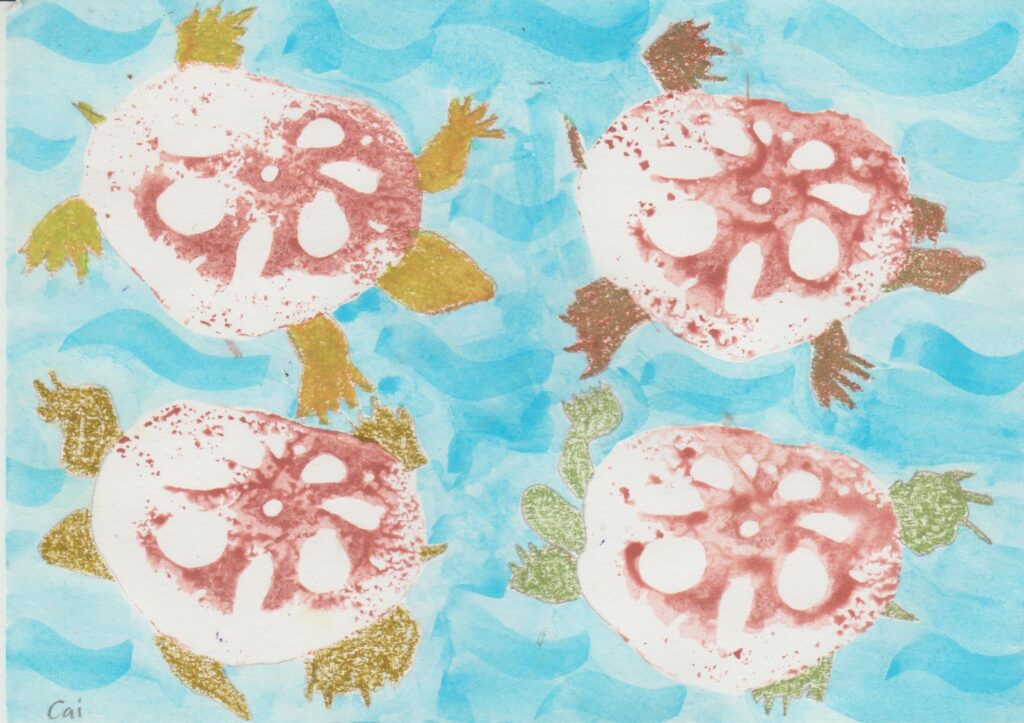 Original hand drawn dog. 4.8 inch by 7 inch tall. Dog in color pencils, against water color background.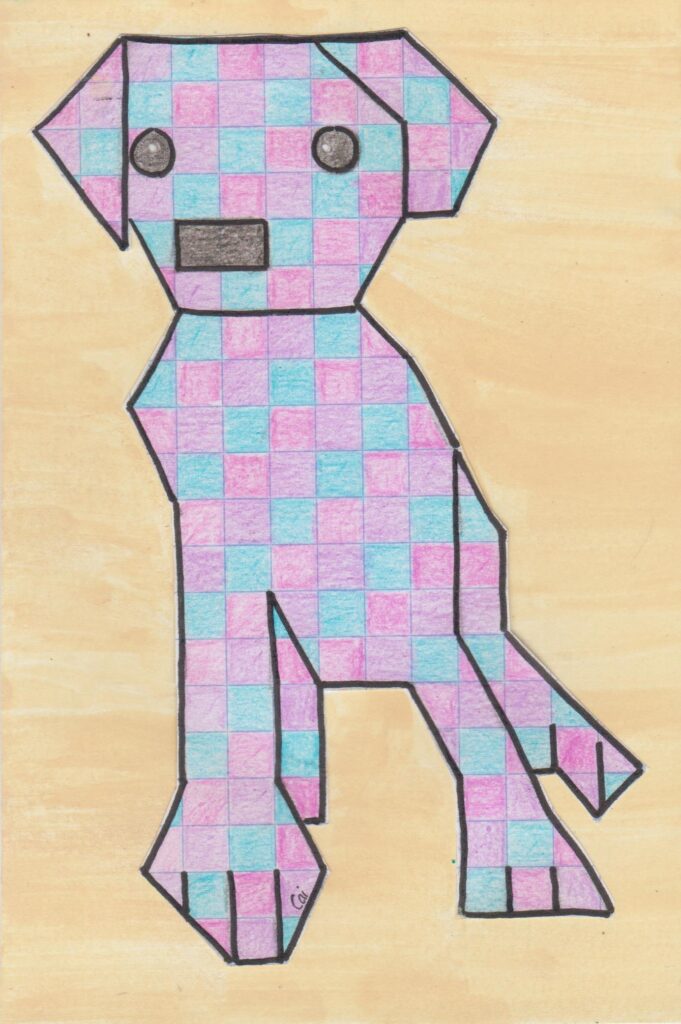 Original art 5.8 inch by 4 inch. Watercolor cat plays with a bit of pink wool.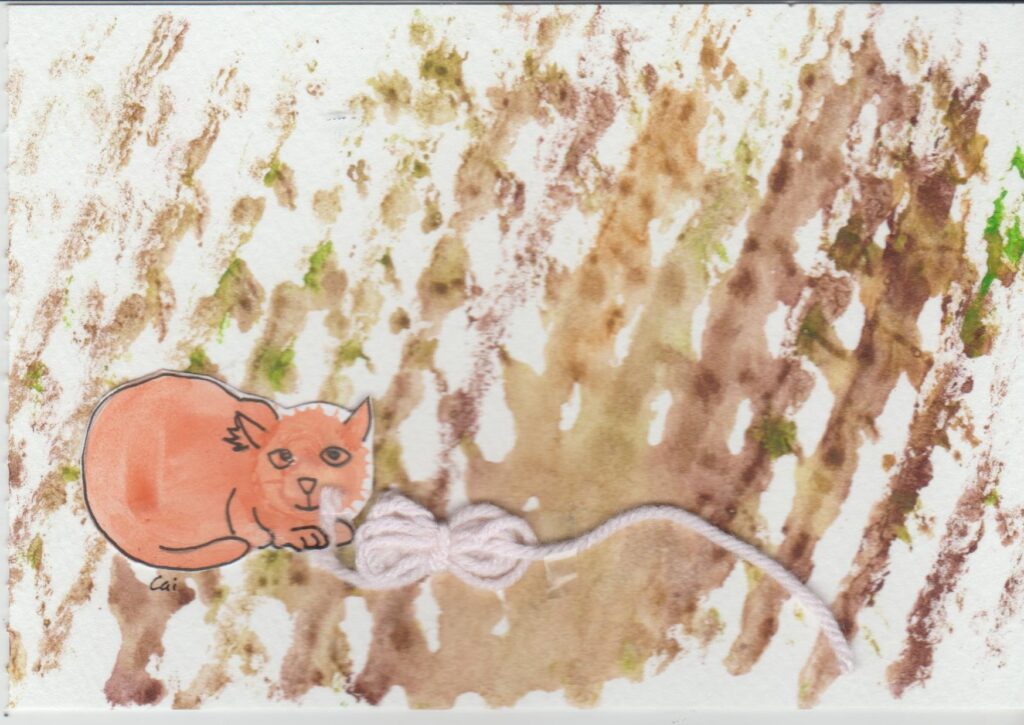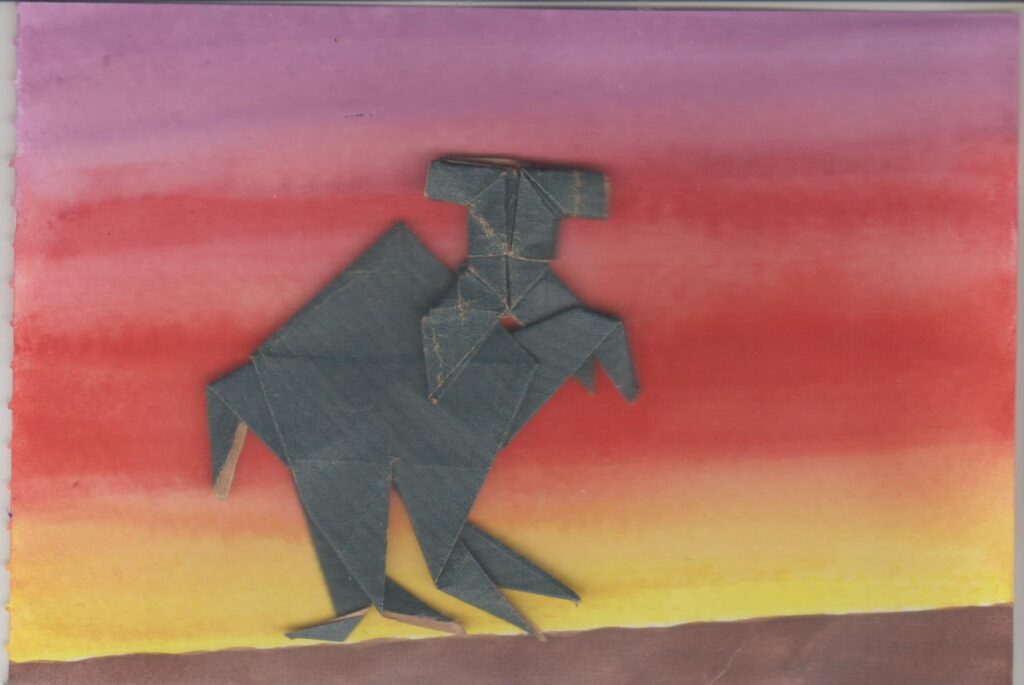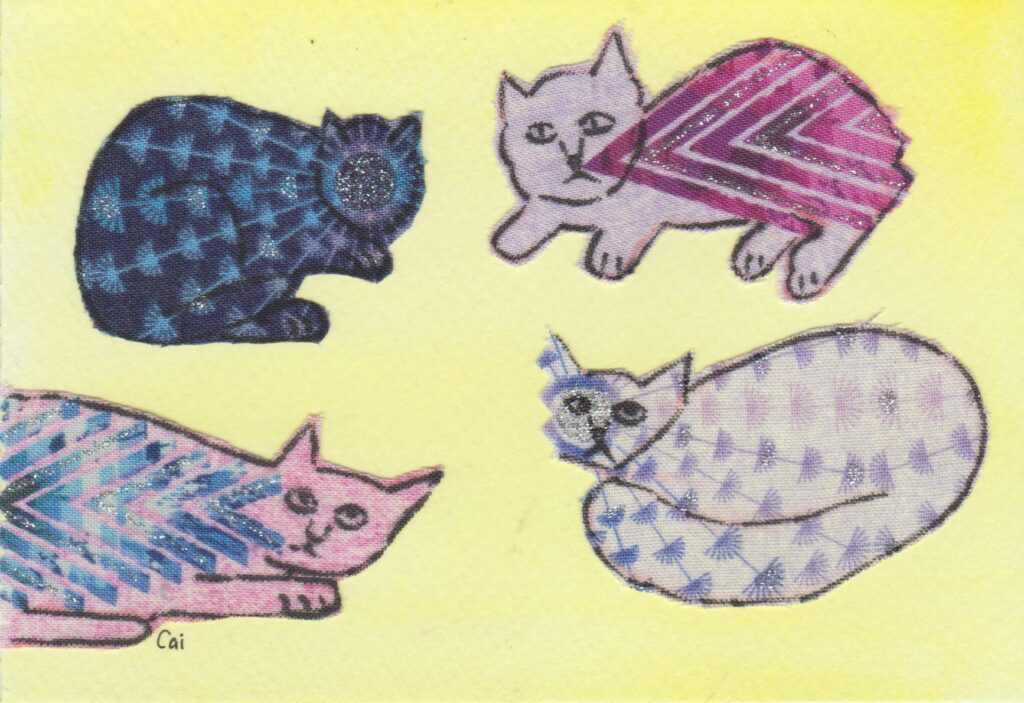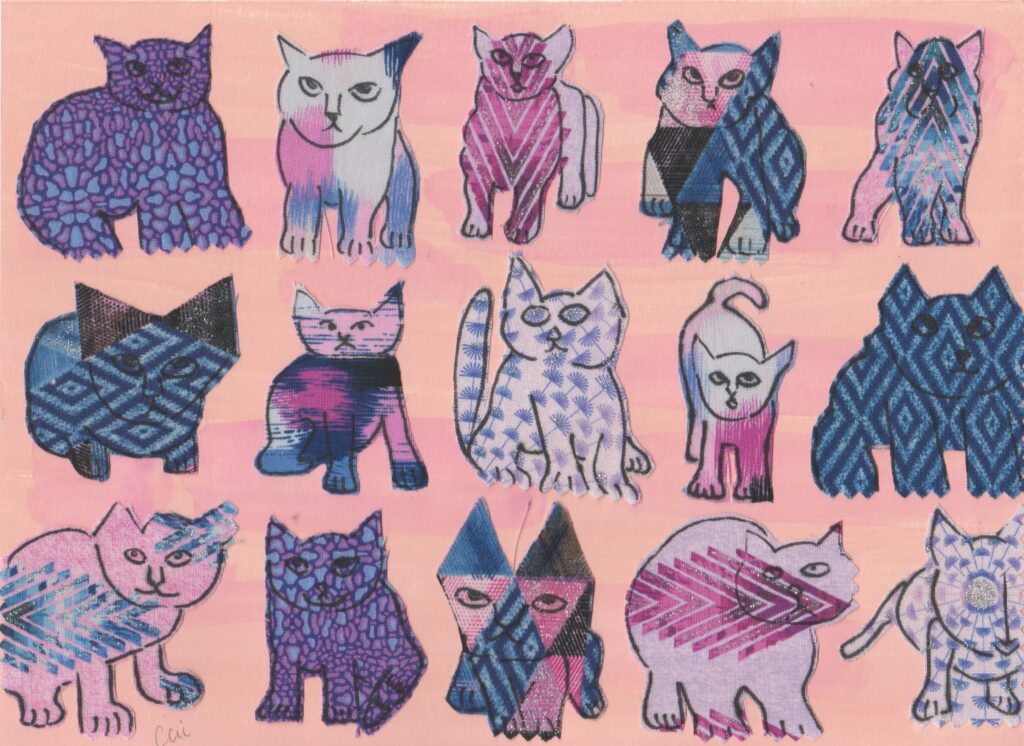 *
Female tennis player with a cat face. Fantasy creature inspire by Serena Williams, in acrylic paint. Background done by stamping art. Does not include wood frame that props up display.
*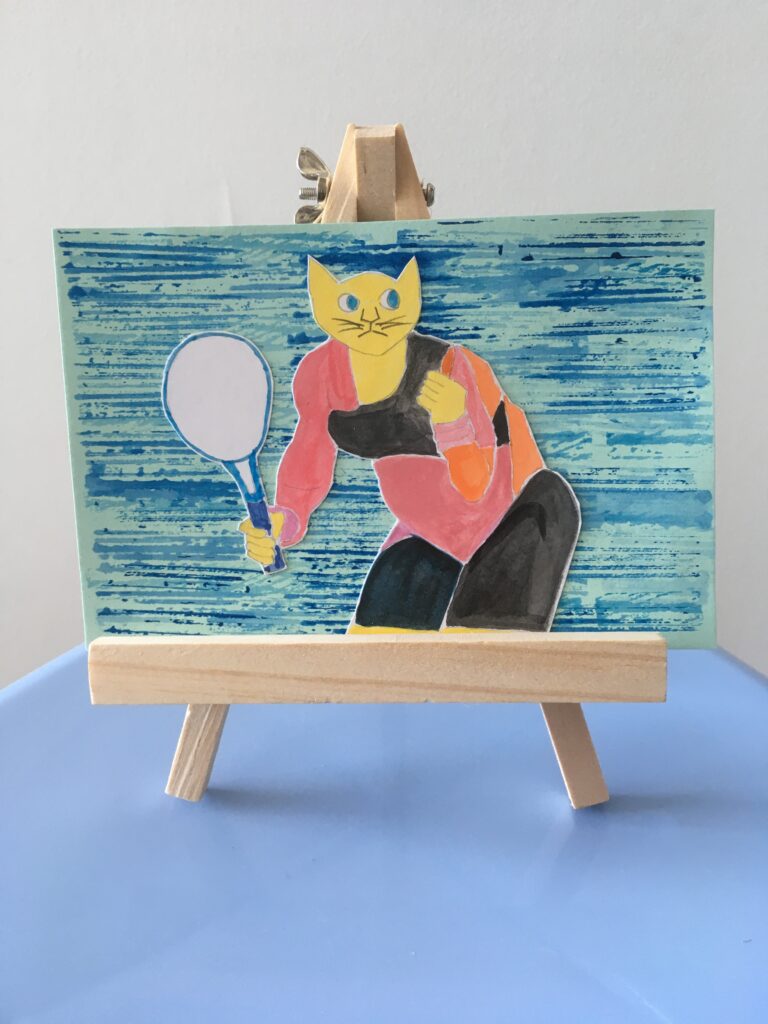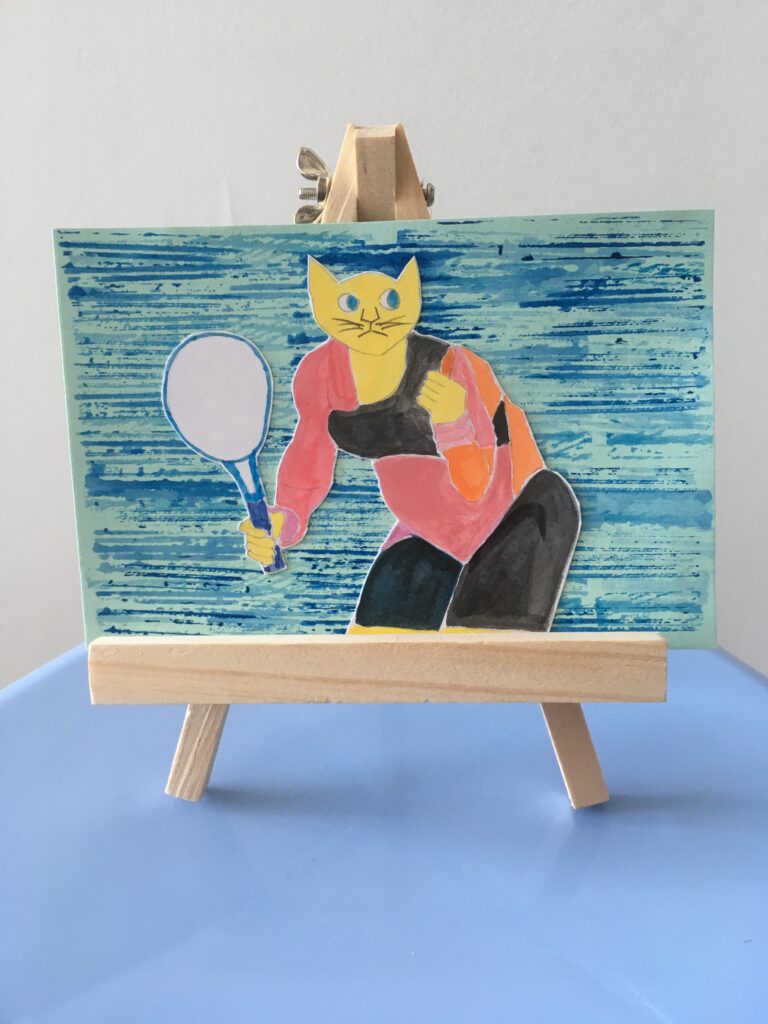 *
Mixed media art. Female anthropomorphism character painted in water color. It is a collage, on background painted in acrylic.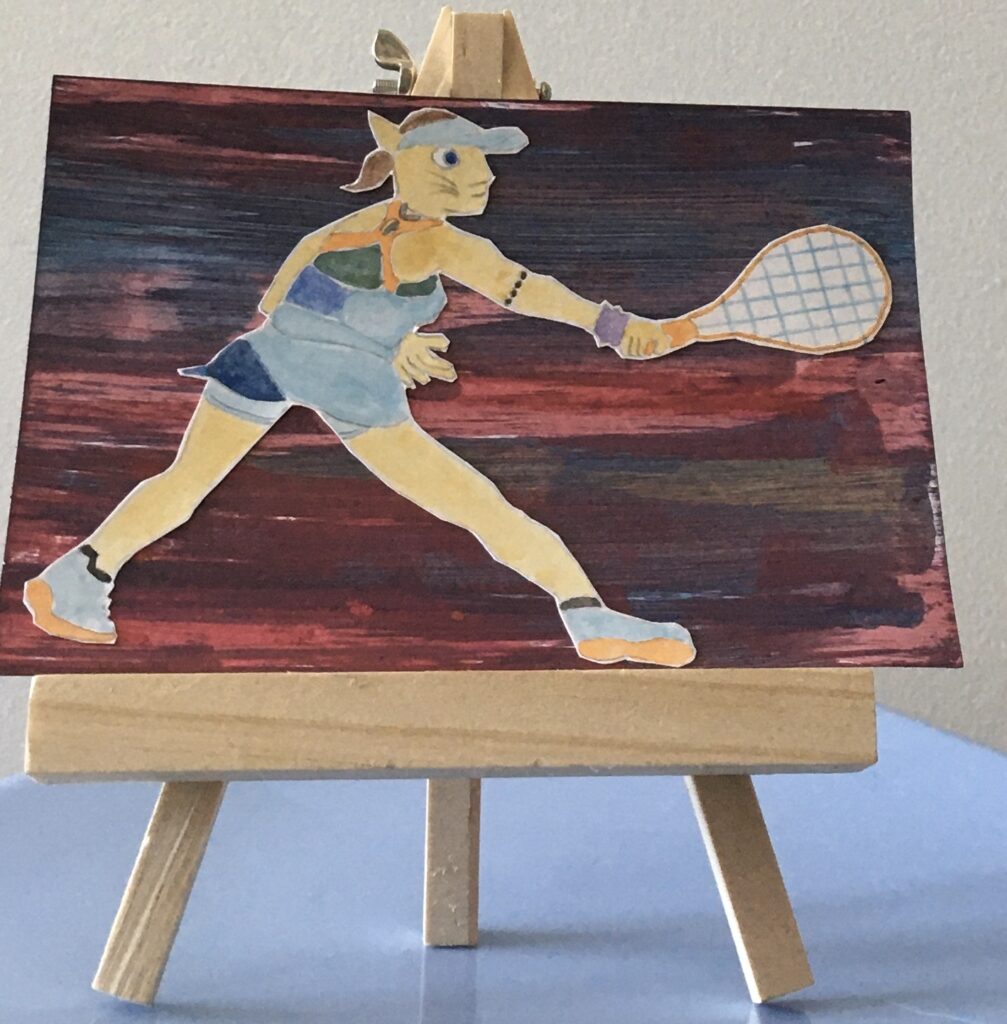 *
Water color female tennis player collage glued on watercolor stamped painted background.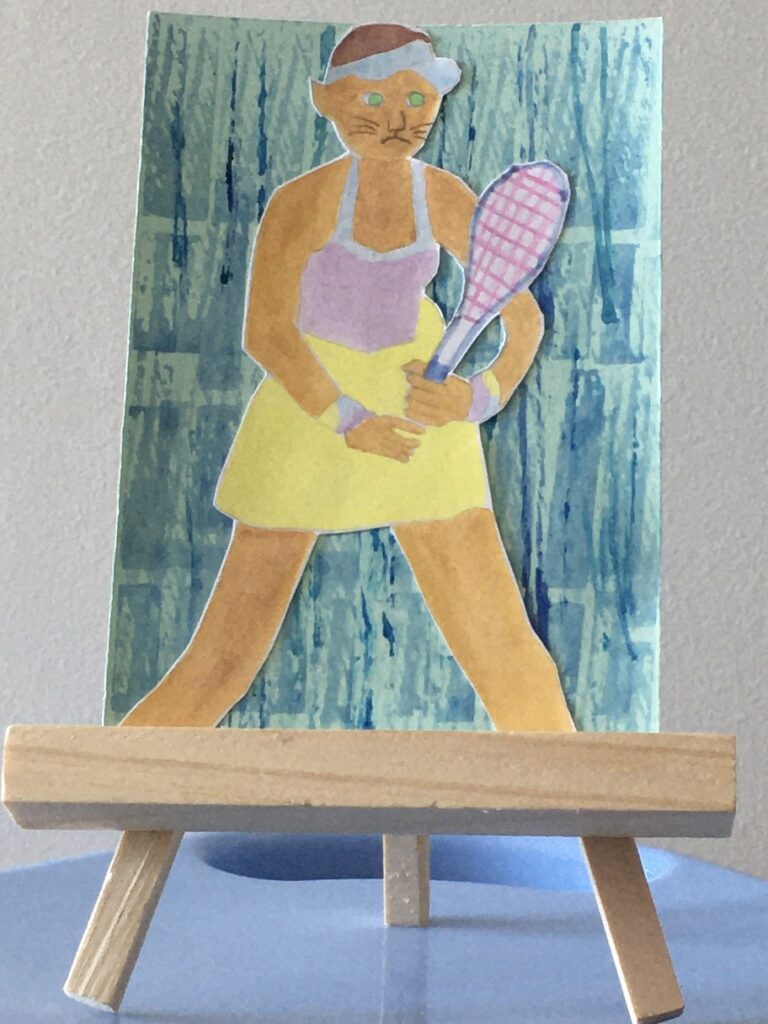 A female tennis player drawn as an anthropomorphic character, with a ball boy stationed behind her.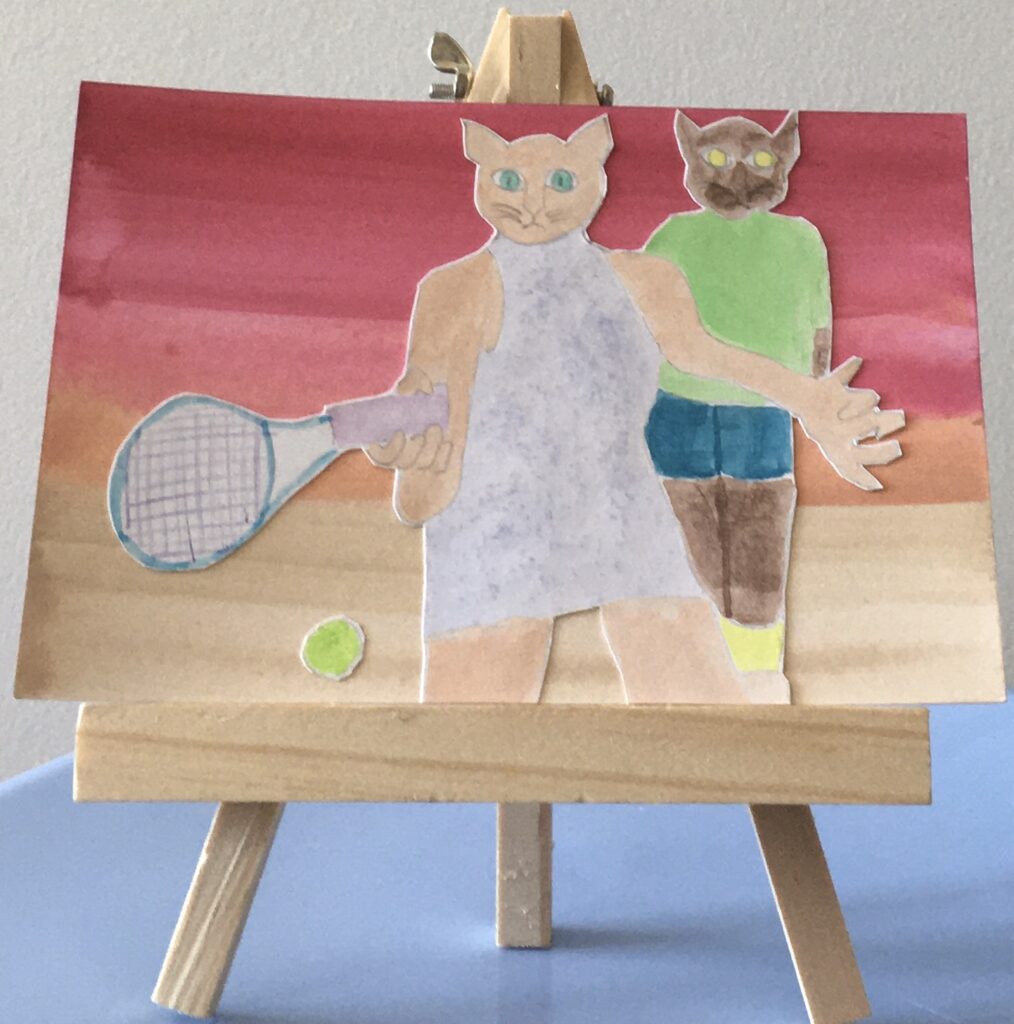 *
Female tennis player on acrylic background.
*
Female tennis player ,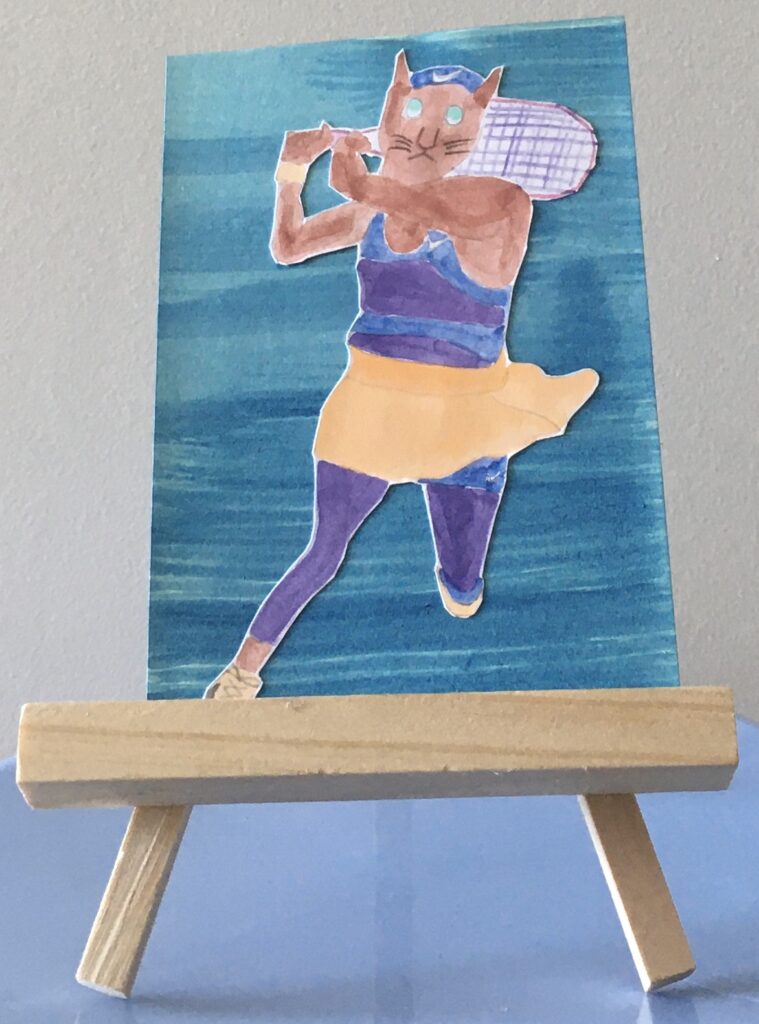 *
A male tennis player against a background of acrylic stamped dots.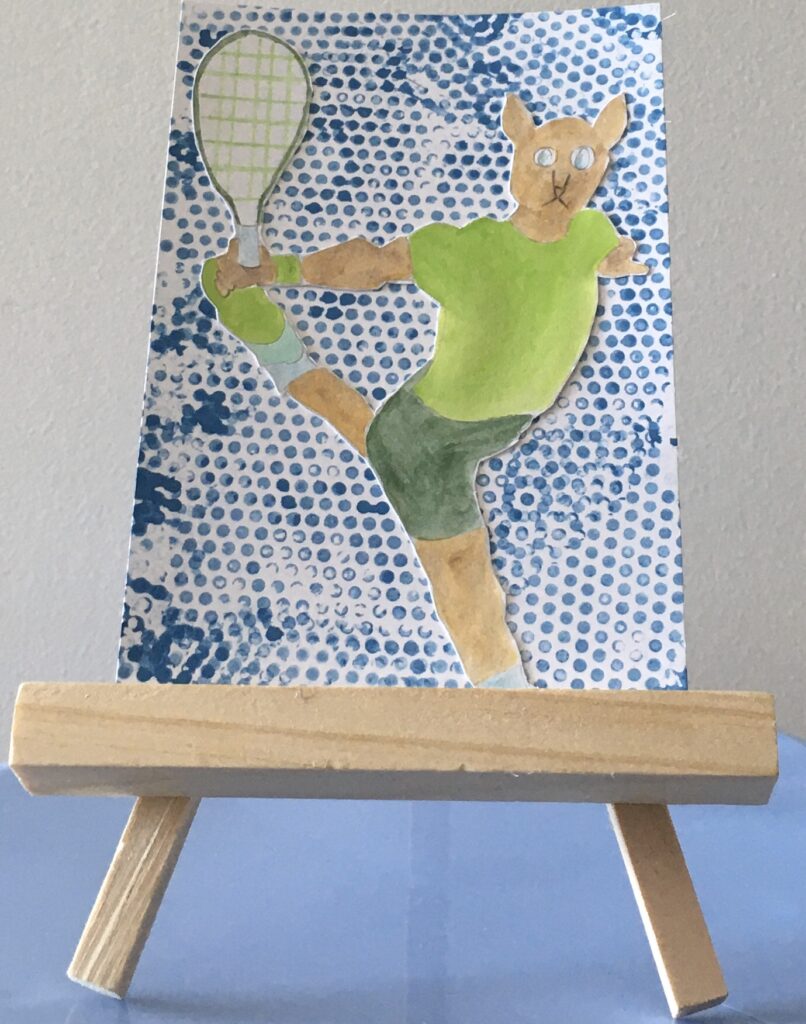 *
Male tennis player with a back drop of acrylic stamped art and large purple "rain drops".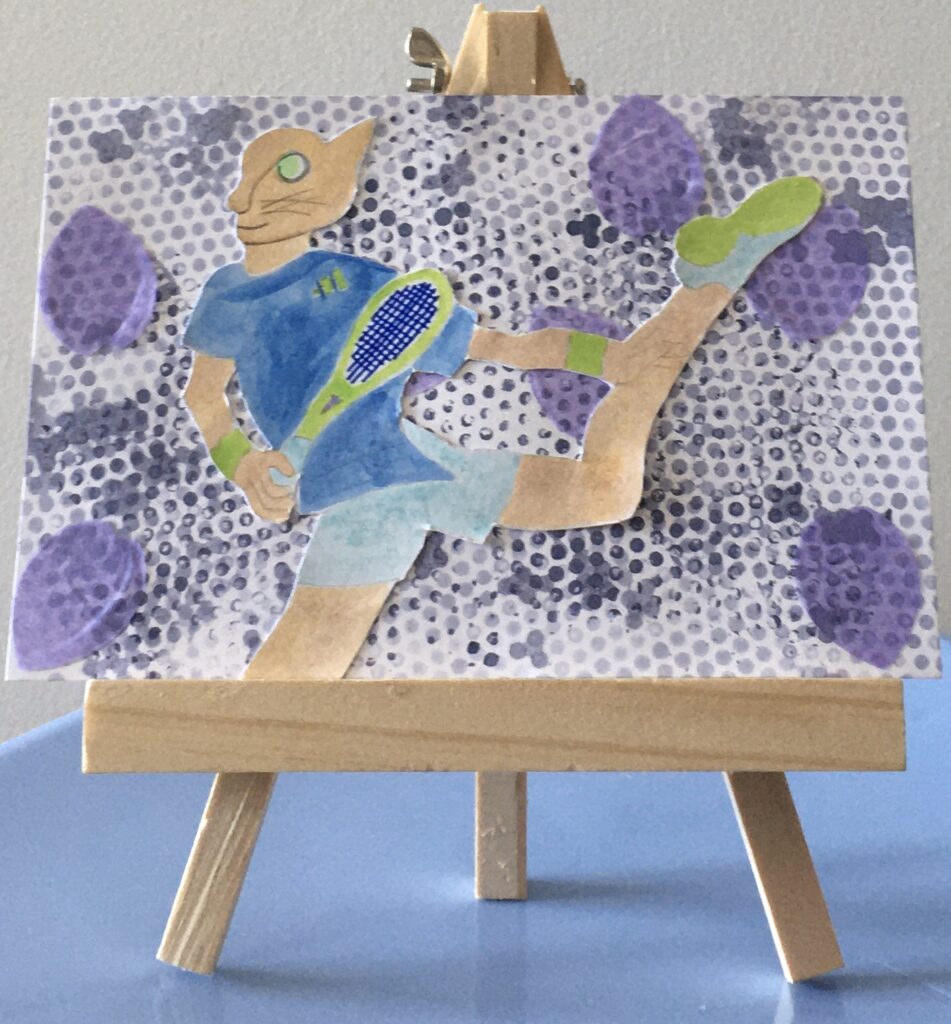 *
Male tennis player.
*
Two women painted in monochrome purple.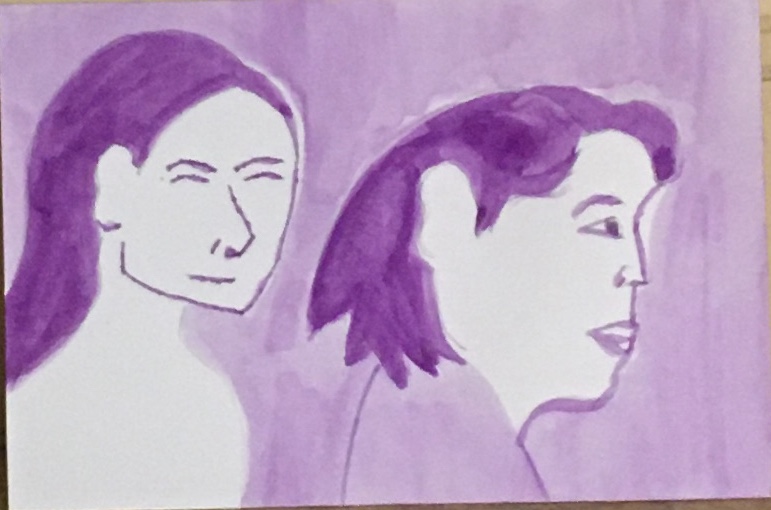 A woman in evening gown, painted in monochrome.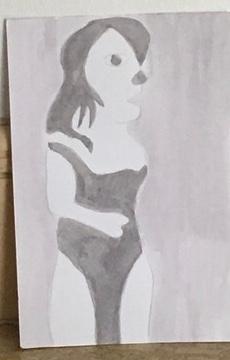 Does your cat fetch your newspaper for you? A watercolor on postcard.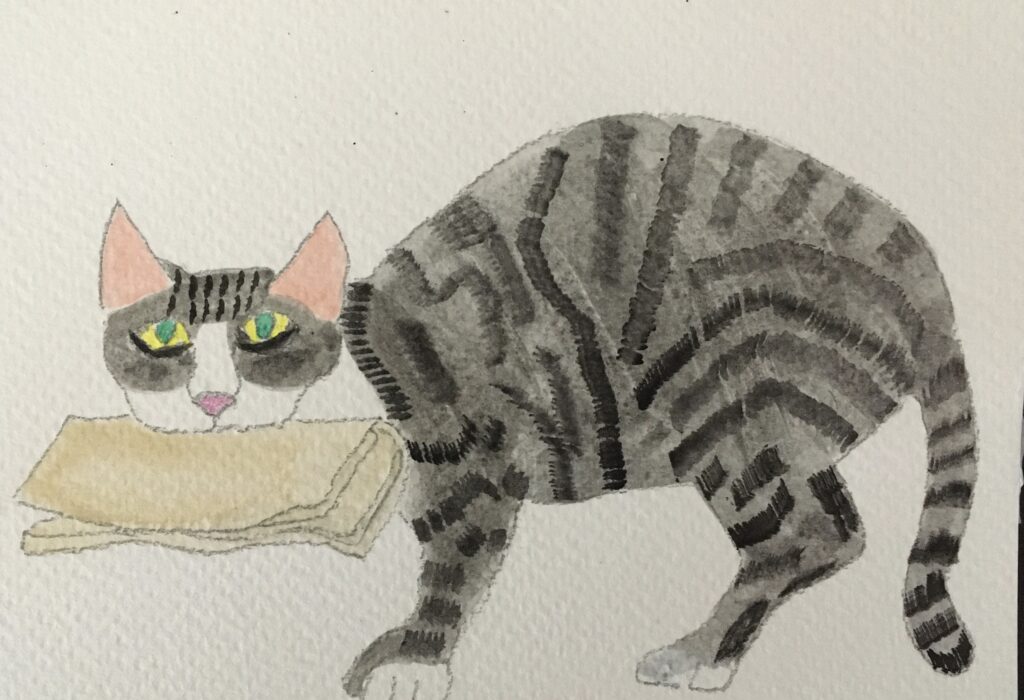 This species of cat has no fur. Acrylic paint was applied by dabbing using finger tips.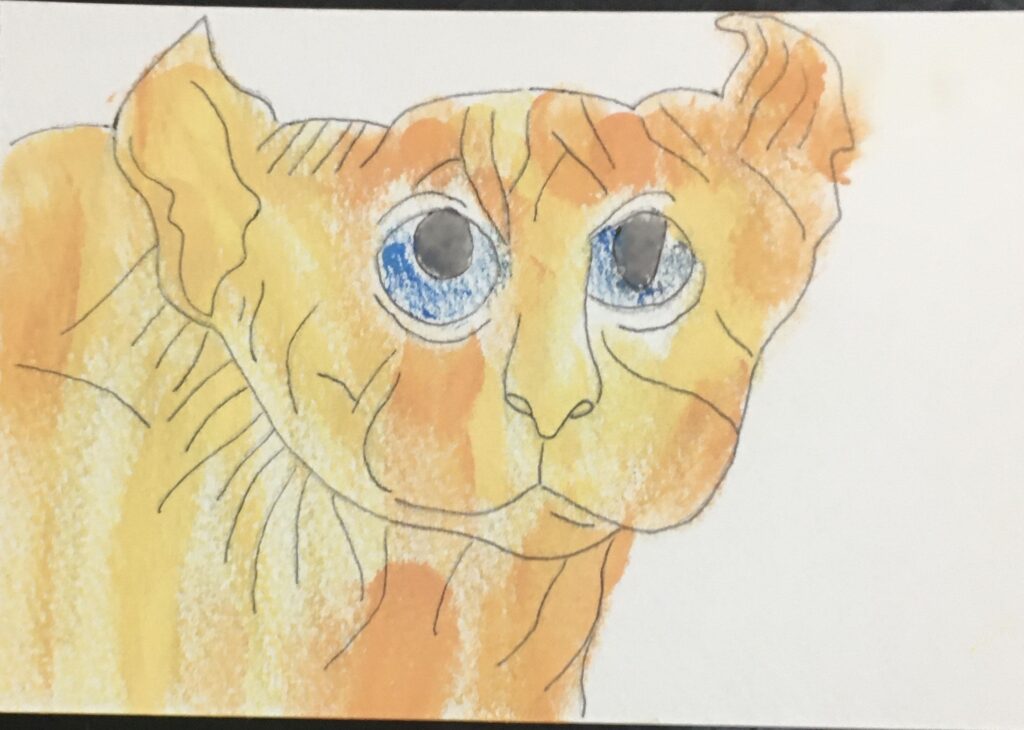 Two cats cut from fabric, collages on a watercolor stamped background.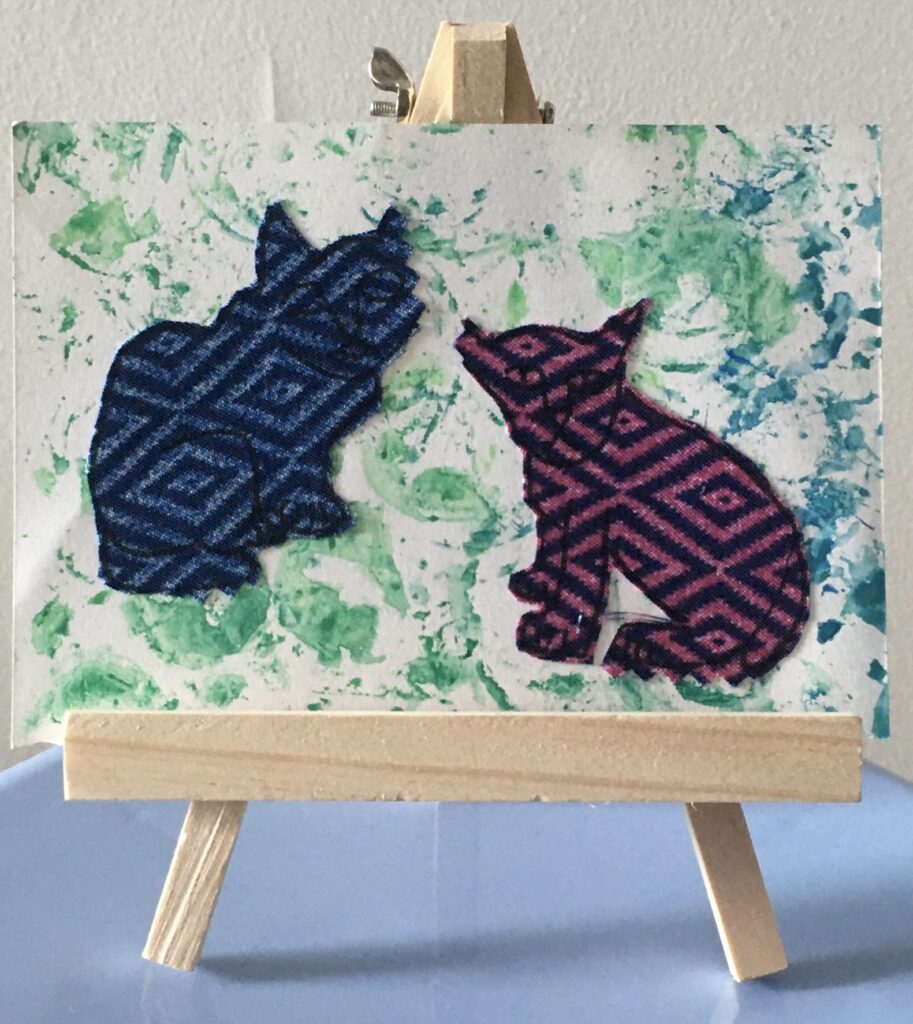 *
Handsewn cat using two bits of scrap fabric.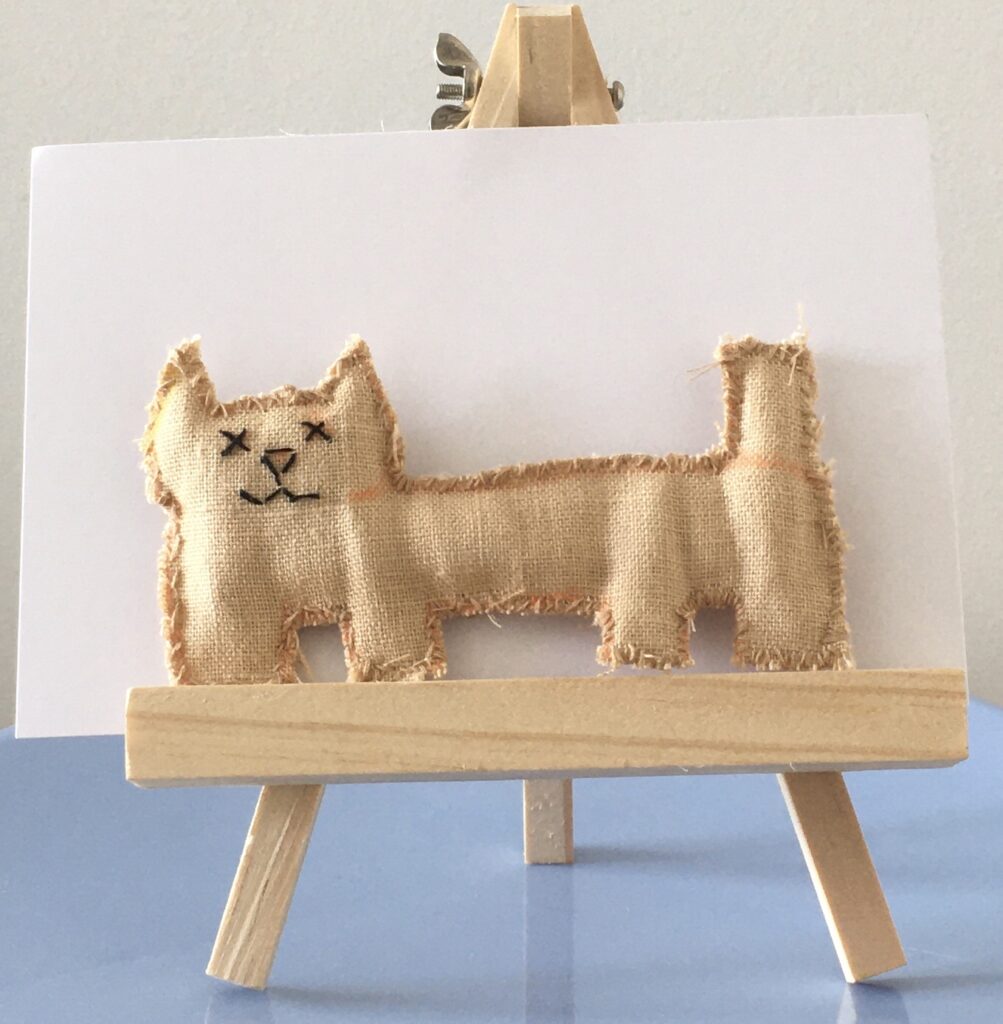 *
A cat sewn with two scraps of fabric.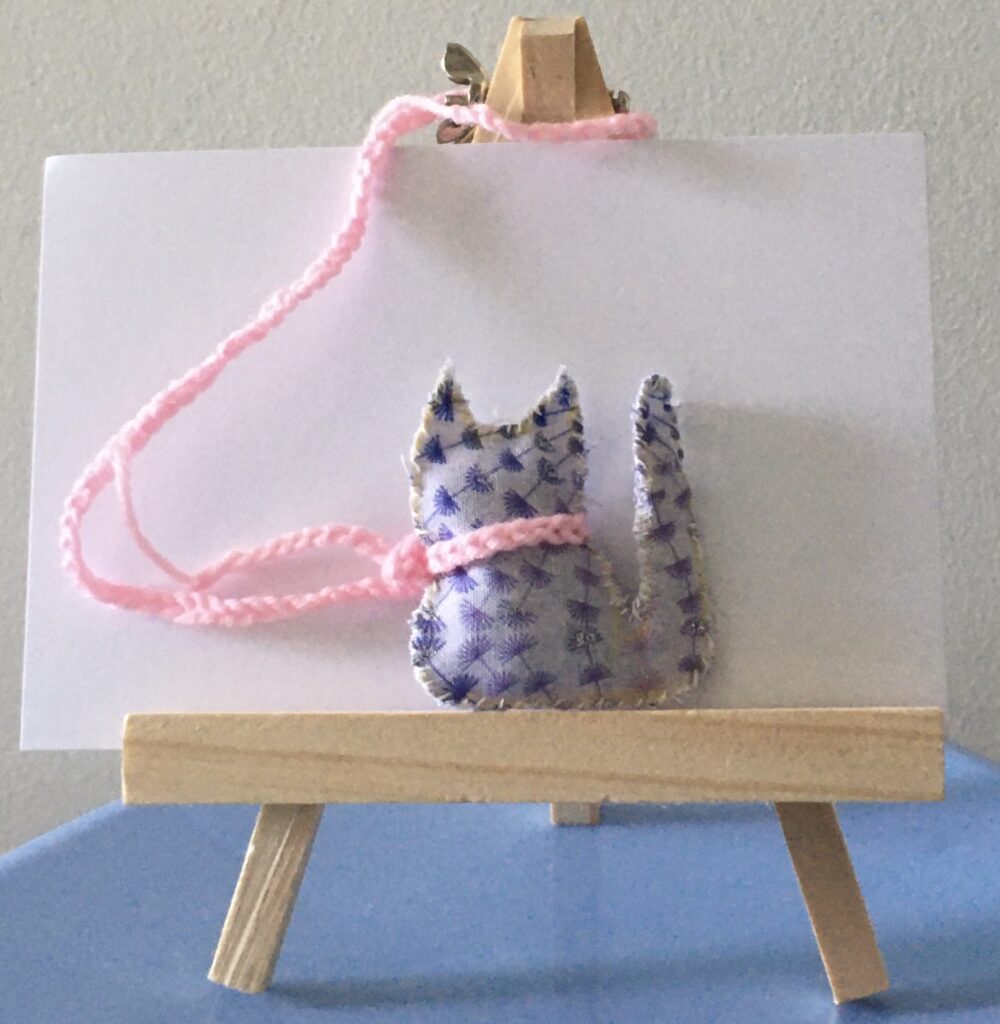 A stitched cat with button eyes.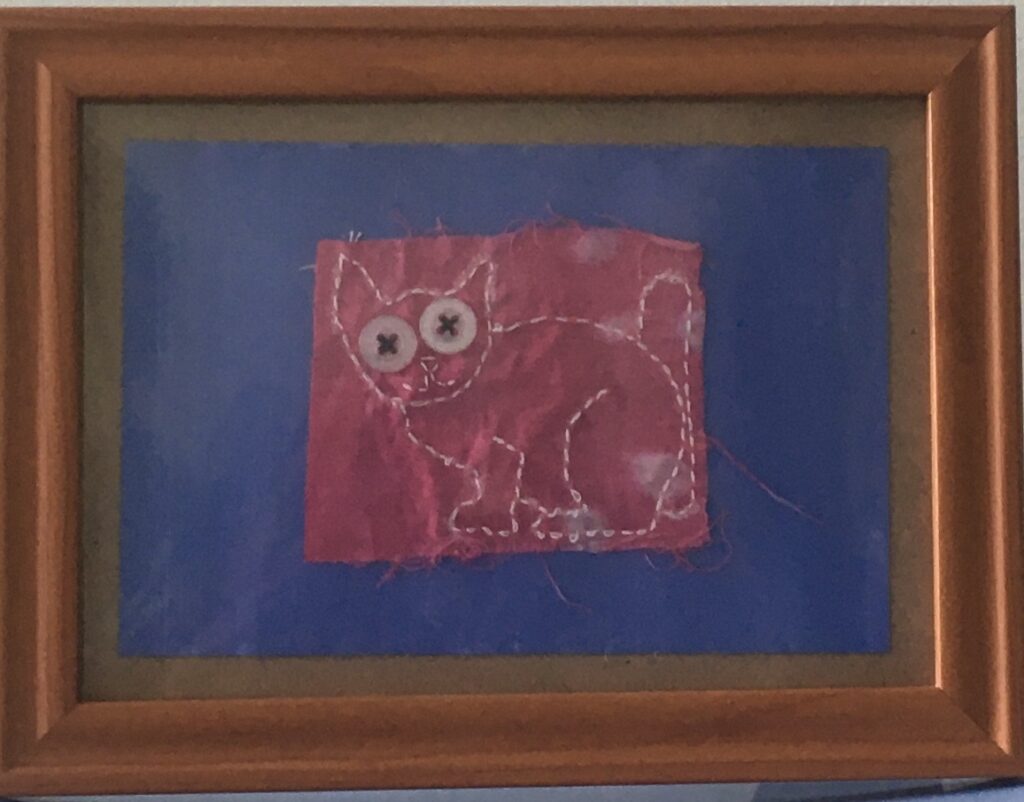 *
Appliqué cat stitched to a sprayed background of negative space.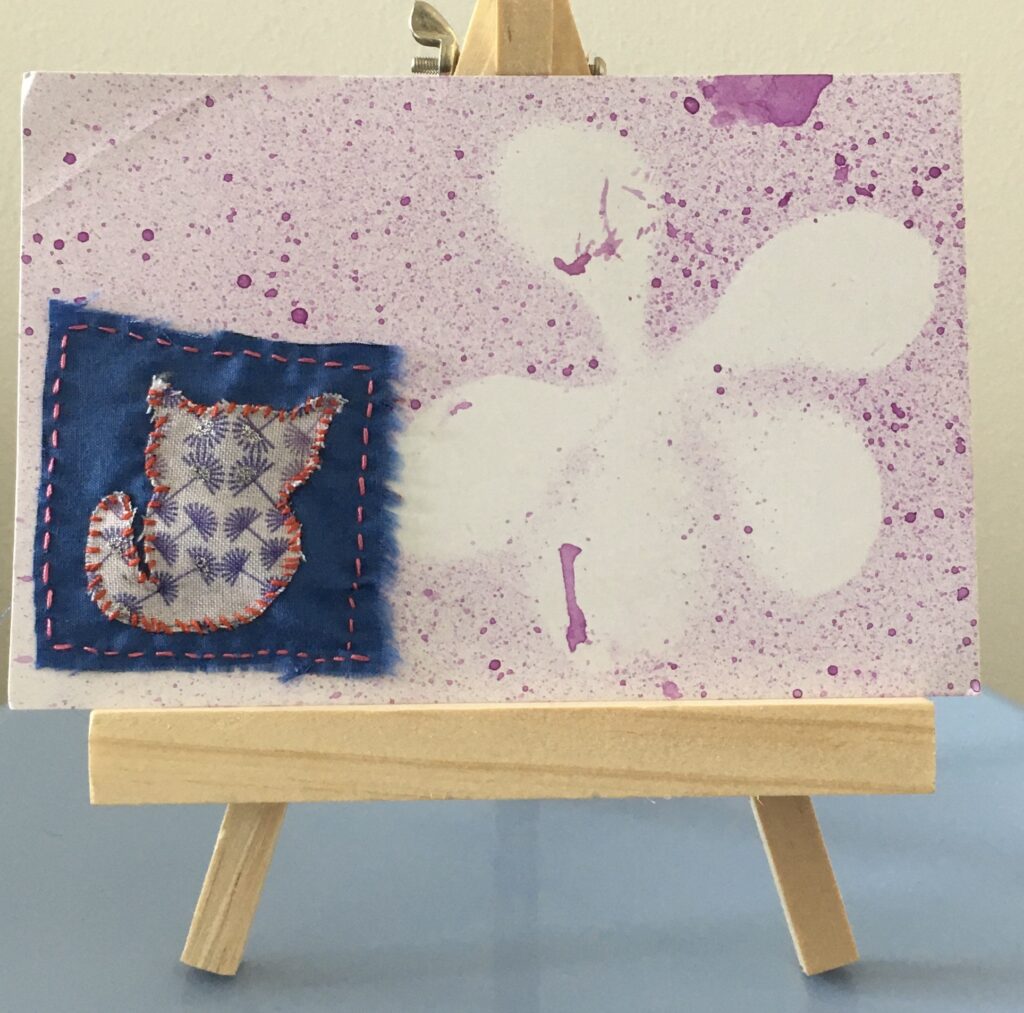 *
A dog drawn in anthropomorphic style. She wears a pretty dress and heels.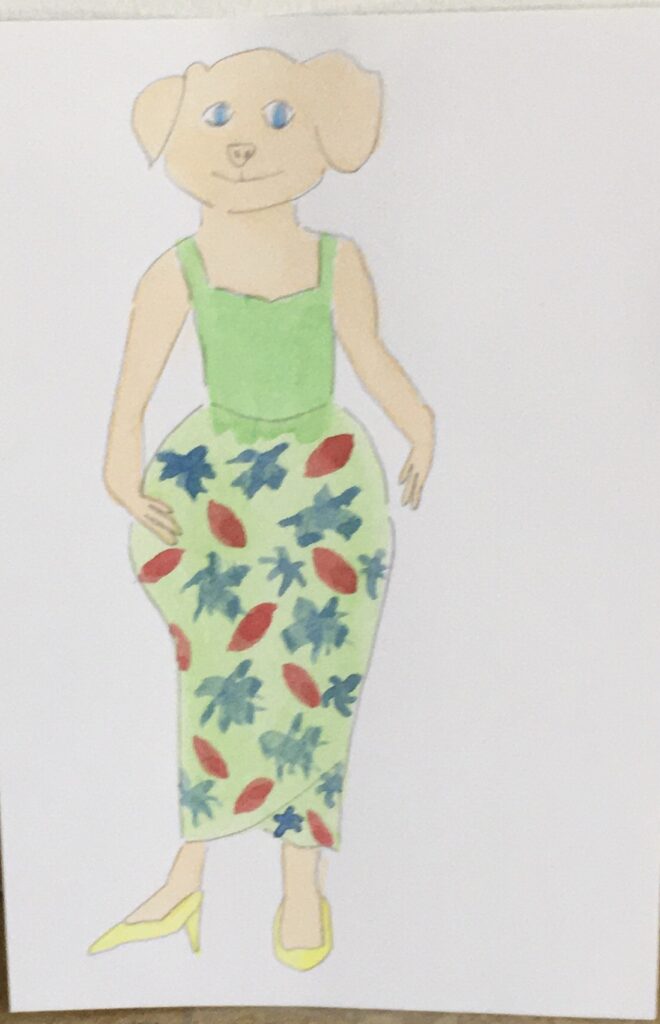 *
A dancer.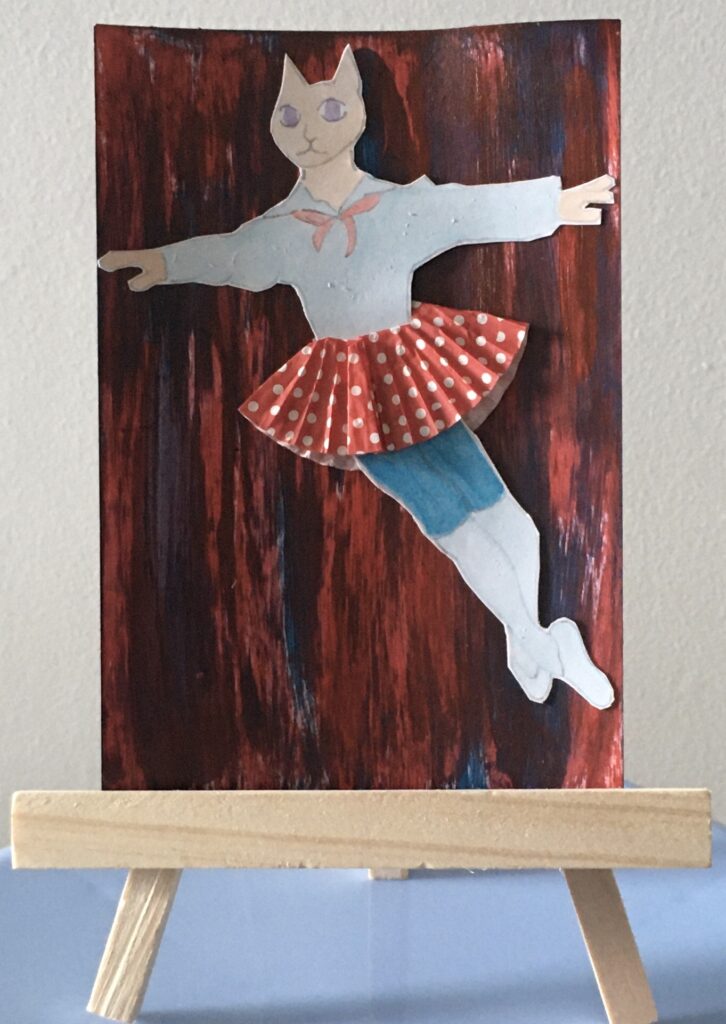 My friend is selling abstract art here.