Art Mater here shows original art for sale. Hand painted. USD $20 per piece, includes international shipping. Only one piece of each design. First come, first served. Please comment below to buy.
*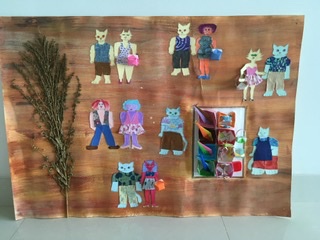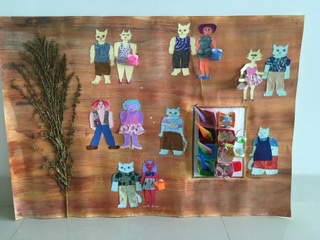 *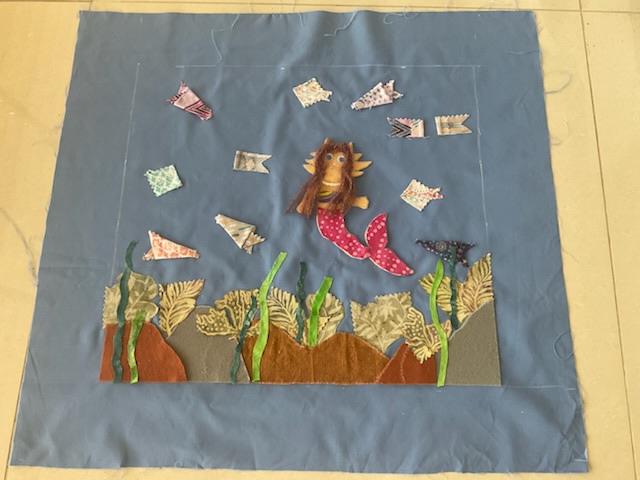 50 cm x 50 cm.
*
Where to buy embroidery art? You can buy art embroidery here.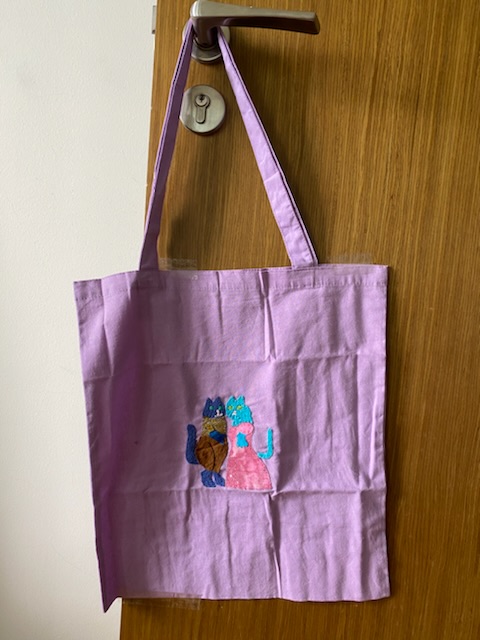 Hand sewn embroidery of a couple of cats on Tote bag.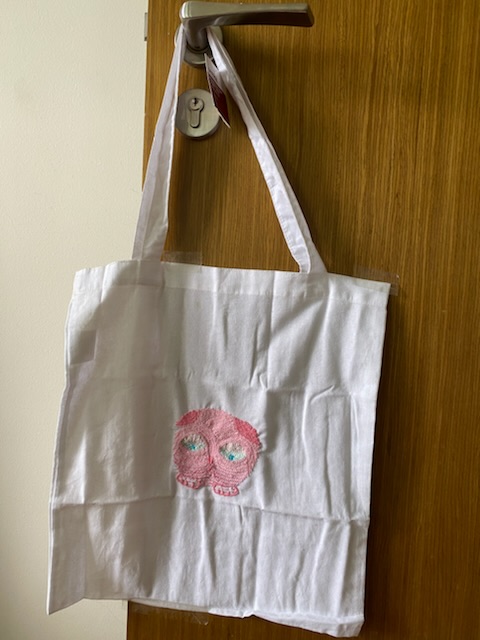 Hand embroidery of a pink cat on a tote bag.
Where to buy applique art online? Here is a cat composed of applique scraps.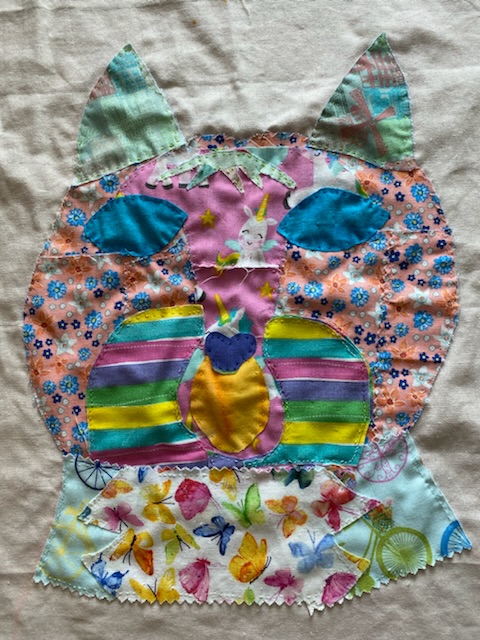 How to sew an applique art cat using colorful fabric cloth scraps
Flowchart:
Draw outlines of the cat on your fabric frame which you want to have your design sewn on.
I
Arrange your pieces of fabric scraps on your outline.
I
Determine which fabric scrap is going to be your underlying layer.
I
Cut out this layer.
I
Sew down neatly this fabric layer.
I
Decide the next layer of colored cloth scrap.
I
Cut out the necessary shape.
I
Sew down this layer of scrap fabric.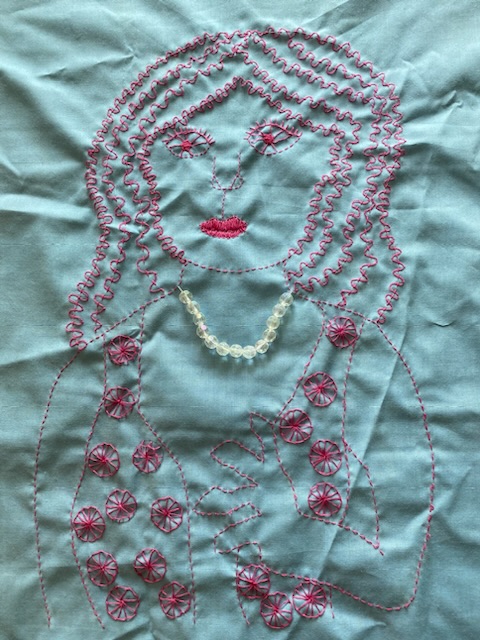 Hand embroidery creates a portrait art. Done in cartoon/ caricature style/ doodle.