Mindful Doodles #140: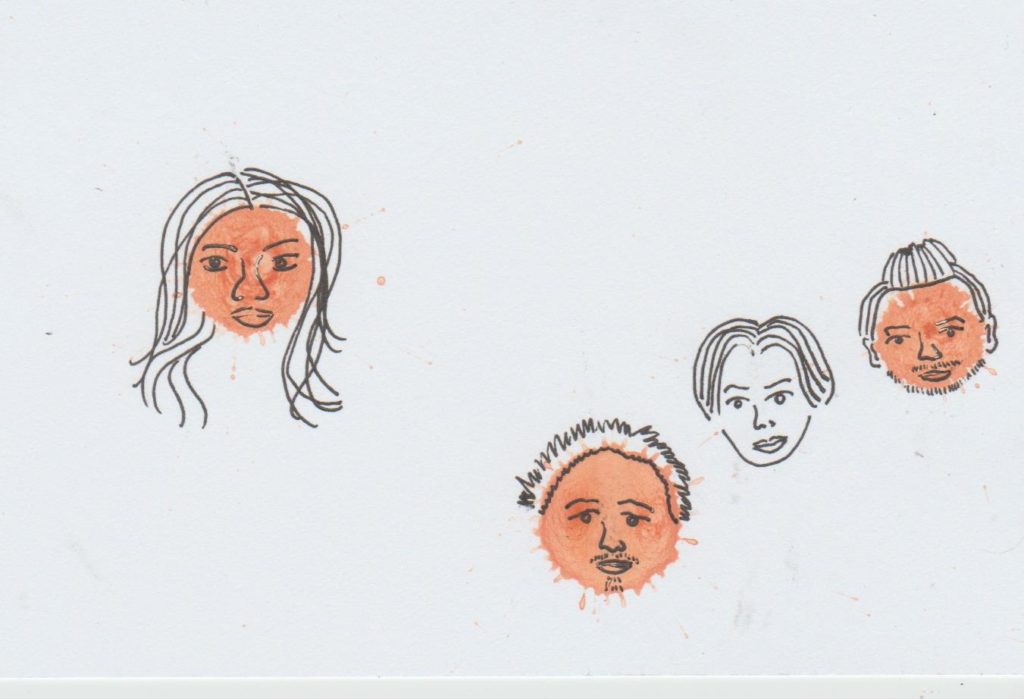 They look adorable.
This doodle was done using water color drops from a plastic pipette, with facial features drawn using a black pen marker.
Hana Cross, 21, allegedly is in the good books of her friend's parents, David and Victoria Beckham. Hana Cross and Brooklyn Beckham are jointly in the good graces of the elder Beckhams. Hana does not appear one bit jittery as she joins the Beckhams on their journeys.
Writing prompt – adorable.
Writing prompt – words starting with J.