This is the story of an earlier post called "Dreaming of husband's mistress". Art work pictures were drawn of the wife, her husband, her husband's mistress and other events.
Old man Jim has a female friend (a resident in the neighborhood) who has empathy for him. When she walks past the main gate, she would offer to buy lunch for him. The drawing shows the woman talking about getting two plates of fried noodles. Jim says no. Jim refuses to accept because he had been warned not to solicit personal favors from the residents of his workplace. Rhonda, his manager, has warned him not to be too friendly and personal with attached women. Jim is barking up the wrong tree. He tries to tackle Penelope, who is the wrong tree.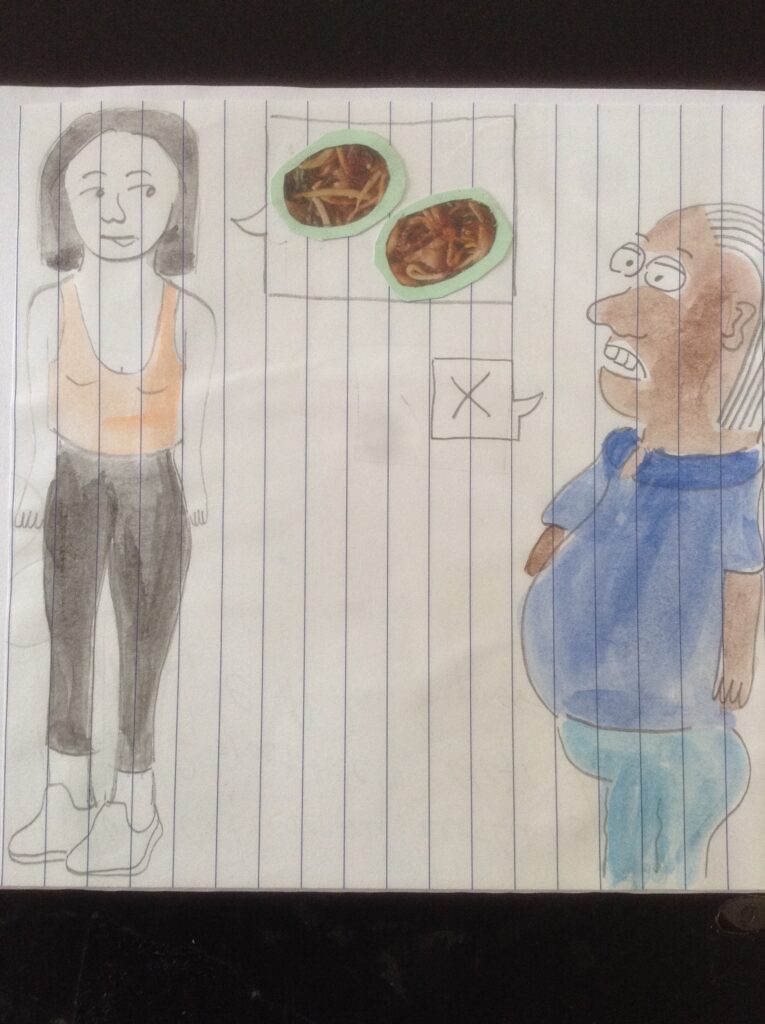 If you're interested to follow this series, watch this blog for more. Other pictures will be in the posts Dreaming of Husband's Mistress: Story Review in pics #4, and then #5, #6 and etc.
Copyright of all original content in this website belongs to Cai. Some other content are borrowed from their respective owners, for the purpose of review, writing prompts, drawing prompts, promotions and etc.
Response: 1.