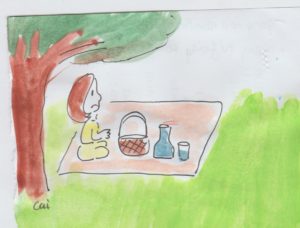 The dream interpretation of seeing the image of yourself relaxing somewhere can be good or bad. If you dream of yourself alone at a scenic spot, the dream analysis says you are isolated by choice or by design. We live in a society of people and to be apart from the warmth of other humans says a lot about ourselves.
If your dream image shows you socializing with people while relaxing and chilling out, it means you are well versed with networking and socializing. Your human resource and people skills will serve you well in good times as well as lean times.
Have you ever dreamed you were socializing in a party or recreational activity? Please share your dream?