Dreaming of quarantine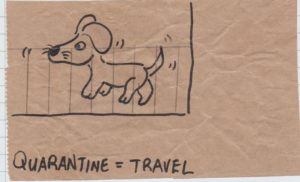 If you see a pet being quarantined, it means you're going to travel. If you don't own a pet but see someone's pet being quarantined in a holding area, it means the same thing. You are going to travel on a trip.
If you dream of yourself being quarantined in a hospital, it means you are going overseas.