Mindful Doodles #170 – Don't ask poor folks where they buy clothes
There were three woman at a chance encounter outside a pre-school. The first mother standing on the left, asked the second mother, standing at the center, where to buy bigger clothing for her tall daughter. The third woman (standing on the right), answered for the second woman, to save her the discomfort of fumbling for an answer. This woman knew the other mother was on a string budget and wouldn't be in the know because she did not shop for clothes. The third woman spoke up for the second woman, as a saving grace.
The first woman didn't know about the second woman's financial position. To her credit, she probably didn't mean to start a vicious stab at her financial status.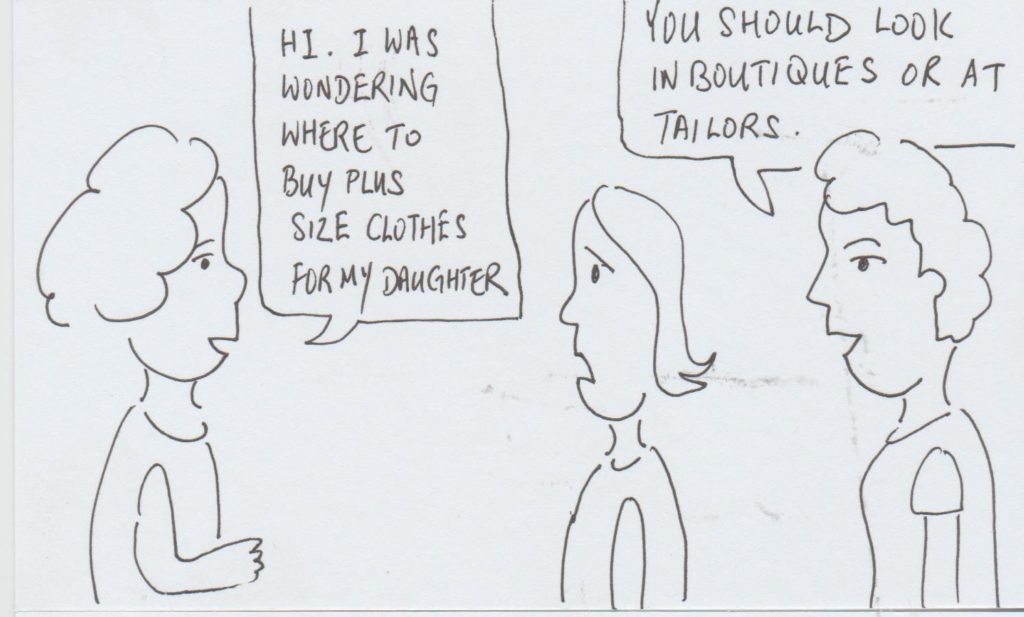 Writing prompt – vicious.