Mindful Doodles #169
Time ravages young and old.
One day at McDonald's, I overheard a young couple's conversation. They were seated at a nearby table. The man was mocking at the behavior of an ageing woman who was minding her business, scrawling or doodling in her book. His companion was a woman who had no definite opinion of her own, as she was mainly giggling and agreeing at everything he said. Her behavior suggested that her companion's ego was big and if she dared to defer on his views, she could get dumped. The couple had nothing much to talk about, as they borrowed heavily from observations of other diners, to fuel their dying embers of conversation. They continued their mockery until they devoured the last of their crumbs and left McDonald's.
The old lady showed admirable composure and ignored the negativity.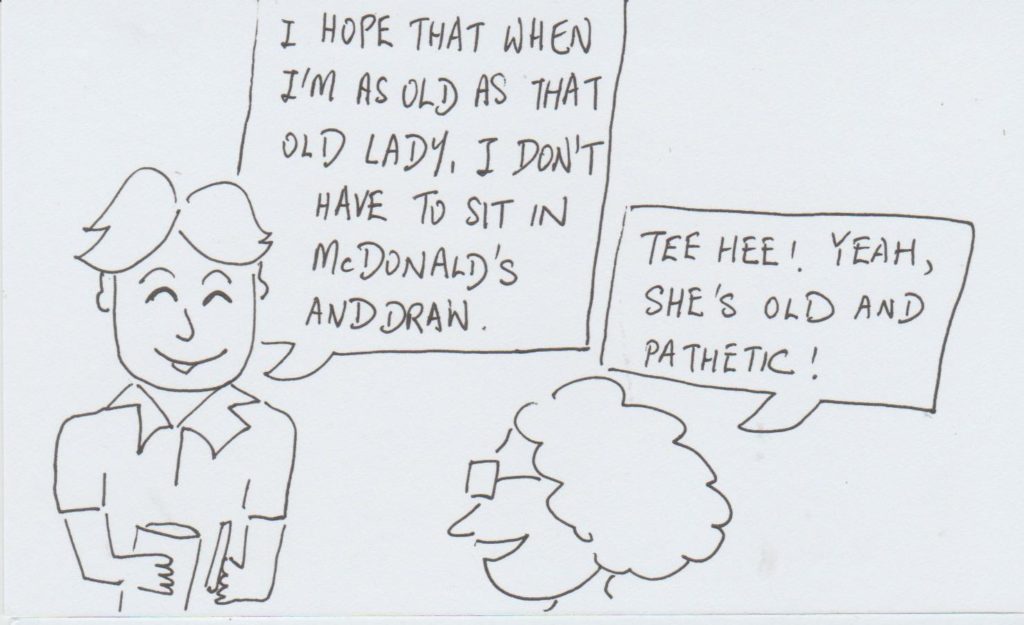 Time ravages young and old. Young man, wait until you grow old!
Writing prompt – admirable.