B is for Buttons cat, which is a cute cat outlined by sewn thread on cloth, with buttons for eyes. This cloth is then pasted on card paper.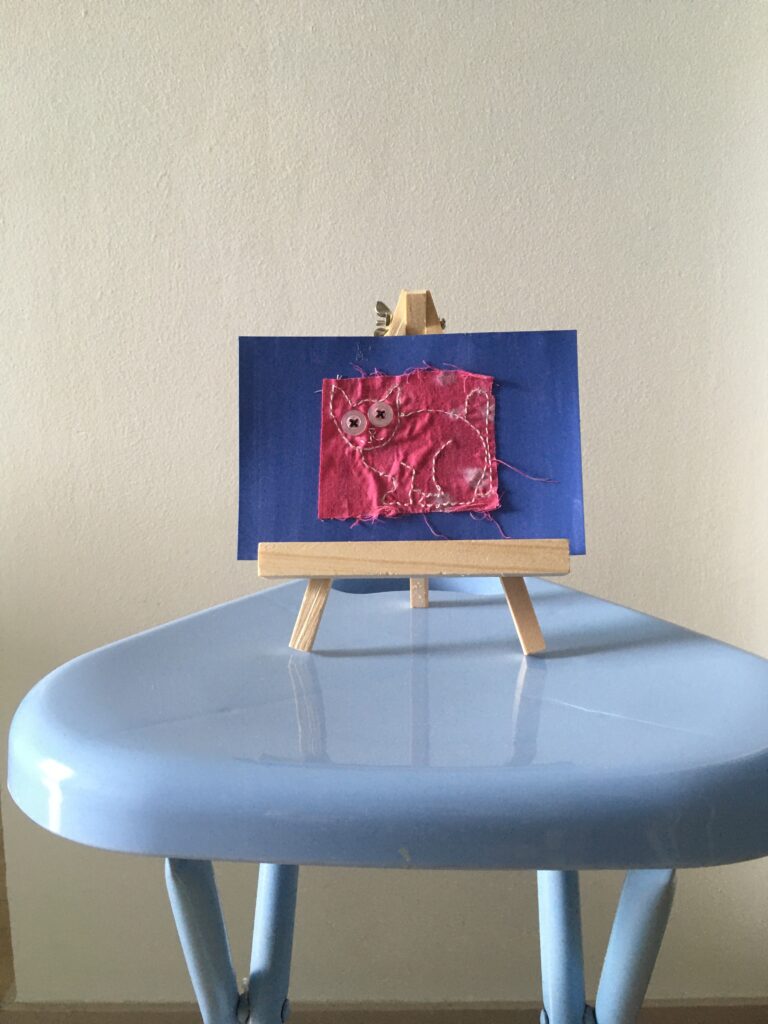 Here is another pic with the artwork encased in a photo frame of size 2L. It is approximate 5 inch by 7 inch.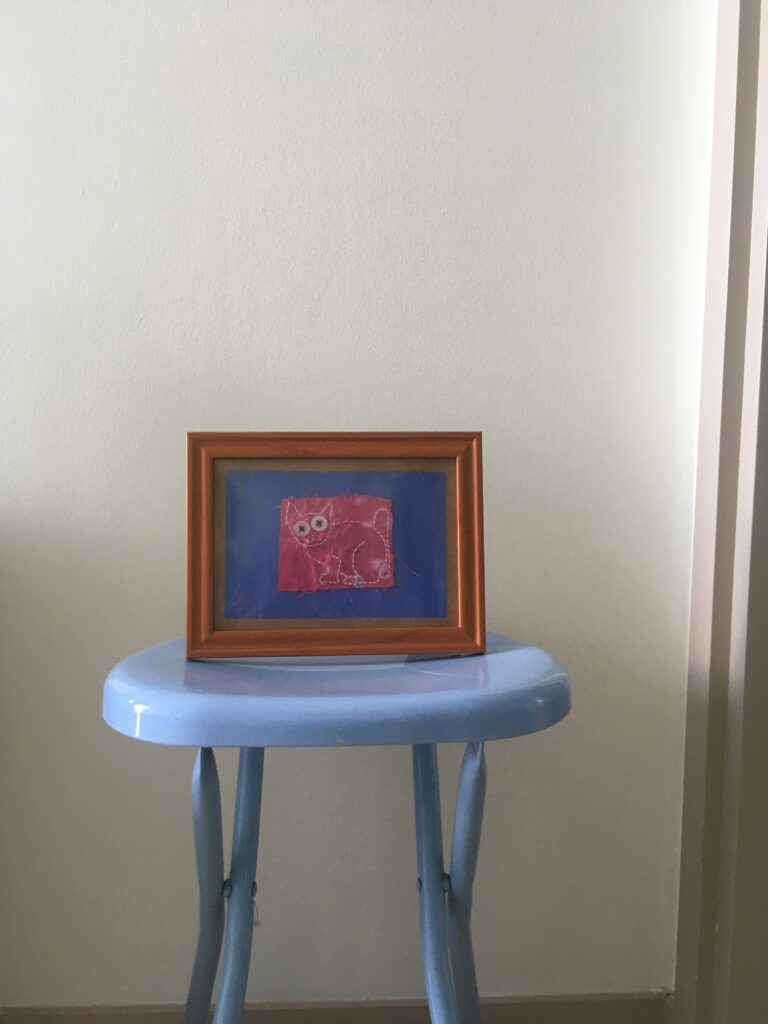 A to Z Challenge April 1 2021, category "Other and Miscellaneous". Tags: A to Z Challenge April 2 2021, AtoZChallenge, #AtoZChallenge
This post participates in Frederique's conjoined sewing textile challenge (day by day) for April's A to Z challenge. She posted about how to recycle buttons in DIY projects at her link.
In addition, the creator of the A to Z challenge has an extra challenge – collect letter B blogs that feature Bears. Copy and paste their links below: