One day, I walked into a supermarket to shop for groceries. This is what happened.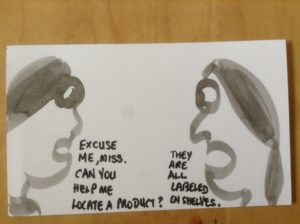 —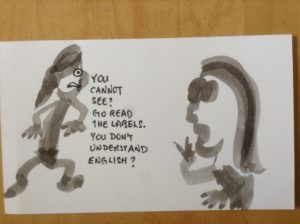 —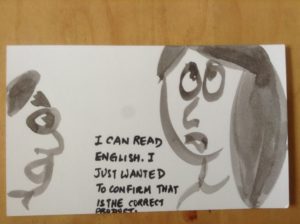 —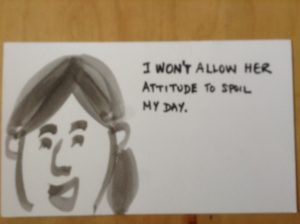 Media: black ink with brush on white card paper.
Customer service people see so many hundreds by the day and night that they usually forget faces. However, the customer on the receiving end of bad service does not forget so easily. Its not like; if you forget me, I'll forget you.
We can do away with some bad service by shopping online. Yay or nay?