Mindful Doodles #342 –  Almost like seeing double
These two organists in church are so cute. They try to wear the same colors when they sit together to play double.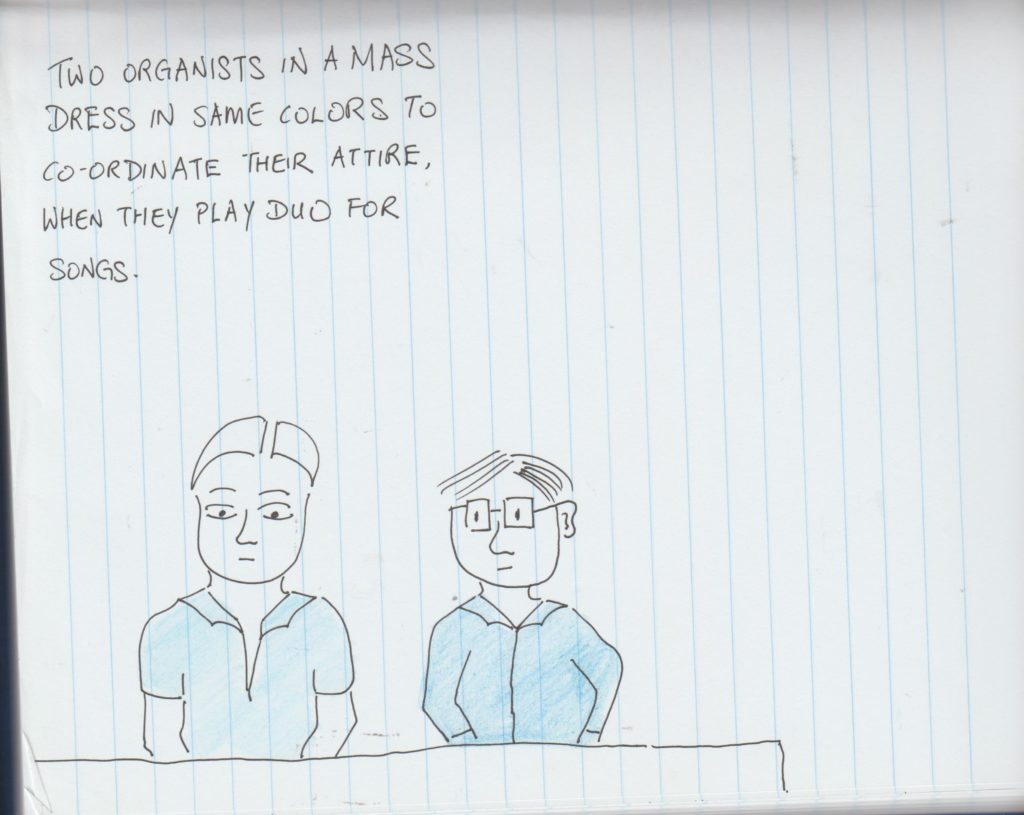 Since we're on the topic of music, I'll like to commend my Twitter pal, Ritta Gyllenbogel. Here she is, playing her original composition. Follow her on Twitter, @Gyllenbogel (I'm MindfulDoodles @artmaterdotcom ) I'll follow almost anyone who is valid/ not troll/ not hood.
For more music from Ritta Gyllenbogel, please visit her youtube. The link is at her name, just click on it.