This is not a strictly zentangle doodle cat but I had to define it so … Its more like a cat wearing creative patterns. I took two sessions to finish this cat, although the patterns were very basic and simple.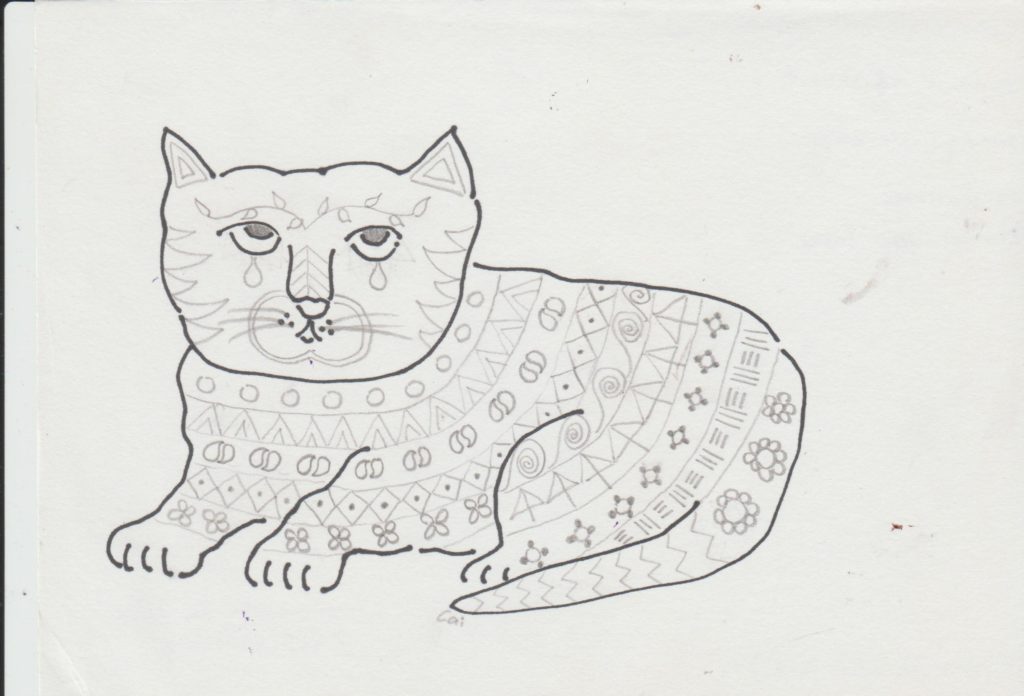 Prompt from Kira's Sunday Scribbles – draw a picture in response to her abstract drawing's inspiration.
The zentangle is a familiar technique but it takes time to roll out a new drawing. My thoughts were that I was getting rather slow so I had to hustle.
Prompts from MLMM.