Mindful Doodles #163
This motorcycle biker arrives at a destination where he is supposed to meet someone (a customer) for a specific purpose. The biker is a delivery man who has to hand over a letter to that person. When he telephones his target, he is met with a barrage of excuses for not being received. The biker said he could only reach the place where it is accessible by road, since he is riding a bike and can't leave his bike behind. He can't park his bike and enter the building to deliver the letter. For some unspecified reason, the receiver does not want to walk to the destination point where the biker is waiting for him. Instead, the receiver tells the biker to drive to the bus stop outside.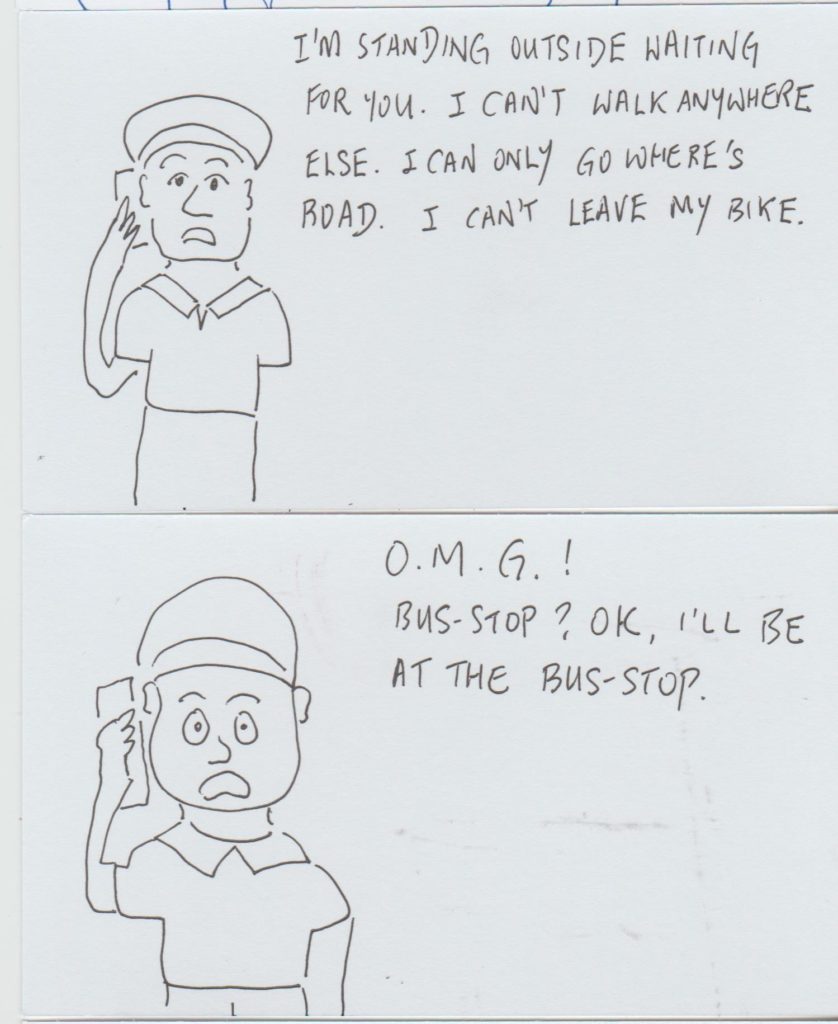 Would you go out of the way to please a customer?