At the end of this short story, you'll discover why some men sleep with their cell phones beneath their pillows.
He called home and said he was working overnight. He said he had to hurry to wrap up his loose ends before his last day at his old job. His wife was always busy with their kid. She didn't suspect anything. In fact, he had gotten so busy of late that he slept with his cell phone beneath his pillow. When she asked him why, he said he had to answer urgent calls. Keeping his phone under his pillow would help him pick up calls as soon as they came in.
One day, he told his wife he was going abroad and she had to step up to the plate and take care of herself, their kid and the household. He was besotted with the caller on his cell phone and opted to emigrate overseas to be with her.
Prompts:
call in sick
the diary beneath her pillow
we can share a tic tac
These are from Thom ( Sunday ONLINE WRITER'S GUILD OLWG – https://aooga.wordpress.com/ ) at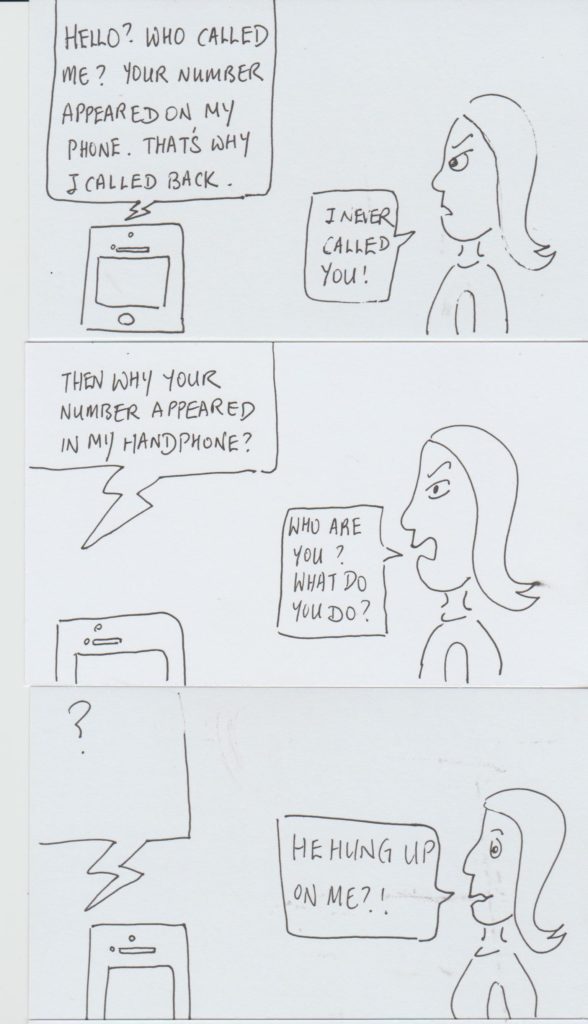 The cartoon is just an illustration that was picked because it bears a faint connection to the writing theme.
Thanks, Thom.