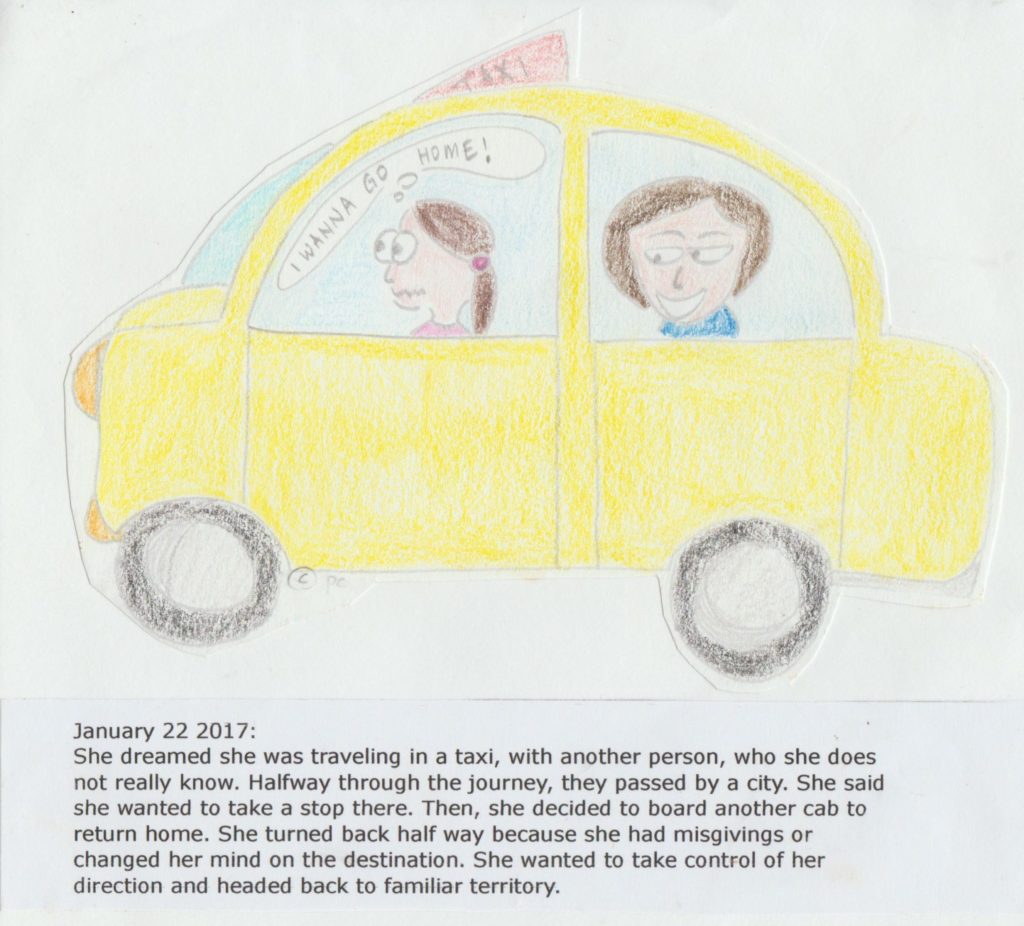 Jan. 22 2017 – The dream is described in the picture.
Real dream analysis on taxi journey
Dream interpretation – Taking a taxi to travel there and then changing one's mind, to ride in a cab again, to travel back home. There was no sense of definite purpose and direction. It was like being lost. The dreamer has to reflect on her direction in real life.