Mindful Doodles #311 -Picture shows what she's lying about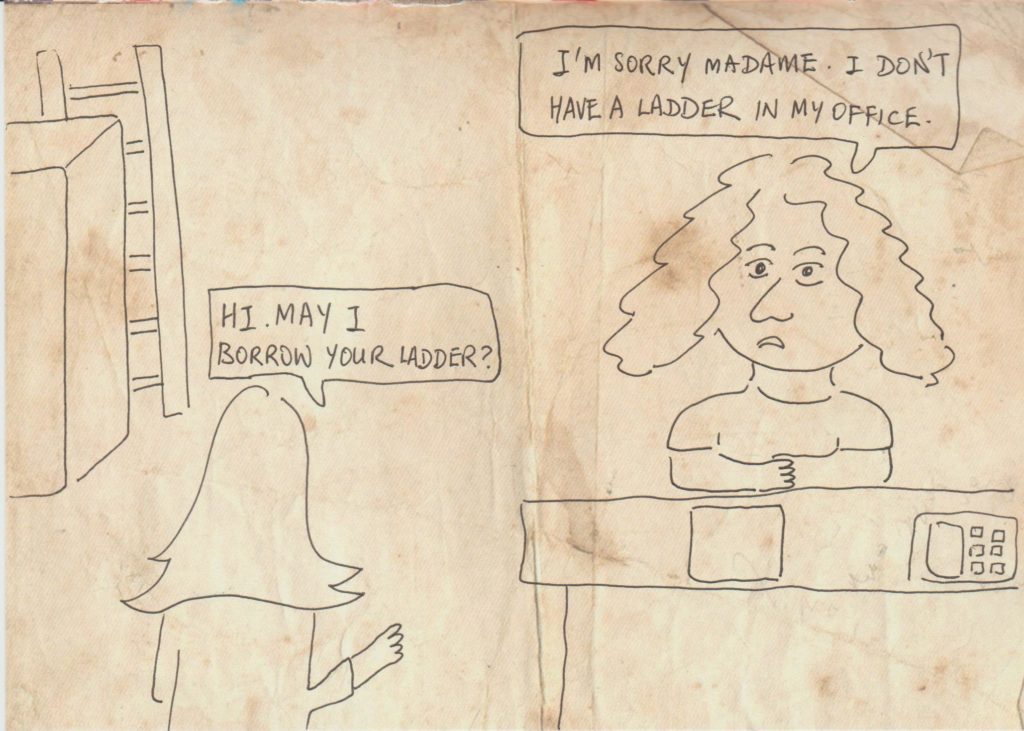 The woman with curly hair says she does not have a ladder in her office. To her credit, that ladder may be belonging to another person, who has left it in her office for safe keeping. Do you think the situation could have been better if she said this? What is she didn't say this because that was not the case? Maybe she had the ladder in her office but she was not allowed to loan it out to other people, who might not return it when she needs to use it? What would you say if you were standing in her shoes?
Prompt – The Daily Spur word is loan.