Meaning of dreaming of flying birds
The dream analysis of flying birds would include consideration of the dreamer's circumstances. She may have received stimuli hinting that change is in the air. Hence her dream of flying birds. Birds can sense disruption in their environment and take flight in the sky. The dreamer should reflect on what she can do to cope with changes.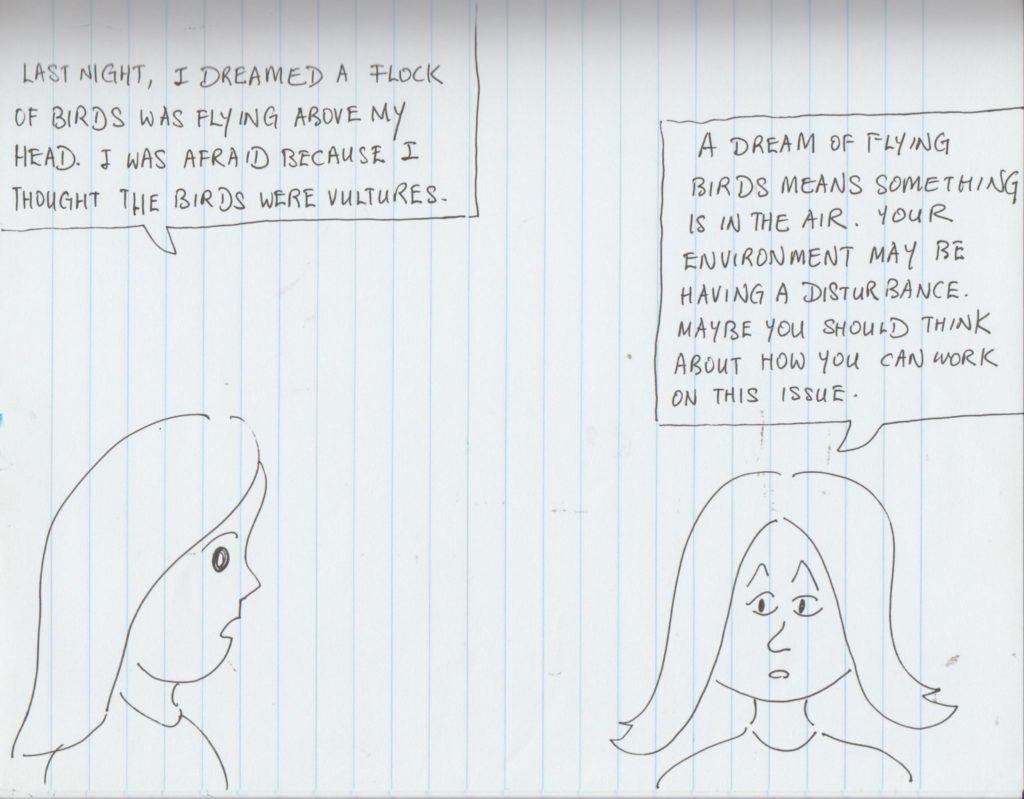 Writing prompt – sky at dusk filled with flying birds.