Mindful Doodles #354 – Meaning of dreaming of fear
What does it mean when you dream of your fear? This is the kind of dream that you figuratively feel yourself waking up to droplets of dread.
Does it mean your dream will come true? It may not be necessarily coming true. Your dream may be a simulated threat that your brain replays, to remind you of similar threats that you faced during the day in your waking hours.
For more dream analysis, type in your search word into the search box on the right of this webpage.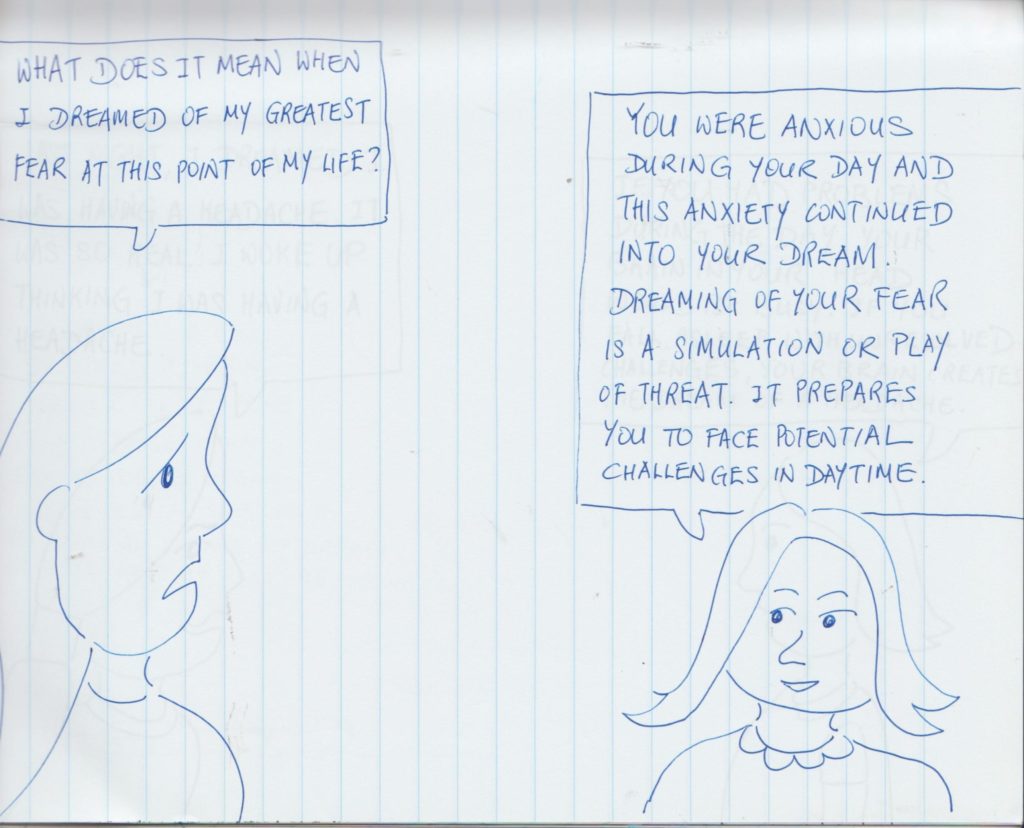 Prompt from Putting My Feet In The Dirt.com – "droplets of dread".