Mindful Doodles #272
In His Hand: God holds me in His Hand. He protects me from serious harm. I admire his Benevolence and have adulation for Him. Thank you God!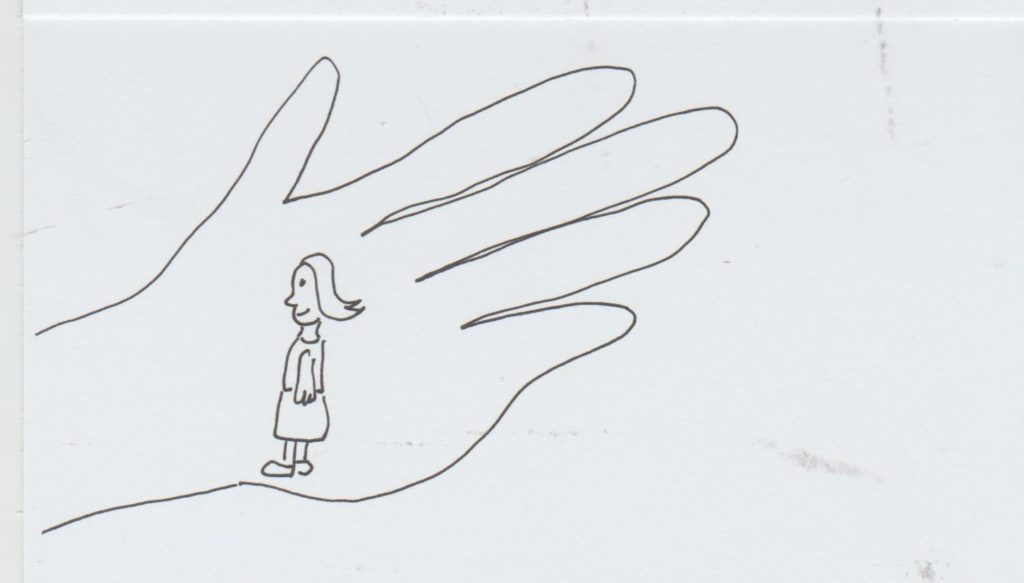 There is a flaw in the placement of the figure. It is too far off center. I'll replace this picture later.